Free Camping in Grand Staircase Escalante National Monument
BLM Road 717 is just one of hundreds of dirt roads that criss-cross Grand Staircase Escalante National Monument in southern Utah. Most of these roads are open to boondocking so long as you can find a clearing to set up on. BLM Road 717 is one of the longer roads that stretches south-east towards the Utah-Arizona border. There are dozens of campsites located along this road, however there is a single site located close to US-89 that is easy to get to and wide enough for large RVs.
BLM Road 717, Grand Staircase Escalante, Utah
BLM Road 717 starts at US-89, about 23 miles east of the City of Kanab. It's a hard-packed, red dirt road that runs for about 10 miles south east towards the Utah-Arizona border. It stretches through a rather unremarkable, often forgotten portion of Grand Staircase Escalante National Monument. As such, boondocking is open here, and this road is rarely patrolled by BLM officials. There are dozens of campsites along this road but the most desirable site, and the easiest to get to, lies close to US-89, just about 1/8 mile from the highway.
This particular site offers partial privacy through a handful of tall Utah Junipers that create some conspicuous camping from the asphalt. You still get some pretty views of vermilion-colored cliffs on the horizon, and you may even catch a glimpse of deer meandering about.
When making the turn off of US-89, BLM Road 717 seems bumpy. The hard packed, red dirt road runs up an embankment and on to a plateau. The rise is short, and it may seem steep at first. But you can get a head start on it, and make it up there pretty easily. If the road is muddy, it may be a problem. Four wheel drive is not required to reach the first campsite, though it may be helpful if you want travel further along BLM Road 717.
Traffic along this road remains light. While we camped there for nearly two weeks, we did see other campers go by. However, it was still few and far between. For the most part, you can expect relative peace and privacy.
Otherwise, campsites along BLM Road 717 are surrounded by miles and miles of sage brush, Utah Junipers, and low-lying ground flowers. There is tons of firewood to be collected from the ground, along with evidence of deer hunters.
This particular campsite is also about 30 minutes from the town of Kanab for supplies. It's also another 30 minutes from some of the more popular hikes in Grand Staircase Escalante, including Toadstool Hoodoos, and Wire Pass. The visitor center in Kanab offers a lot of information.
Technically, you have to get a camping permit at the Visitor Center in Kanab, or the Contact Station in Paria. The permit is free. They just want your name and details so they know where to send the bill if you damaged anything. The entire time we camped there, we never saw a BLM official check on us.
Pros and Cons
Pros: Relative peace and seclusion from tourists and hikers, beautiful vistas of vermilion-colored cliffs, the smell of fresh sage and junipers, located 30 minutes away from the town of Kanab.
Cons: Red dirt dust tends to spread everywhere, the road can get muddy during heavy rains.
Amenities
None. There is propane tank refill at the Samco Station in Kanab. The closest dump station with potable water is about 38 miles to the east at Lone Rock Beach Campground.
Cellphone Signal Strength
Verizon 4G cellphone signal comes in moderate at about 3-4 bars.
Insects, Pests, & Wildlife
A fair amount of flying insects were noted, but no mosquitoes. No signs of coyotes, raccoons, mice, or rats. Deer can be spotted wandering about.
Noise
Mostly peaceful and private. The occasional camper can be seen passing along BLM Road 717. The weekend doesn't seem to get any more busy. This is a secluded campsite, and most people don't know about this road.
Safe or Sketchy?
Seems pretty safe boondocking here. We camped here for a couple of weeks. We left our camp to go into Kanab or to go hiking, and never encountered a problem.
How Crowded Is It?
Not crowded at all. BLM Road 717 is visible on Google Maps, but it remains unmarked. It's likely most campers will pass on by without considering it. Even on weekends it remains quiet.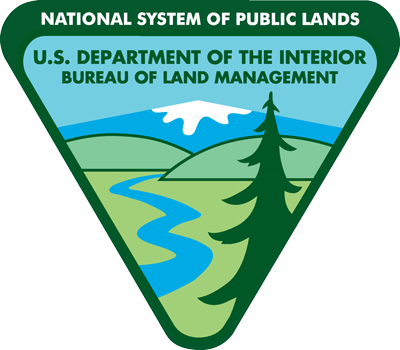 Authority
Bureau of Land Management
Grand Staircase Escalante National Monument
BLM Kanab Visitor Center:
Tel: (435) 644-1300