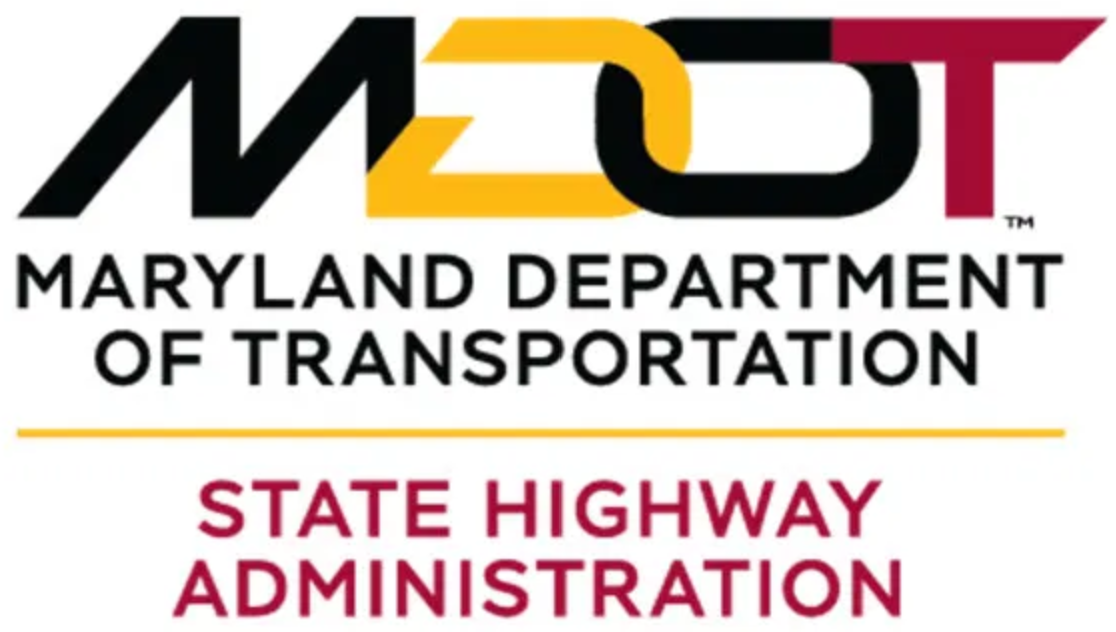 The Maryland Department of Transportation (MDOT) has adopted several administrative codes with respect to public use of its highway rest areas. These rules are presented below, word-for-word…
Title 11 Department of Transportation
Subtitle 04 State Highway Administration
Chapter 07 Control and Use of Rest Areas
Authority: Transportation Article, §2-103(b)2) 8-202(b)2)i) 8-203(a) and 8-204(b) (c) (h) and (i) Annotated Code of Maryland
01 Application.. These regulations apply to all welcome centers, rest areas, scenic overlooks, roadside picnic areas, and other public use areas within interstate and State highway rights-of-way, and shall be posted on the bulletin board of each public use area.
02 Signing of Register.. All visitors to welcome centers are asked to sign the register.
03 Parking.. Parking is permitted only in designated areas.
04 Litter..
A. Picnic and travel litter may be disposed of only in the containers provided for that purpose..
B. Visitors are asked to use recycling containers where provided..
C. Litter, trash, or garbage from other sources may not be disposed of in rest area containers.
05 Fires.. Fires are permitted only in designated areas and containers. The visitor shall extinguish all fires before leaving. Brush and forest fires must be prevented. Visitors shall extinguish totally all cigars, cigarettes, and matches.
06 Pets..
A. Pets shall be on leashes at all times. Except for service animals used by people with disabilities, pets are not permitted in buildings.
B. Water outlets may not be used to bathe pets.
07 Length of Time for Use.. Visitors may not use an area for more than 3 hours without a permit from the caretaker or the Maryland State Police.
08 Commercial Vehicles.. Commercial vehicles may not use the areas for interchanging, loading, unloading, servicing, or other commercial activities.
09 Unattended Vehicles.. Vehicles left unattended for more than 3 hours, without permission of the Maryland State Police or the caretaker, will be towed away at the expense and risk of the owner.
10 Alcoholic Beverages.. Consumption of alcoholic beverages is prohibited.
11 Camping and Overnight Parking.. Camping and overnight parking are prohibited.
12 Firearms and Fireworks.. The display or discharge of firearms, pellet guns, B-B guns, and fireworks of any kind is prohibited.
13 Gambling.. Gambling is prohibited. This regulation does not apply to State lottery terminals.
14 Blocking.. Interfering with or blocking any drive, path, walk, building, or area is prohibited.
15 Loitering.. Loitering in or around toilet facilities is prohibited.
16 Vandalizing, Defacing, Misusing, or Damaging the Area.. Vandalizing, defacing, misusing, or damaging any man-made or natural part of the area is prohibited.
17 Public Demonstration.. Public demonstration or oration is prohibited.
18 Throwing Objects.. Throwing stones or other objects is prohibited.
19 Uncivil Acts.. Uncivil language, gestures, and acts are prohibited.
20 Breach of Peace.. Any act amounting to breach of the peace is prohibited.
21 Commercial Activities.. Unless duly authorized by the State Highway Administration, the following commercial activities are prohibited:
A. Selling or advertising;
B. Posting notices or signs;
C. Hiring, leasing, or letting out merchandise;
D. Displaying or exhibiting merchandise.
22 Administration Employee Witnessing Infraction.. A State Highway Administration employee or contractual employee, who witnesses an infraction of these regulations, shall immediately contact the Maryland State Police and request assistance, if the infraction would not otherwise be reported or corrected.
Administrative History Effective date: February 4, 1976 (3:3 Md. R. 153). Chapter recodified from COMAR 11.04.11 to 11.04.07. Regulation .01 amended effective December 18, 1995 (22:25 Md. R. 1963). Regulation .02 amended effective December 18, 1995 (22:25 Md. R. 1963). Regulation .04 amended effective December 18, 1995 (22:25 Md. R. 1963). Regulation .06A amended effective January 25, 2010 (37:2 Md. R. 68). Regulation .09 amended effective January 25, 2010 (37:2 Md. R. 68).