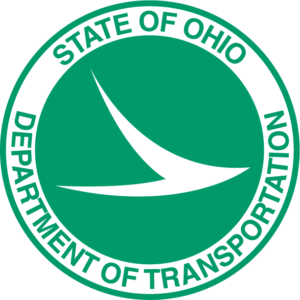 The Ohio Department of Transportation (ODOT) has adopted rules into the Ohio Administrative Code with respect to use of its highway rest areas. The following is the actual text of these rules, published word-for-word…
Chapter 5501:2-4 Rest Areas and Roadside Parks
5501:2-4-01 Control and use of rest areas and roadside parks.
(A)
(1) The state highway patrol shall have full authority to enforce this rule and all state laws within the rest areas as well as on the highway.
(2) All transportation department facilities employees shall be familiar with this rule, advise violators of the same, and, if necessary, immediately contact the nearest state highway patrolman and request assistance.
(B) No use or drinking of alcoholic beverages of any kind or the possession of open containers of such beverages is permitted.
(C) The parking of vehicles on grass is prohibited.
(D) The moving, removing, destruction, defacing or alteration of any state property is prohibited.
(E) All commercial selling or advertising of any nature is prohibited within or through the fence of the roadside rest area, except for telephones or pursuant to a permit issued by the director of transportation. Priority is to be given to Ohio rehabilitation services commission, bureau of services for the visually impaired, for operations of vending.
(F) Anyone, before dispensing free coffee or similar items to motorists, must first obtain written permission from the district deputy director. Solicitation of voluntary donations to help defray expenses of such activities is prohibited within the rest area. Standard signs shall be provided and erected by the department of transportation to advise motorists of these services.
(G) All household pets shall be on a leash at all times within the rest area; all other animals are prohibited, except when confined in a vehicle.
(H) The littering and disposal of garbage or trash is prohibited except in containers provided for this purpose. Disposal of waste other than travel trash by vehicles in transit is prohibited at all times. Disposal of garbage or trash from other sources is prohibited.
(I) Fires are permitted only in designated areas and containers, and must be extinguished after use.
(J) Exhibiting, use, or discharge of firearms, pellet guns, B-B guns or other weapons is prohibited.
(K) Loitering or loafing within or around toilet facilities or other buildings is prohibited.
(L) The parking of commercial vehicles for interchanging, unloading, etc., is prohibited and any vehicle left unattended for three hours, without the permission of the state highway patrol or transportation department permit office, will be towed away at the expense of the owner.
(M) No camping is permitted.
(N) All acts of indecent exposure and lewd motions or actions are strictly prohibited.
(O) The state of Ohio, department of transportation and its employees, or the state highway patrol and its officers are not liable for damages or proceedings of any kind caused directly or indirectly as a result of the enforcement of the law or this rule.