Yes, you can still flush the toilet when boondocking. Many boondockers do after every use. How often you flush the toilet is based on your personal preference along with how small\large your black tank is, and how long you want to make that black tank last.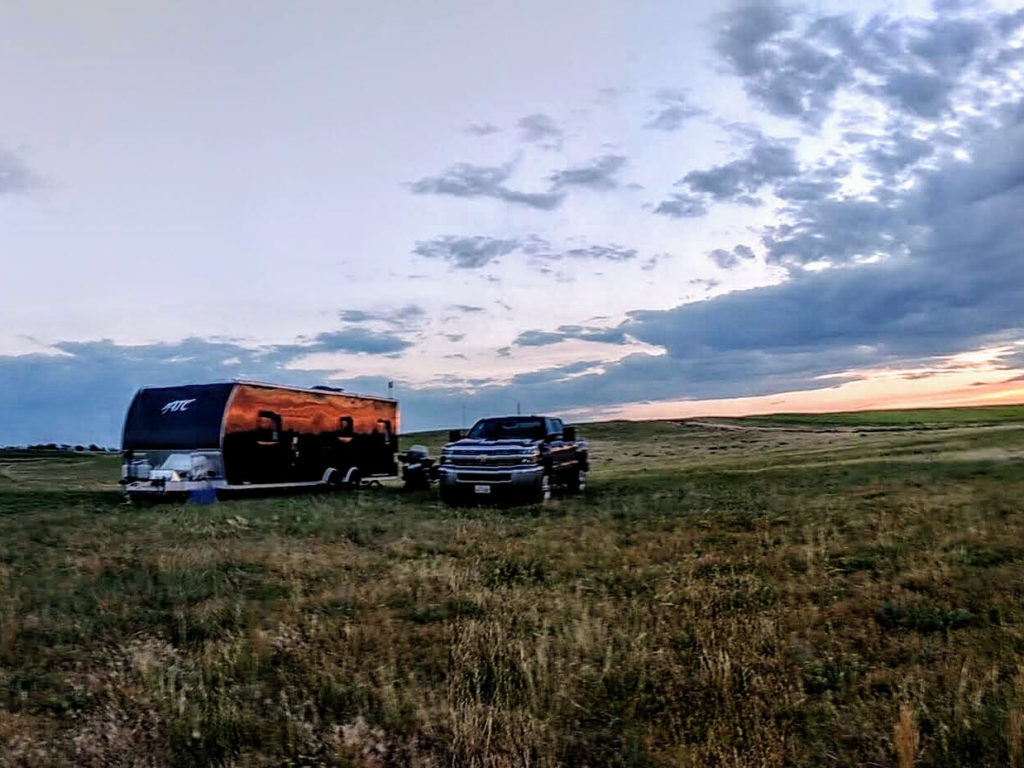 Can I Still Flush the Toilet When Boondocking?
While it's true that many boondockers don't flush after peeing, and only flush after pooping, the fact is that every boondocker is different. Many still flush after each pee. It just depends on what you're willing to tolerate, how long you want to camp in the same place, and how big your water tank and black tank is.
If It's Yellow Let it Mellow, If It's Brown Flush It Down
The reason why many boondockers don't flush after peeing is so they can use the pool of urine for pooping. That is, rather than filling up a toilet bowl with fresh water for pooping, they use a day's worth of urine instead.
It's certainly not required of you to do so. It just depends on what you're willing to tolerate and how long you want to remain camped in the same site.
What About the Smell?
Most RVs come with a ceiling fan in the restroom. You can also light a candle to combat the urine smell.
How Often Should I Flush?
You should flush the toilet when boondocking at least once a day. But, you get to decide how often to flush.
If you let a pool of pee sit for several days it will develop an ammonia smell. Also, urine is full of minerals. Those minerals will slowly build up on the bowl of your toilet. To clean off the mineral deposits, buy a "pumice stone" (see it on Amazon) to scrub off. Pumice stone will not scratch porcelain, yet it removes mineral deposits very easily. If your toilet is made of plastic or other material, you may have to scrub with something else, or always flush after peeing.
Peeing Outside
Native American tribes have been peeing outside for tens of thousands of years without problem. Americans pioneers and settlers have been doing it since the 1600s. It's interesting how so many Americans are so opposed to peeing outside.
None of the jurisdictions that oversee federal lands have rules against urinating outside, as long as it's on open lands. Obviously, you cannot urinate on parking lots, or on structures. You cannot urinate in front of other campers. But as long as you have a lot of distance from other campers, and you're on open lands, feel free to stand or squat.
Peeing outside extends your black tank use. Many boondockers today actually do pee outside, including women. Remember, boondocking has a lot to do with enjoying privacy. There's something a little bit liberating about letting it fly.
For Further Reading