The State of Idaho allows camping on all Idaho Endowment Lands, as long as the land is not currently leased to other organizations, or is not closed off to the public.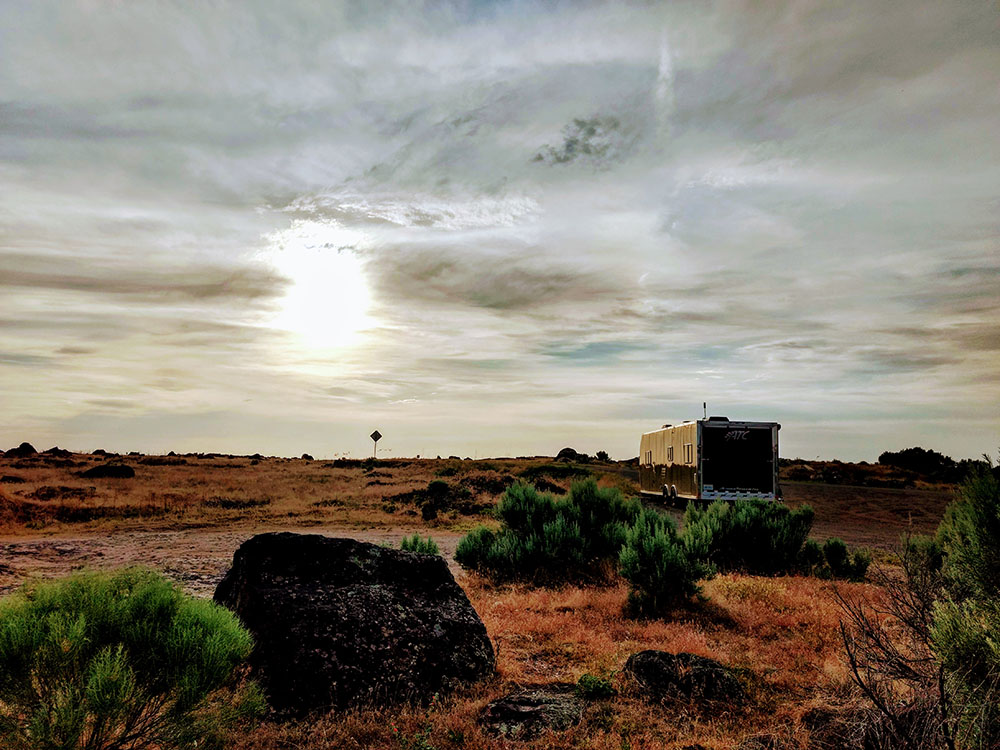 Idaho owns roughly 2.4 million acres of state trust land. About 70% of this land is publicly accessible by foot (without having to cross through private property). It is not known how much of this land is accessible by a publicly-owned road. There are no camping fees or permits required to camp on Idaho Endowment Land.
Free Camping on Idaho Endowment Lands
Idaho Endowment Lands are managed by the Idaho Department of Lands (IDL). The IDL has maintained a policy of allowing the general public to use these lands for recreation, including camping. They don't charge any fees nor require any permits. The only stipulation is that you respect the land…
According to the State Board of Land Commissioners Recreation Policy…
"The Land Board supports a policy of allowing the general public continued recreational access to legally accessible endowment lands, as long as the recreational activities do not degrade the lands, interfere with management activities, or otherwise negatively affect the long-term financial return to endowment beneficiaries."
Rules for Camping on Idaho Endowment Lands
Idaho Department of Lands has not codified any official regulations on camping. The only standards that they have maintained…
There is a 14 day maximum stay (previously 10 days)
Do not drive vehicles off of established roads and trails
No reservations, no fees, no permits, just drive up (or hike in) and camp
Idaho Endowment Land Maps
Note: not all publicly accessible Idaho Endowment Lands are accessible by road. Use these maps below, and cross reference them with Google Maps, to determine if there is a publicly-owned access road…
What Are Idaho Endowment Lands?
Idaho Endowment Lands are lands owned by the State of Idaho for the purpose of generating revenue for schools, hospitals, and other publicly-owned institutions.
These lands are more commonly known as, "State Trust Lands" in other states. It dates back to the Northwest Ordinance of 1785, enacted by Congress. Ohio was the first state to gain trust land in 1803, and ended with Arizona and New Mexico in 1912. The idea was that before a territory became a state, it existed on federally-owned land, and did not have any land of its own. Thus, once the territory entered statehood, Congress could grant free land to the new state for the purpose of raising revenue.
The new state could either sell some of this land to earn quick cash, or charge fees and permits for various uses. The bulk of Idaho's endowment revenue comes from charging timber fees to logging companies.
More Information About Idaho Endowment Lands
Visit Idaho Department of Lands Website on Recreation
Recreation on Idaho Endowment Lands Fact Sheet, published by Idaho Department of Lands
What Other States Have Trust Lands?
There have been 30 states in all that received trust land from the federal government. However, many of these states have completely sold off their trust lands. Today, only 15 states still hold trust land. Most of these states, however, do not permit camping, nor any other recreation on their trust lands.
Remaining states with trust lands, and remaining acreage…
Arizona – 9.4 million acres
California – 587,000 acres
Colorado – 2.9 million acres
Idaho – 2.4 million acres
Montana – 5.1 million acres
Nebraska – 1.5 million acres
New Mexico – 9.2 million acres
North Dakota – 723,000 acres
Oklahoma – 785,000 acres
Oregon – 1.4 million acres
South Dakota – 821,000 acres
Texas – 810,000 acres
Utah – 3.7 million acres
Washington – 2.8 million acres
Wyoming – 3.6 million acres