Free Camping Near Sprague, Washington
Fishtrap Recreation Area doesn't really have a dedicated campground or dispersed camping area. Rather, it has a few parking lots where camping is allowed and/or tolerated. That being said, you can camp in your RV there, and stay there for multiple nights. However, it's not really a place you'd want to camp for an extended time, unless you like camping on a parking lot. But, if you like hiking or star gazing, Fishtrap Recreation Area does offer a lot for you. For that matter, you could stay for a few nights.
Fishtrap Recreation Area, Miller Ranch, Washington
If you're looking a place to camp with your RV for free, Fishtrap Recreation Area does NOT offer much. The few parking lots it offers are the only places to set up an RV or trailer. Although, if you want to pitch a tent, there are plenty of nice areas with great views. You just have to deal with the ticks.
Much of the area is really just grassy hills and lakes spread out across ancient lava beds. The grasses tend to grow tall and harbor a plenitude of blood-sucking insects. You'd be best to bring some Deet-based sprays.
But, if you want to get out for some long hikes, Fishtrap is a great place.
In fact, it's a great place for star gazers in the Eastern Washington area. It's located halfway between Spokane and Tri-Cities, and set well away from Interstate traffic.
We only stayed there one night, mostly because it's really just a gravel parking lot, with a fair number of other RVs. It's not idyllic camping at all, nor it peaceful or private. It's better as an overnight stay, or at least as a place to set up a base station while you go out hiking.
Access into Fishtrap's three parking lots are all hard-packed gravel and easy to tow a heavy trailer along. The parking lots themselves are this coarse black gravel that feel rather sharp and rough to walk over. You might be cautious about letting your dog walk over it.
Pros and Cons
Pros: Easy access, good Verizon 4G signal.
Cons: RV camping is limited to the parking lot, rough coarse gravel in the parking lot, no privacy or peace, no shade from the summer sun, sketchy looking campers tend to set up long term stay here.
Amenities
Only a pit toilet in the parking lots. The town of Sprague, WA lies 10 miles to the south and offers basic amenities including a small food mart.
Cellphone Signal Strength
Verizon 4G comes in good here, about 3-4 bars of strength.
RV Dump Station
There is no dump station here, nor any potable water.
Insects, Pests, & Wildlife
Flying insects can be found, along with some mosquitoes. Ticks are numerous along the trails. I saw no rats or mice scurrying about, no coyotes wandering, no raccoons.
Noise
It's not that noisy, but we did hear other people talking outside.
Safe or Sketchy?
Camping seems somewhat iffy. There were a number of sketchy looking campers in old, run down trailers gathered together at one end of the parking lot. I would not feel comfortable leaving my trailer unattended. We only stayed for one night, so we can't judge what it's like long term.
Reservations
There's no reservations, there's not even first-come, first-serve.
Any Permits Needed?
Permits not needed to camp here.
How Crowded Is It?
The parking lot seemed half-way full of RVs. You could possibly get a few more into the lot, but then it would become difficult to get maneuvered around.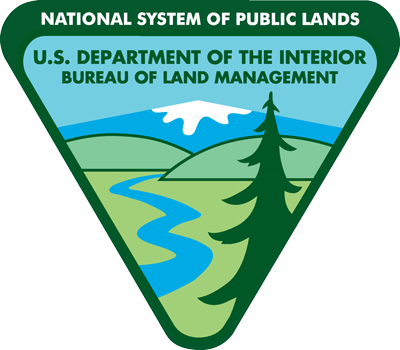 Authority
Bureau of Land Management
Spokane District Office
Spokane District Office:
Tel: (509) 536-1200
E-mail: BLM_OR_SP_Mail@blm.gov
Washington Boondocking Sites