Free Desert Boondocking!
A popular OHV area on the weekends, but a relatively quiet dispersed camping area during the week, Buttercup Sand Dunes offers RVers with free camping on mostly easy-to-access, level ground. One of the popular places for boondocking in California, you could literally camp anywhere for several square miles, though some places get pretty sandy. It's a great place to overnight, or spend a few nights. But, by the time the weekend comes around, it gets much more noisy with OHV riders criss-crossing the dunes.
Buttercup Sand Dunes, Winterhaven, California
What actually makes Buttercup Sand Dunes such a popular place for overnight boondocking is that it's so very close to Interstate 8. It's literally just get off the freeway, and you're right there. There's no driving for several miles, and there's no washboarded roads. It's all paved and you can literally pull off the road, and you're on firm, flat ground.
Even better yet, is the fact you can see the area from the Interstate, and be able to determine if its too crowded or not.
Buttercup is also home to the last-remaining section of wooden plank road. Before we had pavement, automobiles had to cross the California desert on wooden-planks. Imagine how bumpy that must have been? Located here at Buttercup Sand Dunes is an area that's fenced off holding the last remaining section of planks.
You're also very close to the Mexican Border. In fact, this the closest you can boondock to Mexico. The wall (yes, California has had a border wall since the 1990s), is only a 1/4 mile away. You can see it from where you're camping. The U.S. Border Patrol can be seen patrolling the border. You can also see one of their radar stations in Buttercup.
Temperatures get really hot here during the Summer, routinely into the 100s. This area is largely used during the Winter.
Buttercup Sand Dunes is part of the greater Imperial Sand Dunes Recreation Area which covers sand dunes as far north as Ocotillo Wells and all the way south to Buttercup.
Pros and Cons
Pros: Super-easy access, right off the Interstate, plenty of room during the week, excellent Verizon 4G signal, completely free, no flying insects, rats or mice, quite clean despite how popular it is.
Cons: Very busy on weekends, some noise from the Interstate, only advisable you camp here during the week
Amenities
Buttercup Sand Dunes offers trash dumpsters, and pit toilets. There is a ranger station on the site. Otherwise, the closest town with amenities is Yuma, AZ, about 20 miles to the east.
Cellphone Signal Strength
Verizon 4G comes in excellent here. There is a cell phone tower located nearby that also carries AT&T.
RV Dump Station
There is no dump station here, nor any potable water. The closest dump station is in Felicity, at the fuel station along Sidewinder Rd, costing $20.00 to dump. There is also a rest area located right at Buttercup Sand Dunes, which has a single potable water faucet.
Insects, Pests, & Wildlife
Almost no pests here. We found no flying insects, saw no rats or mice scurrying about, no coyotes wandering, no raccoons.
Noise
On the weekends, it's very noisy with OHV riders everywhere. During the week, however, they go home. However, Interstate 8 is right next to you, and that can be noisy too.
Safe or Sketchy?
Camping here seems pretty safe. We only stayed for one night, so we can't judge what it's like long term. But from the looks of it, everyone here is looking for recreation. They're not here looking for opportunities.
Despite being located right on the Mexican border, there are no illegal border crossings here. For one, California has had a wall since the 1990s. Second, the Border Patrol can be seen driving the border.
Reservations
There's no reservations, there's not even first-come, first-serve. It's all dispersed camping, you're on your own.
Any Permits Needed?
If you're camping only, no. The only permit required is if you plan to ride your OHV on the sand dunes. At that point, you walk into the on-site ranger station, and buy one.
Usually, the BLM in the desert areas of south-eastern California will declare a Stage I Fire Restriction almost every year during the Winter season. This means a "California Campfire Permit" is required, just to light a campfire, barbeque, or gas stove. The good news is that these permits are free, and you obtain online by filling out a questionnaire, and downloading it to your phone (click here).
How Crowded Is It?
On weekends, it's very crowded. During the week, however, the OHV crowds is nearly all gone. We still would not consider this a secluded campsite either way. Those campers who remain here during the week are just campers, and not really riders. It's a very large dispersed camping area, so there's tons of room.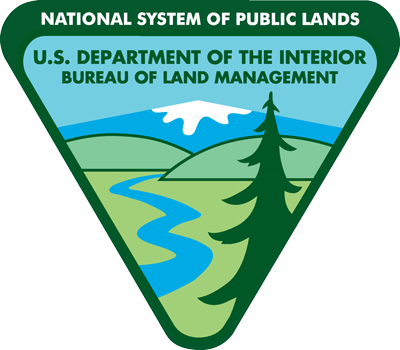 Authority
Bureau of Land Management
El Centro Field Office
El Centro Field Office:
Tel: (760) 337-4400
E-mail: BLM_CA_Web_EC@blm.gov
California Boondocking Sites