Free Camping at Canyons of the Ancients
Managed by the BLM as part of its "conservation lands", Canyons of the Ancients National Monument offers free camping, though finding sites wide enough for medium to large sized RVs can be a challenge. There are, however, a number of larger sites along BLM Road 4725, just as its extends from County Road N. These sites are perched along the western rim of Rock Canyon and offer you spectacular views of rock walls with nearby access to hiking trails. Canyons of the Ancients doesn't offer a great abundance of free camping sites, but it is one of the most sought after places for boondocking in Colorado.
Boondocking at Canyons of the Ancients
Canyons of the Ancients offers no developed or designated campgrounds. If you want to camp along one of its many canyons, you're going to have to boondock. There isn't a whole lot of boondocking available here, however. But where there are sites, they're all found deep along its dirt roads.
BLM Road 4725 seems to offers the best boondocking in terms of easiest access and widest campsites. You will still have to navigate along several farm roads until you get into BLM grounds, and from there travel about another two miles of dirt road until you get the camping spots.
There are four sites along BLM Road 4725 that offer the best camping…
Verizon 4G comes in at a weak to moderate signal. However, BLM Road 4725 is one of the few places in Canyons of the Ancients where you can actually get a signal. The cell tower original further south along McElmo Creek, and from there bounces off the walls off Rock Canyon until it reaches you.
You can literally camp right on the edge of the canyon. You should chock the wheels, just in case! But, there are few other places where you can enjoy such spectacular camping. Set up your table and chairs, along with your fire pit, and enjoy the sunset's alpenglow across Ute Mountain.
Pros and Cons
Pros: Free camping, lots of peace and quiet, though some RVers can be seen scouting for a site, fair to decent Verizon 4G signal, spectacular views of Rock Canyon and Ute Mountain.
Cons: Some sites can be tricky to back into, lots of red dirt dust can make your vehicles dirty, not a lot of options for large RVs
Amenities
None. The town of Cortez is about 17 miles away, and offers all modern amenities.
Cellphone Signal Strength
Verizon 4G comes in fair to moderate. The closer to the canyon's edge you can get, the better.
RV Dump Station
There is no dump station here, nor any potable water. The closest dump station is at the Maverik Station in Cortez along Main & Dolores Rd.
Pests
Some gnats seen flying about along with a few houseflies. Mountain lion tracks can be seen in the roadway. Plenty of deer about too. No problems encountered with mice or rats.
Noise
On the weekends, you will see more RVers and van dwellers looking for campsites. During the week it remains pretty peaceful.
Safe or Sketchy?
We camped here for a week and a half, and encountered no problems. Boondocking seems pretty safe here. You're pretty deep into the National Monument that you're protected from most traffic. We left our trailer unattended several times to go into town or go hiking.
Reservations
There's no reservations, there's not even first-come, first-serve. It's all dispersed camping, you're on your own.
Any Permits Needed?
Unlike other BLM National Monuments, Canyons of the Ancients doesn't seem to require a camping permit.
How Crowded Is It?
On weekends, it can be more difficult to find a boondocking site. Canyons of the Ancients is a popular destination for campers and hikers. During the week, the place tends to empty out. Either way, we still consider this a secluded campsite due to its remoteness.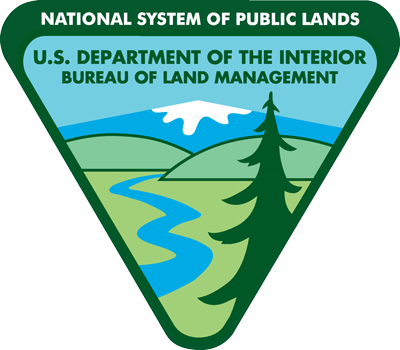 Authority
Bureau of Land Management
Canyons of the Ancients National Monument
Visitor Information:
Tel: (970) 882-5600

Colorado Boondocking Sites