Boondocking With a Working Hot Spring
Imagine boondocking in the California desert during the winter, with a fully developed hot spring? It actually exists. Well, the boondocking is not totally free, it does cost money to camp here during the snow bird season. Albeit it's a "dirt cheap" price. However, the hot spring remains free all throughout the year. It can't be all that bad, right? Hot Springs LTVA is one of the most popular places for boondocking in the California desert.
Hot Springs LTVA, Holtville, California
While technically not free camping, Hot Springs LTVA offers "dirt cheap" boondocking in the California desert for the entire snow bird season. We're talking $180.00 for 7 months (that's roughly $0.85 per day). That's good from September 15 through April 15.
The rest of the year, it actually is free. However, it has the normal 14-day maximum stay. But, at this time of the year, the weather gets really hot, like up into the 100s.
And you don't have to spend all that time at this location. That price is good for all of the Long Term Visitor Areas operated by the BLM. There are 8 LTVAs in the desert areas, 7 of them in California, and one in Arizona. Click here to see all of them.
What makes Hot Springs so cool is a fully developed hot spring located within the LTVA. The hot spring remains free for anyone, and you can expect to find a few stragglers that come in from nearby Holtville and El Centro. The staff at the LTVA maintains the hot spring during the snow bird season, but afterwards, it goes unmaintained the rest of the year.
This is one of the more popular LTVAs, for obvious reasons. It's also popular because it offers the closest proximity to a large city, El Centro. The other LTVAs are either far from town, or only have a small town nearby.
The camp hosts here do an excellent job of enforcing rules and kicking out violators. At the front of the campground is a bulletin board, a place to gift unwanted items, and a small library. The camp hosts often organize movies at night.
Pros and Cons
Pros: Free access to a fully developed hot spring, excellent Verizon 4G signal, close proximity to a big town, camp hosts that do a good job of keeping out the riff-raff, easy access for any size RV.
Cons: Very crowded LTVA, mosquitoes can be a bother, very dusty, dry conditions
Amenities
Hot Springs LTVA offers only garbage dumpsters and the fully developed hot spring. The City of El Centro is about 15 miles away and offers full modern amenities. The town of Holtville is 8 miles away, and offers a post office, hardware store, fuel stations, and a small grocery store.
Cellphone Signal Strength
Verizon 4G comes in excellent here. There is a cell phone tower located nearby that also carries AT&T.
RV Dump Station
There is no dump station here, nor any potable water. The closest dump station is in Holtville, at Storage Depot, an RV storage facility. They have potable water (city tap). $14.00 to dump, $6.00 to refill your tanks.
Note, that if you need to move your RV out of the campground, your space becomes open for someone else. So, you'll need to figure out a way to keep your campsite occupied.
Many campers there instead use a macerator to grind up their black/gray waste and store in a large tank, and then load the tank into their pickup truck. There is no sewage truck that comes by. You are not allowed to dump your gray water on the ground here.
Insects, Pests, & Wildlife
Mosquitoes can be pesky here. There is a aqueduct located next to the LTVA and seems to harbor these little bugs. Rats and mice don't seem to be a problem, however. Raccoons don't seem to come around much.
Noise
It largely remains quiet here due to diligent camp hosts. There are quiet hours from 10:00pm to 6:00am. There is also a geothermal power plant about 1/2 mile away, and you can hear its low droning rumble at night, but your brain will tune it out easily enough.
Safe or Sketchy?
Camping here seems very safe. We never noticed any sketchy people here. We camped here for a couple of months, and never had a problem. We often left our trailer unattended, and everything seemed to go well.
Reservations
You cannot reserve spaces at an LTVA. It's all first-come first serve. You can purchase your 7-month permit here, and then use it at any LTVA. You can also purchase a permit at the BLM, El Centro Field Office.
There are no designated camp sites here. It's all dispersed camping.
How Crowded Is It?
It gets pretty crowded from about December through March. Your best bet is to arrive before Thanksgiving to claim a decent space. You can usually find sites further towards the back of the LTVA, or on the other side of the Interstate. If you're looking for secluded camping, this is not the place.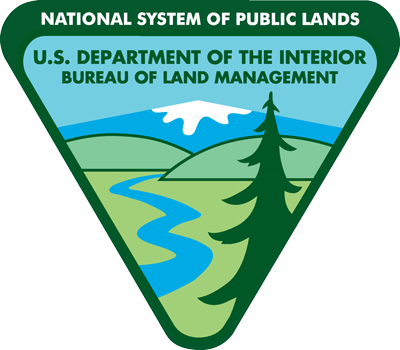 Authority
Bureau of Land Management
El Centro Field Office
El Centro Field Office:
Tel: (760) 337-4400
E-mail: BLM_CA_Web_EC@blm.gov
California Boondocking Sites