Free Camping by Joshua Tree National Park
Probably one of the most popular BLM areas for boondockers in Southern California, Joshua Tree BLM South lies right on the southern border of Joshua Tree National Park. It's land managed by the BLM, is free to camp on, and offers a free access into Joshua Tree NP. There's plenty of room for about hundred RVs, and its spread out for miles. You get plenty of elbow room, close access to Joshua Tree NP, and reasonable proximity to town.
Joshua Tree BLM South, Chiriaco, California
Chiriaco Summit is the name of a gasoline station stop along I-10, about 5 miles east of Cottonwood Springs Rd, right where it crosses Interstate 10. It happens to be the closest place name associated with Joshua Tree BLM South.
This area of BLM land had long been used by Joshua Tree National Park as an overflow camping site. The campgrounds inside Joshua Tree NP get booked up very quickly, and as a result, many campers hoping for a starry-night weekend amidst boulders and joshua trees, get sent to this place.
But it turns out, it's a very popular boondocking site. Thousands of boondockers, every winter, come here and stay for a few nights to a few weeks.
The best time to camp here is from mid-February to early March. This is when wildflowers are at their peak. In some places, you'll see carpets of purple lupine, golden poppies, and yellow daisies. And you can camp right in the middle of it all.
The usual 14-day limit applies, however it's rare to see BLM officials here. We've camped up to four weeks at a time here, and noted others that have camped even longer.
While the gas station at Chiriaco Summit is just a few miles to the east, the only place for groceries and supplies is a 30-miute drive west into Indio. Don't worry about leaving your RV unattended for hours because we've never encountered a problem when camping here. This area is full of boondockers and they all seem to be respectful.
Note that the Metropolitan Water District runs an underground pipeline buried below a berm that also marks the border between Joshua Tree National Park and the BLM areas. You are not allowed to camp along this berm. There are several places where this berm has a driveway with an access into the pipeline. These driveways are intended for MWD workers. As long as you camp south of the pipeline road, you won't run into any trouble with the MWD.
Joshua Tree BLM South, Pros and Cons
Pros: Super-easy access, right off the Interstate, lots of places to camp, excellent Verizon 4G signal, completely free, no mosquitoes, no rats or mice, reasonable quiet, no campfire restrictions.
Cons: Some roads can be sandy and soft, flash flooding usually occurs at least once a year, some trash can be found strewn about, can get crowded during the wildflower bloom. Winds blow through here frequently and can experience gusts up to 60 MPH.
Amenities
Effectively no amenities. Chiriaco Summit offers a gas station with propane tank fill and convenience store. Cottonwood Springs Campground, inside Joshua Tree NP, offers a dump station with potable water fill, as well as trash dumpsters.
Cellphone Signal Strength
Verizon 4G comes in excellent here. There is a cell phone tower located nearby that also carries AT&T.
RV Dump Station
Cottonwood Springs Campground, inside Joshua Tree NP, about 7 miles from the southern park boundary, offers a dump station with potable water fill. It asks for $5.00 on the honor system.
Insects, Pests, & Wildlife
Almost no pests here. We found no mosquitoes, but moths and houseflies will gather. We found no rats or mice scurrying about, no coyotes wandering, no raccoons.
Noise
Joshua Tree BLM South remains pretty peaceful, even during peak wildflower bloom. Occasionally, you may hear a dirt bike rider or side-by-side roar by, but it's few and far between. It's rare to hear someone shooting guns.
Safe or Sketchy?
Boondocking here seems pretty safe. Even despite many campers being here, they all seem to be dedicated boondockers who respect one another. We often left our trailer unattended to drive into town for supplies, and never had a problem.
Reservations
There's no reservations, there's not even first-come, first-serve. It's all dispersed camping, you're on your own.
Any Permits Needed?
No permits are required here. If you drive into Joshua Tree NP, the southern border does not have a pay station. However, if you drive all the way north out the other entrance, you will be asked to pay a park fee. If you never go all the way north, you will never be asked to pay a park fee.
How Crowded Is It?
It's mostly crowded during mid-February to early March when the wildflower bloom is at its peak. But, you will see several RVs boondocked here all throughout Fall, Winter, and Spring. You won't find any secluded camping here, it's a popular boondocking area.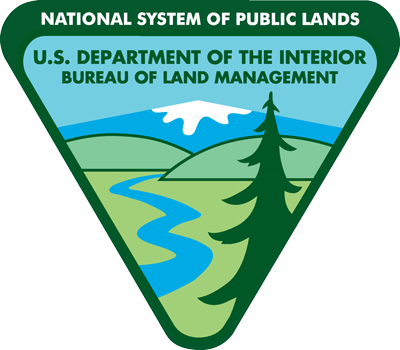 Authority
Bureau of Land Management
Palm Springs Field Office
Palm Springs Field Office:
Tel: (760) 833-7100
E-mail: BLM_CA_Web_PS@blm.gov
California Boondocking Sites