Free Camping on the Missouri River
Mananged by the Army Corps of Engineers, North Shore Recreation Area is open to the general public and costs nothing to camp there. There are no reservations, very few people camping there, and plenty of spaces to choose from. You get a beautiful view of the Missouri River, low-but-usable Verizon 4G signal, and level, paved campsites. So what's the catch? Well, it is about 30 minutes away from the modern amenities of Chamberlain, SD, and you can expect gnats and mosquitoes during the warmer part of the year. But if free camping is your game, you may actually find North Shore Recreation Area to be a hidden gem.
North Shore Recreation Area, Fort Thompson, SD
Free camping is hard to find in South Dakota once you get east of the Badlands. Fortunately, the Army Corps of Engineers has set up several recreation areas along the Missouri River.
Most of the better campgrounds within these recreation areas will cost you per-night fees. However, North Shore Recreation Area seems to be an exception. It's part of the greater Lake Sharpe region, a lake created along the Missouri River after the construction of Big Bend Dam, about 30 minutes north of Chamberlain.
North Shore Recreation Area and Tailrace Left Campground used to be competing campgrounds filled with campers. But in 1986, the Army Corps of Engineers shut down North Shore due to budget constraints, leaving Tailrace Left as the only premier campground within proximity to Chamberlain. But in 1998, the Corps re-opened North Shore as a primitive campground.
Today, most campers who visit Lake Sharpe end up staying the night at Tailrace Left Campground. North Shore Recreation Area continues to be hampered by its history of having been shut down. It has paved campsites, picnic tables, fire rings, boat ramp, potable water, even beach access to go swimming.
North Shore Recreation Area is technically located within the Cow Creek Tribe Indian Reservation. Among the handful of campers there seemed to be a couple of native families. It looks like they were living there permanently out of vans and tents. The other campers appeared to be travelers with RVs.
Reviews we've read elsewhere described this area as being filled with trash. But when we camped here, in the middle August 2020, we didn't find that much trash at all. Our guess is that the Army Corps of Engineers runs through here once a month or two to pick up debris. We may have camped here just after cleanup.
The nearby town of Fort Thompson is part of the Cow Creek Tribe, and when we were there, they didn't seem friendly towards out-of-towners. It's probably because they had been hit hard by the COVID-19 pandemic. Otherwise, the City of Chamberlain is about 30 minutes away, and offers full amenities.
If you choose to camp here, we recommend staying in the sites in the furthest west of the campground. You'll find more separation from the main part of the campground.
North Shore Recreation Area Summary
Pros: Mostly shaded campsites, paved campsites, picnic tables and fire rings. Beach access, relative peace and quiet.
Cons: Mosquitoes and gnats during the warm part of the year, some local families living permanently in the campground, lack of a camp host. No hookups, no dump station.
Price: Free
Max Length of Stay: No maximum stay posted, we assume 14 days.
Access: Asphalt paved all the way through.
Amenities: Picnic tables, fire rings, vault toilet, beach access.
Cellphone Signal Strength: Verizon 4G signal came in about 2-3 bars.
Insects, Pests, & Wildlife: A fair amount of flying insects were noted, including mosquitoes. No signs of coyotes, raccoons, mice, or rats.
Noise: Mostly peaceful during the week. We've read other reviews stating that natives in town come here to party at night, but we didn't hear any such noise when we camped here.
Safe or Sketchy: Seems pretty safe boondocking here as long as you don't leave your camp unattended for too long. A few hours away driving into Chamberlain for supplies and back was not problematic for us.
How Crowded Is It: Not crowded at all. About 80 percent of the campsites remained open even during the weekend.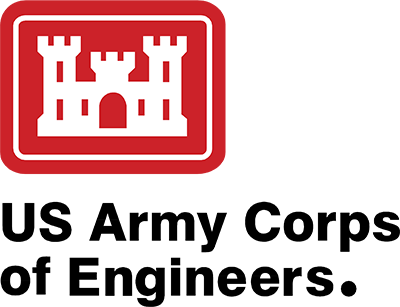 North Shore Authority
Army Corps of Engineers
Omaha District
Omaha District:
Tel: (605) 245-2255
South Dakota Boondocking Sites