Free Camping Along the North Platte River
Rochelle Public Access Area is a fishing and waterfowl hunting area located along the North Platte River, about five miles east of Sinclair, WY. The area is close to Interstate 80, offering quick and easy access from the freeway. Camping is permitted here, albeit only for a maximum of 5 days. Rochelle is one of the few free camping options in Wyoming so close to I-80. There are no amenities here, just beautiful views of the North Platte River. You can fish here if you remember to bring your poles.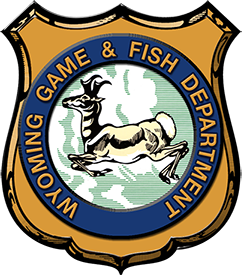 Authority
Wyoming Game & Fish Department
Laramie Regional Office
Laramie Regional Office:
Tel: (307) 745-4046
Particulars
GPS: 41.7457, -106.9493
Reservations: first-come, first-served
Camping Fee: none
Permits Required: none
Maximum Stay: 5 days
Amenities: none
Camping at Rochelle Public Access Area
The Wyoming Game and Fish Department offers several "public access areas", and many of these areas permit camping. Rochelle Public Access Area is popular because it's located right off Interstate 80, about 15 miles east of Rawlins, WY.
Focused along the North Platte River, it's primarily frequented by fishermen hoping to reel in trout. While camping is permitted, there are very few campers here. If campers are to be found, they're usually fishermen pitching a tent for the night.
Signs posted indicate that camping is permitted only in "designated areas". However, we explored some 5 miles of road running along the North Platte River, and never once saw signs marking where designated camping is. As far as we're concerned, camping is "tolerated" everywhere in Rochelle.
All camping is dispersed here. You just pick out a place where you can fit your vehicle, RV, or tent. There are a few places closer to I-80 where small to medium sized motorhomes and trailers could fit. However, nothing is level here. You will need leveling blocks, and some pretty good maneuvering skills to get your rig situated in the best possible spot.
There are roads on either side of the North Platte River, however the west side has the paved road. County Road 347 is mostly paved for about the first mile. There are places where it gets gravely and chewed up. After the first mile, it becomes largely gravel. The east side of the river has a dirt road, but only runs for about a mile in length.
County Road 347 extends for about five miles until it changes to County Road 345 and produces other branches. Some of this area further south is BLM land. Rochelle Public Access Area extends for several miles south.
While it's not really designated as an OHV area, many people ride their UTVs through here. They're mostly fishermen riding them up to Interstate and back down for several miles. But once you get about a mile down County Road 347, there's no one stopping you from enjoying an afternoon of trail riding.
Rochelle Public Access Area, Pros and Cons
Pros: Close to I-80, close to the towns of Rawlins and Sinclair, paved access road though rough in many places, views of the river, you can view herds of pronghorn antelope.
Cons: Gets very windy here, gnats and mosquitoes, cattle grazing through here.
Amenities
None. Town of Sinclair about five miles away, Rawlins about 15 miles.
Cellphone Signal Strength
Verizon 4G comes in fair at 2-3 bars within the first 1/2 mile from I-80. After that, the signal drops.
Insects, Pests, & Wildlife
Lots of flying insects, along with a fair amount of mosquitoes. Herds of pronghorn antelope can be seen. Cattle do road freely through here. Swallows frequent here.
Noise
Very quiet here, even during the weekends and at night.
Safe or Sketchy?
It's pretty safe boondocking here. Not a lot of people camp here. Fishermen do drive their trucks along here, but we never encountered any problems.
How Crowded Is It?
Not very crowded, even during weekends. Very few people realize you can camp here.