Free Camping on the Columbia River, Oregon
Probably the best place for boondocking along the Columbia River Gorge is at Rufus Landing Recreation Area, in the tiny town of Rufus, Oregon. Run by the Army Corps of Engineers, this outcropping of gravel was created by the ACOE when it built the John Day Dam about a mile to the east. Today, it's a popular free camping for many RVers who wish to stay the full two weeks, or just a sleep-over during their travels.
Rufus Landing Recreation Area – Rufus, Oregon
When they began building the John Day Dam in 1958, the Army Corps of Engineers dredged up tons of gravel and rock from the river bed, and deposited it in various places along the Columbia River Gorge. One of their primary dumping grounds eventually turned into Rufus Landing Recreation Area. The landing juts out into the Columbia River like a small peninsula, giving RVers and local fishermen a great place to enjoy the beauty of the river gorge.
The most popular time of the year for Rufus Landing is from mid-May to about beginning of August. This is when the salmon make their annual trek upstream to the spawning grounds. You will witness salmon jumping out of the water, along with dozens of fishermen casting their lines for a catch.
This area of the Columbia River is also very windy, and as such is popular with wind surfers. You can set up a chair outside of your RV and watch them work their skills.
The town of Rufus itself doesn't offer much aside from a couple of eateries, a fuel station, and a small market. Otherwise, the The Dalles is just 20 miles to the west and has full shopping, groceries, and services.
Pros and Cons
Pros: Breathtaking scenery, completely free to camp, very easy access, firm solid ground, plenty of room to maneuver large RVs, good Verizon cell coverage
Cons: Gets crowded during the warmer months, swarms with fishermen from May to August, can get windy often, railroad tracks about 1/4 mile away, very little amenities, Summer temperatures can reach high 90s to low 100s.
Amenities
You'll find only a pit toilet at Rufus Landing Recreation Area. There are no trash cans, no running water, and nothing else. Just to the east of Rufus Landing is Giles French Park, another ACOE recreation area, and it has a trash dumpster in one of its fishing access sites.
Otherwise, the town of Rufus offers a few eating establishments, a general store with some groceries, and a gas station. The nearest town with full amenities is The Dalles, about 20 miles to the west.
RV Dump – The gas station in Rufus offers both RV dump and propane tank refill. The RV dump costs $10.00, but the staff at the gas station seem to disagree with each other if the water is safe to drink. We recommend driving just 5 miles to the east, and dumping at Le Page Park. It's a developed campground run by the ACOE, and offers an RV dump station for just $5.00, and it has a dedicated potable water faucet.
Cellphone Signal Strength
Verizon 4G comes in very strong here. We found it vary from 3/5 to 4/5 bars.
Insects, Pests, & Wildlife
Flying insects and other bugs don't see to be a problem here. For one, it's often quite windy. But when the wind dies down, and you get a day or two of still air, you will find some gnats and houseflies. Mosquitoes were never seen here.
Rats and mice don't seem to a problem here. Neither are raccoons. No bears, coyotes, noted.
Noise
There are railroad tracks that parallel I-84, and are located about 1/4 mile away from the campsite. The train seems to run about every 30 to 60 minutes. You will certainly hear it, but it's just far enough away that it won't rattle your RV, and eventually your brain will tune it out.
Safe or Sketchy?
Rufus Landing Recreation Area can seem sketchy during the high point of popularity, mostly due to the scores of fishermen gathering together in the evenings. If you park your rig further away from the shoreline, you won't have a problem with others loitering around your camp. We've been able to boondock here, and often left our trailer locked up and unattended as we drove around to visit sights and do shopping.
How Crowded Is It?
It's quite crowded during the warmer months, and it doesn't seem to change between the weekend or weekdays. Holiday weekends, however, are much more crowded.
Rufus Landing Recreation Area is also popular with salmon fishermen. The salmon begin their trek up stream beginning in May and continue until August. During that time, expect dozens of fishermen clamoring for space to set their poles. Native Americans, based on an treaty with the federal government, have rights to set up 6 poles per person, and are allowed to camp for as long as they want.
Overall, it's not secluded camping, and very much out in the open.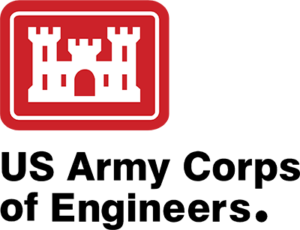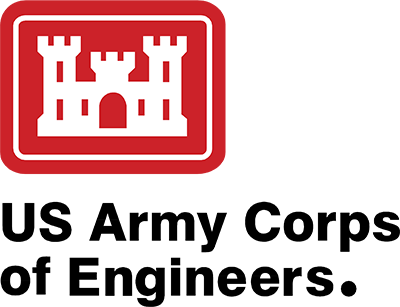 Authority
US Army Corps of Engineers
Portland District
Ranger station: (541) 506-8475
Visitor Center: (541) 296-9778
E-mail: cenwp-pa@usace.army.mil