Free Camping Near Salida, Colorado
Shavano Wildlife Management Area (WMA) is operated by the Bureau of Land Management, out of their Royal Gorge Field Office. It's one of the more popular boondocking areas in Colorado, and offers enough space for perhaps 40 or 50 large RVs spread out across dozens of acres. You get beautiful vistas of Mt. Shavano peaking above pinyon pines and ground cacti. But it also remains very close to the touristy town of Salida, host to numerous gift shops, fine dining, and craft breweries.
Shavano WMA, Colorado, Boondocking
Shavano Wildlife Management Area is named after, "Mt. Shavano", one of the many "fourteeners" that mountain climbers have put on their "to do" lists. The WMA lies at the south-western base of the mountain and serves as a launching point for hikers and climbers. It also offers some idyllic camping for boondockers and RVers.
You get there from the town of Poncha Springs, by taking US-50 west and then turning north along County Rd 250, and taking it all the way into the boondocking area. The road turns to hard packed gravel, and become rather washboarded. It begins ascending elevation, and may seem too steep for 2WD vehicles pulling trailers, but we were able to tow our 28 foot trailer with our 2WD pickup truck. Albeit, coming back down with the trailer, and all of its weight pushing us forward, was a bit more tricky.
Once you get up there, you'll find numerous roads leading you into even many more clearings where you can set up your RV for a long stay. It's advised to just park your RV and walk throughout the area scouting out potential sites before settling on one.
While you won't normally find another camper setting up right next to you, you will still count around 20 to 30 other RVers scattered throughout a 1/2 mile radius. You can go further up the road, but it gets more steep and twisted, and recommended only for high clearance 4WD vehicles.
Shavano WMA remains one of our favorite boondocking areas. Even with dozens of RVers scattered about, it still offers a lot of peace and quiet. In Salida you'll find numerous craft breweries, pizza shops, and cafes.
Pros and Cons
Pros: Free camping, generally quiet, beautiful scenery, good Verizon 4G signal, close proximity to Salida, cool temperatures in summer
Cons: Gravel road might be steep for underpowered trucks pulling heavy trailers, numerous small ground cacti may pose problems for pets
Amenities
None. The town of Salida is about 7 miles away, and offers all modern amenities.
Cellphone Signal Strength
Verizon 4G comes in good, about 3 or 4 bars (out of 5)
RV Dump Station
Closest RV Dump Station with potable water is about 2 miles away, at the Crossroads of the Rockies Visitor Center, at the corner of US-50 & US-285 in Poncha Springs.
Pests
Some gnats seen flying about along with a few houseflies, but most of these bugs don't get into your RV. Plenty of deer about too. No problems encountered with mice or rats.
Noise
Remains pretty peaceful throughout the entire week, despite how crowded it can get. Most people here are boondockers, and tend to keep to themselves.
Safe or Sketchy?
Seems pretty safe camping here. We camped here for a couple of weeks, and often went into town, leaving our trailer unattended, with no issues.
Reservations
There's no reservations, there's not even first-come, first-serve. It's all dispersed camping, you're on your own.
Any Permits Needed?
No permits needed.
How Crowded Is It?
Very popular destination throughout the warmer half of the year, and remains busy all through the week. Still, there's so many places to camp, it's unlikely you won't find a decent campsite.
It's not really a secluded camping area, but there's so many places to camp that you'll likely find one that offers peace and privacy.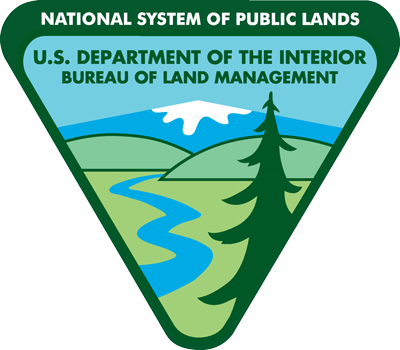 Authority
Bureau of Land Management
Royal Gorge Field Office
Visitor Information:
Tel: (719) 269-8500
blm_co_rg_visitorinfo@blm.gov

Colorado Boondocking Sites