Free Camping Near Boardman, Oregon
Situated along I-84, about halfway between the towns of Arlington, OR and Boardman, OR, Threemile Canyon Park is a small campground hidden from view that was originally set aside for Native American tribes to fish during the salmon spawning season. However, recent improvements created a separate area for non-natives, with enough room to accommodate 10-15 RVs. It's run by the Army Corps of Engineers, and is not well known by most RVers.
Threemile Canyon Park, Quesnel, Oregon
When construction began on the John Day Dam near Rufus, OR, it went on to create numerous fishing camps further upstream along the Columbia River. One of those camps was Threemile Canyon Park. Originally, it was meant to provide Columbia River Indian Tribes with a place to continue their heritage of catching salmon. There's still a Native American fishing camp there. But in recent years, the Army Corps of Engineers expanded the camp to include an area for non-natives.
This non-native area is where Threemile Canyon Park sees 99% of its usage.
The most popular time of the year for Threemile Canyon Park is from mid-May to about beginning of August. This is when the salmon make their annual trek upstream to the spawning grounds. You will witness salmon jumping out of the water, along with dozens of fishermen casting their lines for a catch.
This area of the Columbia River is also very windy, and as such is popular with wind surfers.
Camping here is all primitive, no hookups. There's no reservations, no marked sites, just drive in and set up camp. You get a 14-day maximum stay with the Army Corps of Engineers.
Pros and Cons
Pros: Gorgeous scenery, completely free to camp, moderately easy access with some bumps along the gravel road, firm solid ground, excellent Verizon cell coverage, seclusion from the Interstate.
Cons: Gets crowded during the warmer months, can get windy often, railroad tracks about 1/4 mile away, very little amenities, Summer temperatures can reach high 90s to low 100s, hoards of gnats
Amenities
You'll find only a pit toilet at Threemile Canyon Park. There are no trash cans, no running water, and nothing else.
The town of Boardman, which is about 13 miles to the east, offers a few eating establishments, a general store with some groceries, and a gas station.
RV Dump – The town campground & boat launch in Boardman will allow you to dump your tanks and refill there. If you plan to drive further east along I-84, the Arrowhead Travel Plaza in Pendleton, OR has a free RV dump with potable water. If you plan to drive further west, Le Page Park near Rufus, offers RV dump with potable for water for $5.00.
Cellphone Signal Strength
Verizon 4G comes in very strong here. We found it vary from 4/5 to 5/5 bars.
Insects, Pests, & Wildlife
Gnats and mosquitoes fly around in droves here. They swarm during the warm months when the winds die down. They are so bad, it's impossible to enjoy the outdoors.
Rats and mice don't seem to a problem here. Neither are raccoons. No bears, coyotes, noted.
Noise
There are railroad tracks that parallel I-84, and are located about 1/4 mile away from the campground. The train seems to run about every 30 to 60 minutes. You will certainly hear it, but it's not that bad. The location of the campground being at lower elevation from the tracks seems to make it much more tolerable.
Some campers there tend to run their generators all night. We noted one camper with a contractor-style generator that made a lot of noise.
Safe or Sketchy?
Threemile Canyon Park actually seems pretty safe camping, and it didn't have a sketchy feel at all. I think because this campground mostly caters to campers that stay for a week or two, everyone seems interested in protecting their stuff. We camped here for a week, and on one occasion spent the entire day away from our trailer.
How Crowded Is It?
It's quite crowded during the warmer months, and it doesn't seem to change between the weekend or weekdays.
Threemile Canyon Park is also popular with salmon fishermen. The salmon begin their trek up stream beginning in May and continue until August. However, this park is mostly a place for fishermen in boats. Shoreline fishing here doesn't get you close enough to where the salmon are, and as a result, you won't see crowds of people casting lines from the beach. Native Americans do fish here, but because they have their own designated fishing camp, they don't add to the crowd.
There's no secluded camping here, every campsite is well in view of others.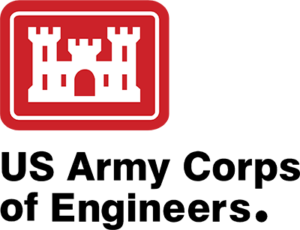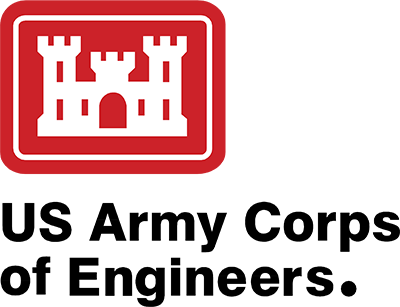 Authority
US Army Corps of Engineers
Portland District
General Information: (541) 739-1135
E-mail: cenwp-pa@usace.army.mil