Free Overnight Parking in the Navajo Nation
Wagon Wheel Rest Area doesn't look much of a like a rest area. It's not even paved, and nor is there any kind of parking lot. It's a dirt area with trees and trails, and a handful of campsites. It appears on Google Maps as a rest area, and is even shaded in green as if it were a park of some kind. Perhaps "rest area" is a misleading description, yet that's how its described on Google Maps. We don't know if the Navajo Nation intended for this to be a rest area, but what we found is that it's been well-used as a camping area by evidence of rock fire rings and trash strewn about. We would not recommend this for multi-night camping, but it definitely works as an overnight.
Wagon Wheel Rest Area, Kayenta, Arizona
Wagon Wheel Rest Area lies along US-160 through the Navajo Nation, just at the outskirts of the town of Kayenta. From the looks of it, it seems like it could accommodate up to 10 RVs. Yet, when we arrived there, it was completely empty.
Entry into the rest area is bumpy, with rutted access. The first access has a very deep dip, and we would not recommend any trailers pull through that. Try the next access down, it's a little better though still hairy.
Once you make it in, it's still rather unlevel. You'll definitely need to set some leveling blocks. But once you take a look around, you'll actually find some half-way decent camping here. Still, it's bumpy and rutted through here; I'd recommend high clearance RVs and vans try it.
It's not clear how long you are allowed to remained parked or camped here. There is no signage, and I couldn't find any information on the Navajo Nation's website.
But if you just need a place to camp for the night, this place works. Sure, the noise from US-160 can be loud from the trucks going by. But, Wagon Wheel Rest Area keeps you off the roadway and off of private property.
Pros and Cons
Pros: It's free camping within the town of Kayenta, which is close to Monument Valley. Offers a decent overnight stay to folks traveling through.
Cons: Uneven campsites requiring leveling blocks, moderate bumps and dips, considerable trash laying around, right up next to US-160, will definitely hear trucks go by, no Verizon 4G signal.
Amenities
Wagon Wheel Rest Area offers no amenities for campers. The Town of Kayenta is about 1 mile away, and offers a grocery store, fuel stations, and dining.
Cellphone Signal Strength
Verizon 4G is non-existent. You can get 3G here, and 3G does come in excellent (5/5 bars).
Insects, Pests, & Wildlife
We arrived here in May of 2019, and found very few flying insects or mosquitoes. We encountered no problems with vermin, nor other animals.
Noise
Wagon Wheel Rest Area sits right along the highway, just like most rest areas. You will hear trucks go by, and some of them may even rock your trailer a bit. Otherwise, that's really the only noise to contend with.
Safe or Sketchy?
The place seemed rather sketchy. When we arrived here, we noticed locals slowing down their cars to get a good look at us. It was enough to make us feel reluctant to leave our trailer unattended. I still managed to go into town to get some food, while Sash remained in the trailer.
How Crowded Is It?
It's not crowded at all. There was no one else here. There was certainly evidence of other campers, and it definitely looked like there were campfires burning here. However, it is not secluded camping due to drivers along US-160 easily seeing you.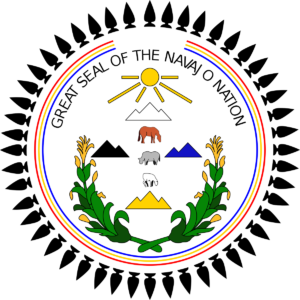 Authority
Navajo Nation
Town of Kayenta
Town of Kayenta:
Tel: (928) 697-5520
E-mail: kayenta@navajochapters.org
Arizona Boondocking Sites