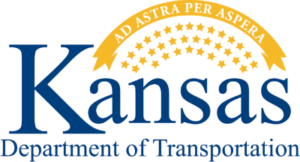 The Kansas Department of Transportation (KDOT) has amended the Kansas Administrative Regulations with a set of rules regarding public use of its rest areas and other roadside facilities. Note that these rules do not apply to the service areas operated along Kansas Turnpikes.
Below are the full set of rules, published word-for-word…
Agency 36
Kansas Department of Transportation

Article 32.—Use of Roadside Facilities
36-32-1. Definitions.
(a) "Authorized representative or officer" means any individual person empowered by an organization or group to enter into contract or agreements on behalf of such organization or group.

(b) "Civic or service organization" means any private non-profit organization which provides social services for the general welfare of the public.

(c) "Department" means the Kansas department of transportation.

(d) "Roadside facility" means any rest area, park facility or picnic area under the jurisdiction and supervision of the secretary of transportation. This shall also apply to any structures or features such as entrances or exits, toilets, and camping areas.
(Authorized by and implementing K.S.A. 68-423f; effective May 1, 1983.)
36-32-2. Use of roadside facilities.
(a) Roadside facilities which are adjacent to Kansas roads shall be available to the traveling public for rest, relaxation and historical information.

(b) The following restrictions shall apply to the use of any roadside facility maintained by the department:

(1) Overnight camping shall be permitted for one night only.

(2) Vehicles shall not be parked in a manner which obstructs the roadside facility.

(3) Parking for more than 24 hours shall be prohibited.

(4) Trucks and equipment shall use temporary parking areas marked for that purpose.

(5) Civic and service organizations may be permitted the use of roadside facilities to serve refreshments to the traveling public on holidays with the following restrictions:

(A) Refreshments may not be sold.

(B) Donations may not be solicited.

(C) Signs advertising the service shall not be permitted, except within the confines of the roadside facility.

(D) Placement of stands, serving trucks or carts shall not obstruct the roadside facility.

(E) An authorized representative or officer of the organization or civic group shall assume responsibility in writing for use of the facility in accordance with these regulations, and shall be relieved of the responsibility following a satisfactory inspection by a representative of the department.

(6) No person or persons shall engage in any activity or be a party to any activity which would in any way obstruct the public from the use of any roadside facility.
(Authorized by and implementing K.S.A. 68-423f; effective May 1, 1983.)