Camping on Oregon State Trust Lands is open to everyone and is free of cost.
The Oregon Department of State Lands (DSL) maintains an open policy of allowing the public to enter its State Trust Lands and enjoy a wide variety of recreation with few rules. Some parcels of land may be closed off due to threatened animal habitats or existing land leases.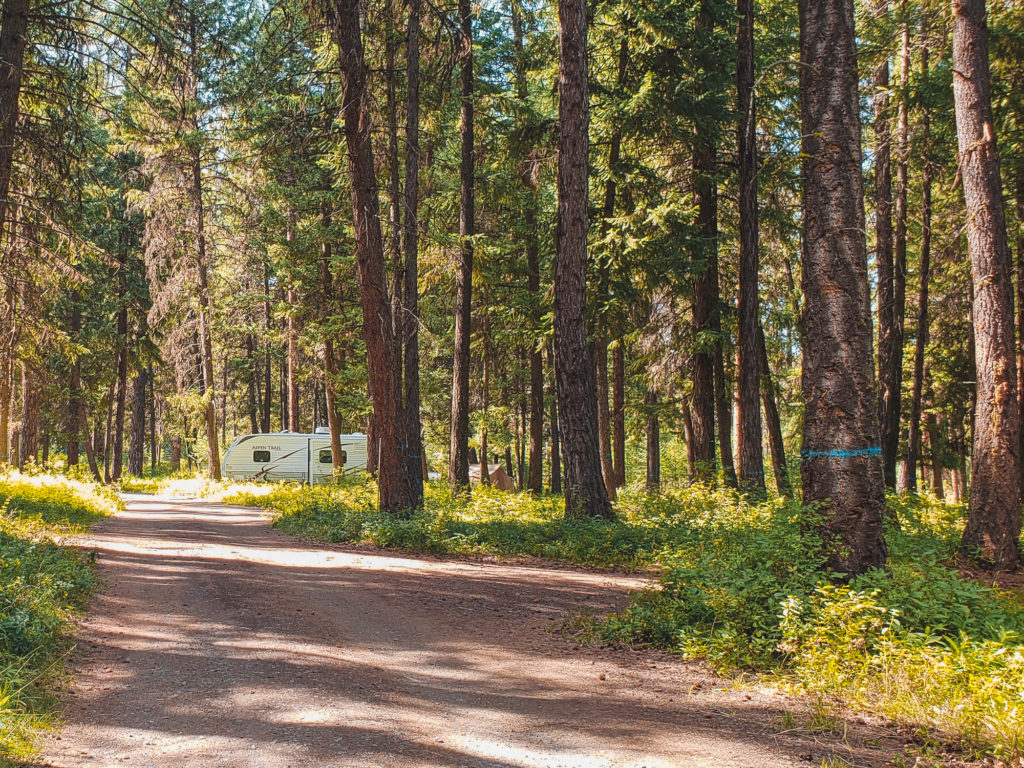 Camping on Oregon State Trust Lands
The State of Oregon controls about 780,000 acres of State Trust Land. Most of this land lies in the south-east quadrant of the State. But there is a sizeable pocket along the Coos Bay area, and small parcels scattered throughout the rest of the State.
Camping is allowed on all of these lands as long as there is a publicly-accessible road leading into these lands, and as long as there are no signs or gates preventing your access.
The following forms of recreation are allowed…
Hunting
Fishing
Swimming
Hiking
Dispersed camping
Sightseeing/photography
The State of Oregon has not created any developed campgrounds, nor has it identified any recommended areas for camping. All camping is strictly dispersed camping and boondocking.
State Trust Lands also include many navigable waterways in Oregon. You are free to use these waterways for recreation, including motorized boating, non-motorized boating, sailing, surfing, wind-surfing, snorkeling, etc.
Rules for Camping on State Trust Lands
Camping is limited to no more than 30 days at a time
If you see trash on the ground, the State asks that you pick it up and dispose of it properly
If you must cross through private property to reach a parcel of State Trust Land, you must first obtain permission from the property owner.
Obey all laws and common rules of decency
Where to Find Oregon State Trust Lands
The Oregon Department of State Lands does not publish a map of its lands. It instead licenses its mapping data to other map publishers.
The best map publisher of Oregon State Trust Lands at this time is OnX Maps for Oregon, which costs $29.99 per year, or $99.99 per year for all 50 states.
The following Oregon water bodies have been determined to be navigable, and therefore state-owned, through legislative, judicial or administrative proceedings…