Camping on Utah State Trust Lands is permitted for everyone, and is free of cost.
The State of Utah School and Institutional Trust Land Administration (SITLA) maintains a policy of allowing the public to enter its State Trust Lands and enjoy camping and a wide variety of other recreation with few rules. Some sections of trust land may be closed off due to threatened animal habitats or special land leases.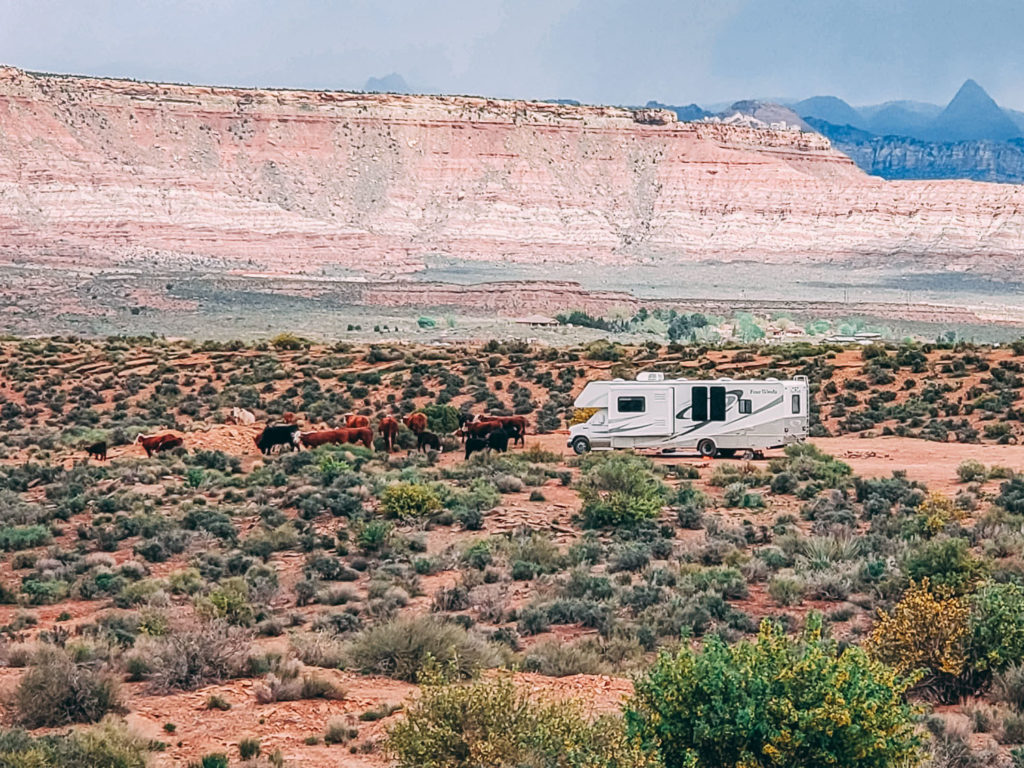 Camping on Utah State Trust Lands
The State of Utah controls about 3.4 million acres of Trust Land. Much of this land appears as a checkerboard pattern across the entire State due to Congress allocating sections 2, 16, 32, & 36 of each township to the State.
Over the decades, the State traded for new sections of land by exchanging existing sections, so that it could join several sections together to create larger Trust Land regions.
Camping is allowed on all of these lands as long as there is a publicly-accessible road leading into these lands, and as long as there are no signs or gates preventing your access.
The following forms of recreation are allowed…
Hunting
Fishing
Swimming
Hiking
Dispersed camping
Sightseeing/photography
OHV use
The State of Utah has not created any developed campgrounds on Trust Lands,, nor has it identified any recommended areas for camping. All camping is strictly dispersed camping and boondocking.
Rules for Camping on Utah State Trust Lands
No camping longer than 15 consecutive days. Any use longer than 15 days requires that you obtain a right of entry permit.
Limit camping to existing campsites.
Select a campsite on a durable surface or non-vegetated area at least 200 feet from water.
Do not camp in wet areas or fragile meadows.
Observe all fire restrictions and regulations. If you must build a fire, use an existing fire ring. LEAVE CAMPFIRES DEAD OUT.
No garbage collection is provided: PACK-IT-IN, PACK-IT-OUT.
Use stationary toilet facilities where available or your own portable toilet whenever possible. When a toilet is not available, bury solid human waste 6-8 inches deep.
Firewood may be removed from trust lands through permit only. Campfire wood collection of dead and downed wood is allowed.
DO YOUR PART by modeling appropriate behavior and leaving the area better than you found it.
Where to Find Utah State Trust Lands
The Utah SITLA publishes an online map of all State Trust Lands…