Existing state regulations seem unclear on whether or not you can sell products at a Texas rest area. This is because existing Texas State Code and Department of Transportation regulations do not specifically address vending at a rest area (or controlled access facility). The Department does have a rule addressing selling goods along the "right of way of a highway", but not in a rest area.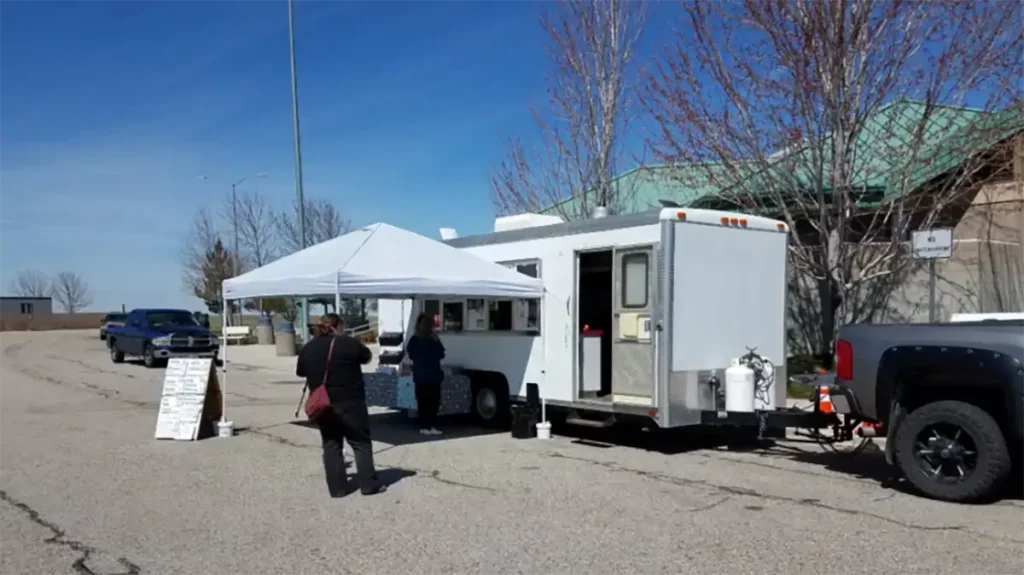 Can You Sell Products at a Texas Rest Area?
We received the following question from a reader…
I have a mobile showroom truck. It is actually an old beverage truck like soft drink and beer distributors drive to deliver their products that I have converted into a mobile showroom for selling general merchandise at swap meets. Do I need, and can I get a permit to open the roll up doors to display and sell that merchandise at a [Texas] rest stop?

J. L.
Many full time RVers, van-dwellers, car-campers, supplement their income by selling products and services from their vehicles. Often times they will open up their vehicles while parked along highway rest areas. Most states make it illegal to use rest areas as places to sell products and services, but Texas seems unclear in this area.
Department of Transportation Rule §22.14
On March 1, 1995, the above mentioned rule (see official text) went into effect. It bans anyone from selling products and services along the "right of way of a highway". But the question is if a rest area can be considered a part of the "right of way of a highway".
Does the Above Ban Include Rest Areas?
The above rule specifically bans selling products along the "right of way of a highway". It does not name rest areas, or other parking facilities along a highway. Whether or not the above rule includes rest areas as being the same as "right of way of a highway", depends on your interpretation…
Texas Department of Transportation defines "right of way" as follows…
RULE §22.11	Definitions

The following words and terms, when used in this subchapter, shall have the following meanings, unless the context clearly indicates otherwise. 

(22) Right of way--The entire width of land between the public boundaries or property lines of a highway. 
The State of Texas defines "highway" in its Transportation Code as follows…
Sec. 221.001.  DEFINITIONS.  In this subtitle:

(1)  "Highway" includes a tolled or nontolled public road or part of a tolled or nontolled public road and a bridge, culvert, building, or other necessary structure related to a public road.
Note that the Transportation Code also defines "rest area" as including other forms of temporary highway parking facilities…
Sec. 545.411. Use of Rest Area: Offense.

(d) In this section, "rest area" means public real property designated as a rest area, comfort station, picnic area, roadside park, or scenic overlook by the Texas Department of Transportation.
So, Can I Sell Stuff at a Texas Rest Area?
Our belief is that you cannot.
The intention of Rule §22.14 was to stop people from turning highways into swap meets, which would include rest areas, since rest areas would be a more productive place to conduct business as opposed to the shoulder or sidewalk of a travel lane. And because most other states specifically name rest areas as being off-limits for vending, it would seem Texas' intention was to be aligned with such.
Ultimately, it would have to require someone to set up shop at a rest area and be fined for having done so, and then appeal the decision to a court, and let the court interpret all this. But even if the court decides that Rule §22.14 does not apply to rest areas, the Department will just amend the rule.
More About Camping in Texas