Dispersed camping in Sequoia National Forest has risen in popularity due to the forest's close proximity to the Los Angeles metro area. The forest allows camping just about anywhere and everywhere within its boundaries, though certain areas come with certain restrictions. Below are some of the most popular places for dispersed camping and free camping…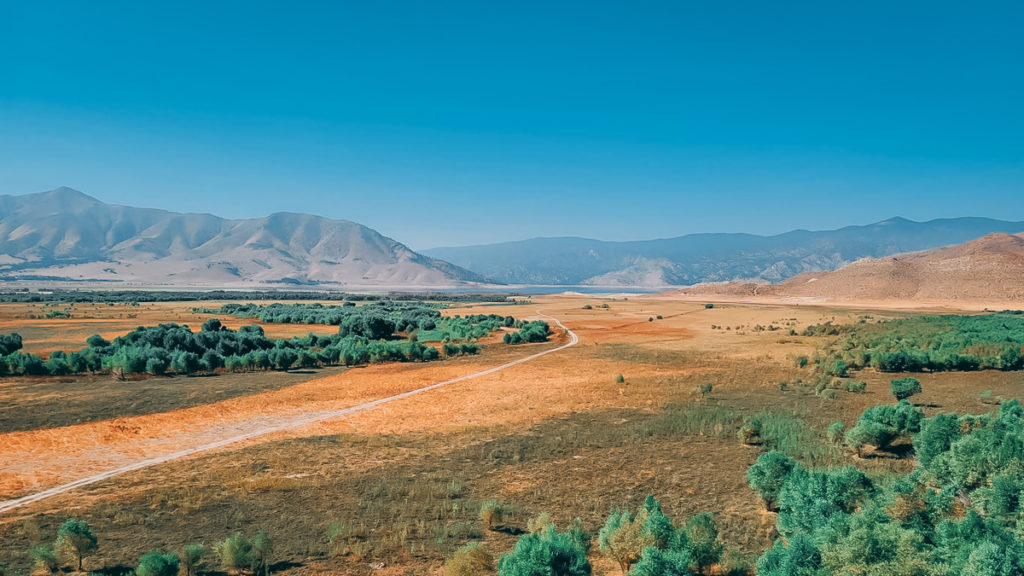 Dispersed Camping in Sequoia National Forest
Note: Make sure you are familiar with the rules and regulations for dispersed camping inside Sequoia National Forest. Read, "Sequoia National Forest, Camping Rules".
Ten Mile Road Dispersed Area
Located in the northern portion of the forest, in the Hume Lake Ranger District, Ten Mile Road is what takes you to Hume Lake itself. Along the way are numerous dispersed camping sites, in addition to the developed "Ten Mile Campground".
The "Ten Mile Dispersed Area" lies right at the intersection of Ten Mile Road and Forest Road 13S33. The area rests on either side of Ten Mile Road. There's plenty of space for a dozen large RVs along with tree shade for everyone.
Starting GPS (36.7215, -118.9093) – Head north along Ten Mile Road. The road is easily passable by most cars, vans, and RVs. Continue 5.7 miles (about 10 minutes). You will pass by the developed Ten Mile Campground. The dispersed area is about a 1/2 mile further on, right where Ten Mile Road intersects with Forest Road 13S33.
Upper Kern River
There are several dispersed camping areas set up by Sequoia National Forest located right along the Upper Kern River, and are all accessed by Mountain Highway 99, which is all paved, and runs north of Kernville…
Chico Flat Dispersed Area (35.8245, -118.4617) – Chico Flat is popular for its access to the river itself. Most people set up tents along the riverbank and leave their cars and vans parked by the road. If you want to set up your RV here, then arrive during mid-week, like Tuesday or Wednesday, because once all the cars and vans get here, there won't be any room.
Corral Creek Dispersed Area (35.8574, -118.4500) – A smaller site, Corral Creek is among the most desired boondocking areas along Mountain Highway 99 because of its shade and large deep swimming hole.
Springhill Dispersed Area (35.8622, -118.4476) – One of the larger of the Upper Kern River dispersed areas, it also gets very crowded. Expect a lot of noise and commotion when boondocking here. The area consists of two sections, the lower section, and the upper section.
Old Goldledge Dispersed Area (35.8792, -118.4557) – Another small site. You will have to arrive mid-week, like Tuesday or Wednesday, if you want to secure a decent site for your RV.
Ant Canyon Dispersed Area (35.8860, -118.4586) – A medium-sized area, but still very crowded. This place gets noisy and roudy on weekends.
Chamise Flat Dispersed Area (35.9130, -118.4863) – Probably the most desired areas for RVs because of the way its designed. There are back-in sites where large RVs can fit into. There are fewer car-campers here as a result.
Calkins Flat Dispersed Area (35.9184, -118.4911) – A medium sized area, but very popular with cars and vans. It will be impossible to get your RV in here during the weekend.
Brush Creek Dispersed Area (35.9662, -118.4787) – A small area furthest up Mountain Highway 99. RVs tend to have better luck getting into here.
Black Gulch South Dispersed Area
Black Gulch South lies in the Lower Kern River area. It's a large area with lots of room for big RVs and offers access to the river. It's also very easy to get to, with access directly off of Highway 178.
There's also a "Black Gulch North" dispersed area, which is on the other side of the river, but is more difficult to get to.
GPS Location (35.5923, -118.5226)
Hanning Flat Dispersed Area
Located on Lake Isabella, Hanning Flat is probably the prettier of the lake-side dispersed areas. It's a larger area that offers more campsite options and more privacy. Cattle do graze through here, so you will encounter a bovine visitor or find cow patties on your hike.
Starting GPS (35.6799, -118.3700) – Take Sierra Way to Patterson Ln, and head south. The dispersed area begins just about 600 feet down Patterson Ln.
For Further Reading
More About Boondocking in National Forests
More About Boondocking in California