Does Montana allow you to stay overnight at their rest areas? How many hours can you stay at a Montana rest area? Is camping permitted at a Montana Rest Area? What are the full Montana rest area rules?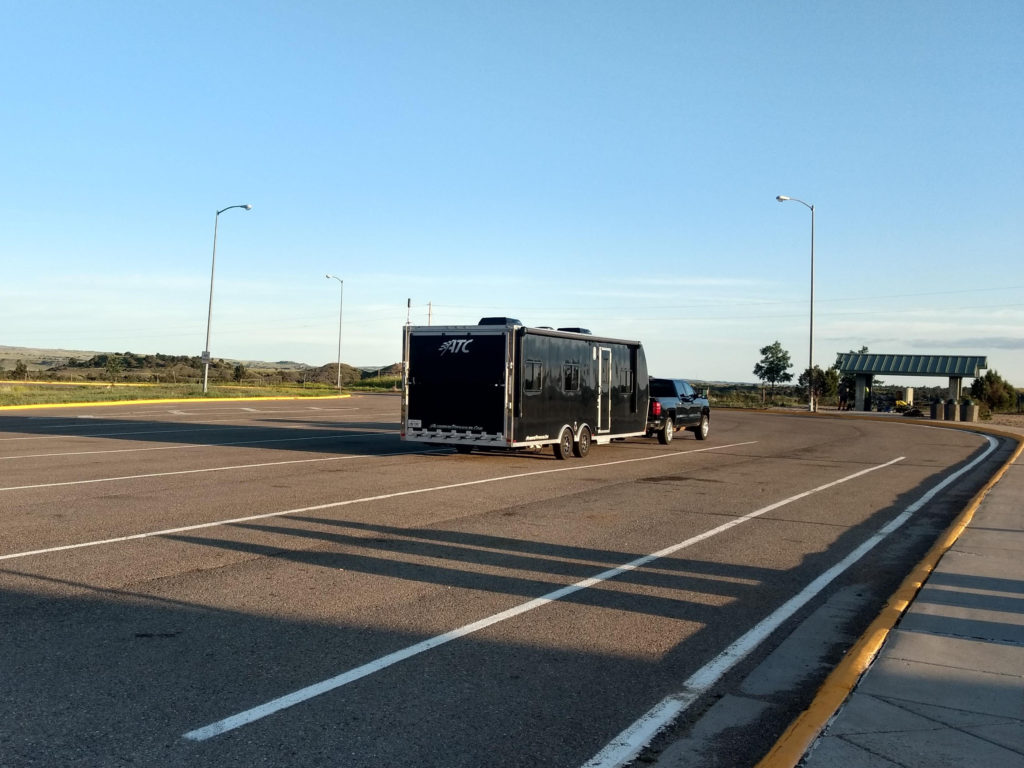 Montana Rest Area Rules
The Montana Department of Transportation has not adopted any rules with respect to use of its safety rest areas. Likewise, the State of Montana has not adopted any laws with respect rest areas either. There are no official maximum time limits. The State has no official policy on overnight parking. Camping is not even addressed.
Does this mean you can stay for as long as you want at a Montana rest area? Probably not. Montana Highway Patrol officers routinely monitor rest areas. If they notice you have remained stationary at a rest area for an unusual length of time, they will check on you.
The State of Montana, however, does define a "safety rest area" under Montana Revised Statute 75-15-103 (12) as follows…
"Safety rest area" means an area or site established and maintained within or adjacent to the right-of-way, by or under public supervision or control, for the convenience of the traveling public."
Note that the above definition doesn't offer guidance on what activities the public can do or not do at a rest area.
Is Overnight Parking Permitted at Montana Rest Areas?
Yes. Because Montana rest areas are open 24 hours a day, you can arrive during night time hours. You are allowed to stay there long enough to rest and relax, which might be until the following day. As long as your goal is to rest long enough to resume driving safely, it's highly unlikely law enforcement officers will bother you.
Can You Sleep Overnight at a Montana Rest Area?
Yes. You are permitted to sleep overnight in your vehicle while at a Montana Rest Area. The state has no rules against sleeping in your vehicle while parked at a Montana rest area. That's not to say that a law enforcement officer won't tap on your window. Your best bet is to not make any noise, stay inside your vehicle, and try not to attract attention.
Can You Camp at a Montana Rest Area?
Probably not, but it depends on how you define camping.
The State of Montana has no rules specifically prohibiting camping at their rest areas. That being said, none of their rest areas have camping sites. However, many of their rest areas have dump stations, picnic tables, and threaded water faucets for attaching hoses. Because the State has not defined a maximum stay limit, you could arguably park your vehicle, enjoy a picnic, stay overnight, dump your tanks and refill. If you consider that camping, then you could easily get away with it.
A law enforcement officer may knock on your window or door if he or she decides your vehicle has been parked too long at a rest area. They may also also inquire with you if they witness your camping equipment outside, or if you're having a party at night.
List of Montana Rest Areas
The Montana Department of Transportation publishes a list of its rest areas at the following webpage (click here)
More About Overnighting at Rest Areas & Truck Stops
Available at Amazon.com...
Note: the above list of books are not endorsed by Boondocker's Bible, but are recommended because they provide information relevant to this article. Boondocker's Bible will earn a commission on the sales of these books to help support our goal of providing free boondocking education to the public.