Free Camping at Virgin River Gorge, Arizona
Cedar Pocket Road is a tight gravel path that starts in the Virgin River Gorge of Arizona and runs north into the Beaver Dam Mountains Wilderness and then heads west to Route 91 just north of Littlefield, AZ. Here and there you'll find turnouts large enough for RV camping, and if you're lucky enough, you'll get a spot where you can enjoy some spectacular views of the Virgin River Gorge. Overall, it's a pretty place for boondocking that keeps you close to Mesquite, NV and St. George, UT.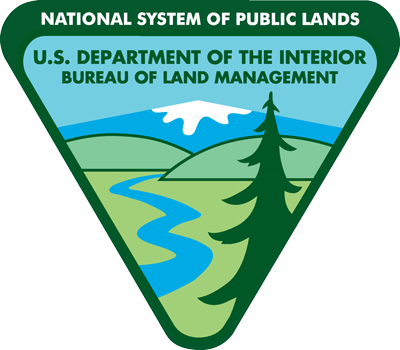 Authority
Bureau of Land Management, Arizona Strip Field Office
Arizona Strip Field Office:
Tel: (435) 688-3200
E-mail: ASFOWEB_AZ@blm.gov
Particulars
GPS: 36.9581, -113.8029
Reservations: first-come, first-served
Camping Fee: none
Permits Required: none
Maximum Stay: 14 days
Cedar Pocket Road, Arizona
Cedar Pocket Road cuts through the middle of Beaver Dam Mountains Wilderness Area, providing a vehicular thoroughfare connecting I-15 at the Virgin River Gorge and County Rd 91 just north of Littlefield, AZ. The road itself is technically not a part of the Wilderness Area, and thus is permissible to drive vehicles.
There are numerous places to camp along Cedar Pocket Road, however the popular area is closest to I-15, just a 1/10th of a mile up. There are enough sites here to accommodate four or five RVs. This area, however, is also frequented by cattle. Keep in mind that Arizona has a law prohibiting camping within 1/4 mile from water or a livestock watering container. Technically, it's illegal to camp here due to the watering containers, though you should be able to get by for a couple nights or three.
Otherwise, you can escape this limitation by just driving further up Cedar Pocket Road. However, the becomes more tight and bumpy. You'll want a higher clearance, four-wheel drive vehicle to get up there. We recommend traveling the other direction along Cedar Pocket Road, from Littlefield, AZ, to find more camping.
The Beaver Dam Mountains Wilderness Area lies on either side of Cedar Pocket Road. The Wilderness Area, by law, does not permit vehicles. It's hiking only. However, Cedar Pocket Road itself is not part of the Wilderness Area. As long as you keep your vehicle parked near the road, you're fine to camp.
Pros and Cons
Pros: Beautiful views of Virgin River Gorge, free to camp, excellent Verizon cell signal, 30 minutes from Mesquite, NV, very quiet at night, enough room for large RVs.
Cons: Uneven campsites requiring leveling blocks, some bumps and dips close to where the pavement turn into gravel road, cattle frequently visits here
Amenities
Cedar Pocket Road offers no amenities for campers. Virgin River Canyon Campground, right where Cedar Pocket Rd intersects with I-15, offers trash bins and pit toilets. They also offer water for paying campers.
The town of Mesquite is located 20 miles to the west along I-15, and offers full modern amenities.
Cellphone Signal Strength
Verizon 4G comes in excellent here. We routinely enjoyed 5/5 bars.
Insects, Pests, & Wildlife
There are a fair amount of gnats and mosquitoes here. You can still go out for hikes and not be bothered by them. If you were to sit in a chair by your RV, you'll eventually notice a few mosquitoes, but you can easily control them with any mosquito repellent.
Cattle frequently graze here.
Noise
Cedar Pocket Road is a favorite among of OHV riders and 4×4 enthusiasts. You will definitely see them go by. But, it's not that terribly frequent. For the most part, you'll enjoy quite a bit of peace.
Safe or Sketchy?
Camping here seems very safe. We never noticed any sketchy people. We camped here for six nights, and went into town a couple of times, leaving our trailer unattended without a problem.
How Crowded Is It?
It's not crowded at all. We camped there in April of 2019, and we would only see one other RV come in. However, because of OHV riders and other hikers passing by, it's not quite secluded camping. But, still very peaceful.