Free Camping in Victor, Idaho
Moose Creek Trailhead is often associated with Victor, Idaho and the greater Teton Valley. But, it's actually located about located 500 feet inside Wyoming. It has its own campground, with some sites located right on the border itself, at least 10 to 20 feet on either side. It's the starting point for one of several trails leading into Jedidiah Smith Wilderness. The campground is among one of several free campgrounds established by the Teton Basin Ranger District of Caribou-Targhee National Forest. Yet, they are often little-used, and known mostly to locals.
Moose Creek Trailhead Campground, Wyoming
The campground at Moose Creek Trailhead is accessed from State Highway 33, and turning right along Old Jackson Highway. Make a quick right again on E 10800 S, which changes names to Forest Road 276 once you enter Caribou-Targhee National Forest. Only a few hundred feet ahead, you'll see the signs warning of bears, along with the much smaller sign announcing your entry into Wyoming.
The first campsite is located on the other side of the bridge crossing over Moose Creek. It's on your left, and if you look close enough you'll spot the bear-proof food locker. This is one of just three official campsites here. All three have one of these lockers. The other two sites are located at the trailhead parking lot. All three sites are large enough to accommodate 40+ foot RVs.
But there are at least few other unofficial campsites here too, located along a spur road that follows the other side of Moose Creek, heading back into Idaho. These sites are small, just enough to fit cars and vans.
They're not kidding when they warn of bears. Bear scat can be seen everywhere. You can also see droppings from deer, elk, and moose. We actually saw moose while camped here.
Posted signs also state that there is a 5-day camping limit. However, like with most national forests, there is little to no rule enforcement. We were camped here for 11 days, with no one bothering us.
And it's not like there's a large demand for campsites here. Throughout the week, no one camps here. We only saw hikers driving their cars to the trailhead. During weekends, however, at least 1/4 of campsites remain unused, including one or two of the larger 40 footers.
Pros and Cons
Pros: Forested camping with beautiful views of mountain peaks, flowers, and Moose Creek. Close proximity to Victor (about 2 miles away). Wildlife viewing. Moose Creek Trail is located nearby, along with the lesser known Plummer Canyon Trail.
Cons: Weak Verizon 4G signal. Short maximum stay.
Amenities
Bear-proof food lockers. Otherwise, no other amenities, not even trash cans at the trailhead. Victor, ID is only a couple miles away with groceries, fuel, and dining.
Cellphone Signal Strength
You can pick up 1-2 bars of Verizon 4G signal on a clear day. If it's raining, you likely won't pick up any signal.
Insects, Pests, & Wildlife
There are flying insects around and a fair amount of mosquitoes. Signs of deer, elk, and moose are everywhere. There are bears in the area, but they don't seem to be a problem, and usually stay away from folks. Mice are also about, and we even trapped one in our trailer.
Noise
Very quiet here. Even during the weekend, it remains peaceful with other campers in the area. There is not necessarily much privacy here, however. There are some secluded campsites. further along Moose Creek, but for the most part, you will still encounter hikers, horseback riders, and explorers wandering nearby.
Safe or Sketchy?
It's pretty safe boondocking here. We often left our trailer unattended to go into town, or to go hiking, and never had a problem.
How Crowded Is It?
During the week there is no one else camping, though a fair number of cars still drive by to park at the trailhead. On the weekends, there are campers, but usually 1/4 of the campsites remain open.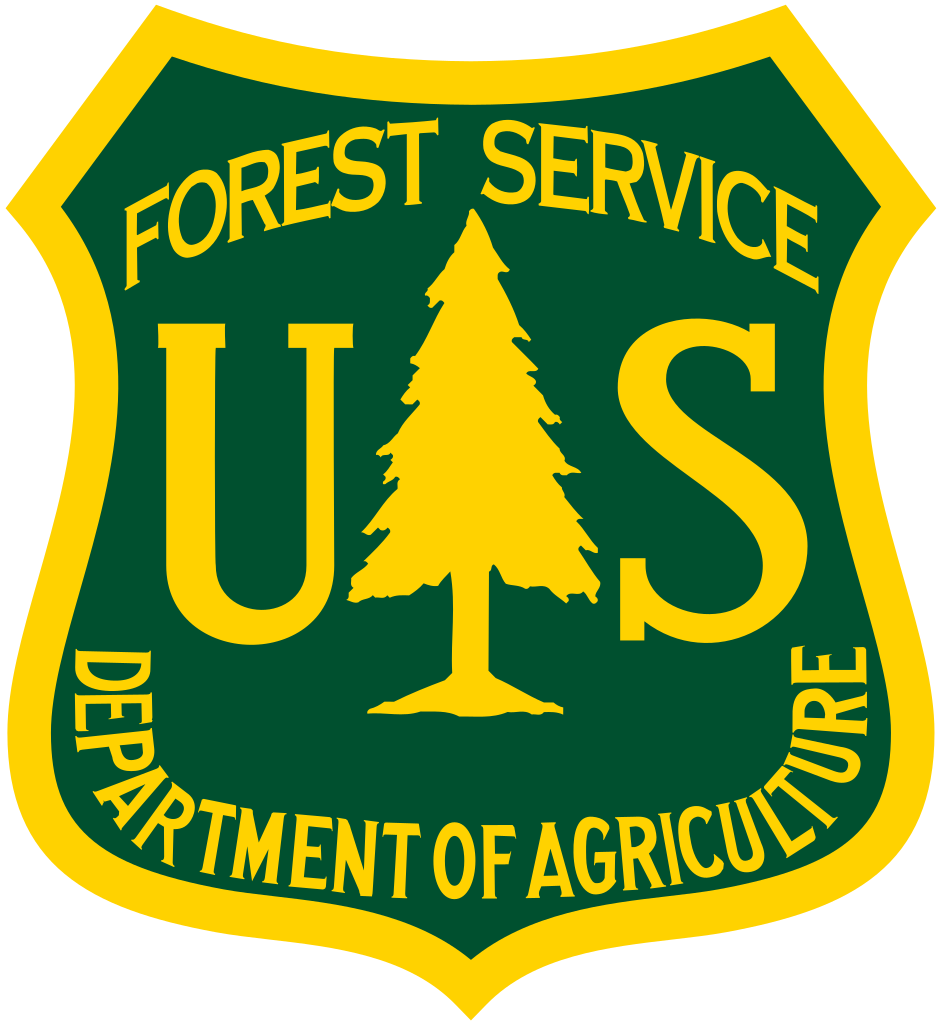 Authority
Caribou-Targhee National Forest
Teton Basin Ranger District
Teton Basin Ranger District:
Tel: (208) 354-2312