Free Camping in Las Vegas, Nevada
As the preeminent OHV riding area in Las Vegas, Nevada, Nellis Dunes Recreation Area offers a unique blend of OHV recreation and camping at just minutes away from casinos and restaurants of Sin City. For those of you wanting to find free camping by Las Vegas, this is it. Only ten miles from away from downtown, you're right there. In fact, the road that Nellis Dunes is located on is actually Las Vegas Blvd. You could drive it all the way through to the famous "Strip" and beyond.
Nellis Dunes Recreation Area, Las Vegas, Nevada
Locals have used the sand dunes north of Nellis Air Force Base for OHV recreation since the 1970s. But it wasn't until 2009 that the State of Nevada recognized its commercial potential as an OHV Recreation Area, and officially designated it as, "Nellis Dunes Recreation Area". Most of it is managed by the BLM, including the camping areas and the vast majority of its trails and dunes. A smaller portion of former BLM lands was conveyed to Clark County for future construction of a motorsports park.
Much of the camping and staging area lies at the intersection of State Highway 604 (Las Vegas Blvd) and Clark R. Petersen Rd. There is a Ritchie Bros. Auction Yard nearby. This area is also labeled on Google Maps as "Apex OHV Recreational Area". This area is all flat, level dirt and gravel. Free camping is allowed here. There are no posted signs indicating maximum length of stay, and the entire time we camped here, we saw no BLM officials.
During the week, it remains pretty quiet here. There are still a few other RVs boondocked here, and the occasional OHV rider goes by. But by the weekend, it turns completely busy. Trucks with toy haulers files into this area. OHV riders buzz by, and in the evenings, you can hear laughing and partying all night long.
If you're willing to tolerate the madness of Friday & Saturday night, folks will leave you alone. By Sunday afternoon, they all leave. The best area to camp for maximum peace and quiet is right along the fence line with Ritchie Bros. Auction Yard, furthest away from Las Vegas Blvd.
But this isn't the only place where you can camp. There are dozens more clearings right off of Las Vegas Blvd further south, all the way down towards Las Vegas Speedway.
Pros and Cons
Pros: Super-easy access, right off Interstate 15, plenty of room during the week, excellent Verizon 4G signal, completely free, no flying insects, rats or mice, close access to Las Vegas casinos
Cons: Very busy on weekends, some noise from the Interstate, lots of noise from OHV riders, some more noise from fighter jets flying from Nellis Air Force Base
Amenities
No amenities.
Cellphone Signal Strength
Verizon 4G comes in excellent here, between 4-5 bars. However, we noticed that the signal will completely drop out to nothing a few times a day for about 15-30 minutes. We believe it ha something to do with Nellis Air Force Base and their fighter jets.
RV Dump Station
The closest dump station with potable water is at the Love's Travel Stop about 5 miles to the east along I-15 (it's technically located inside their RV storage). There is also an RV dump station with potable water at the Sinclair Station by I-15 and Las Vegas Speedway, but access to the sewage drain is a little tricky with the gas pumps nearby.
Insects, Pests, & Wildlife
Almost no pests here. We found very few flying insects, saw no rats or mice scurrying about, no coyotes wandering, no raccoons.
Noise
On the weekends, it's very noisy with OHV riders everywhere. During the week, however, they go home.
Safe or Sketchy?
Camping here seems pretty safe. We camped here for a couple of weeks, and often went into town for dining and supplies, and never encountered a problem. All of the people here are other boondockers, and all seem to mind their own business.
Reservations
There's no reservations, there's not even first-come, first-serve. It's all dispersed camping, you're on your own.
Any Permits Needed?
Camping permits are not required.
How Crowded Is It?
On weekends, it's very crowded. During the week, however, the OHV crowds are nearly all gone. We still would not consider this a secluded campsite either way. During the week, the only campers here are just boondockers.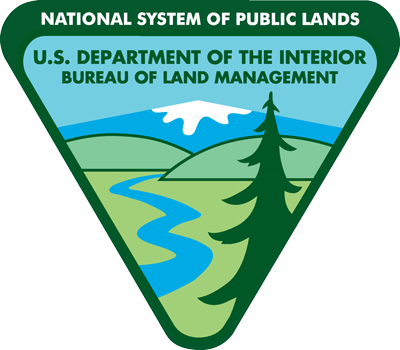 Authority
Bureau of Land Management
Las Vegas Field Office
Las Vegas Field Office:
Tel: (702) 515-5000
E-mail: lvfoweb@blm.gov