Colorado permits camping and other forms of recreation on a small portion of its State Trust Lands (STL).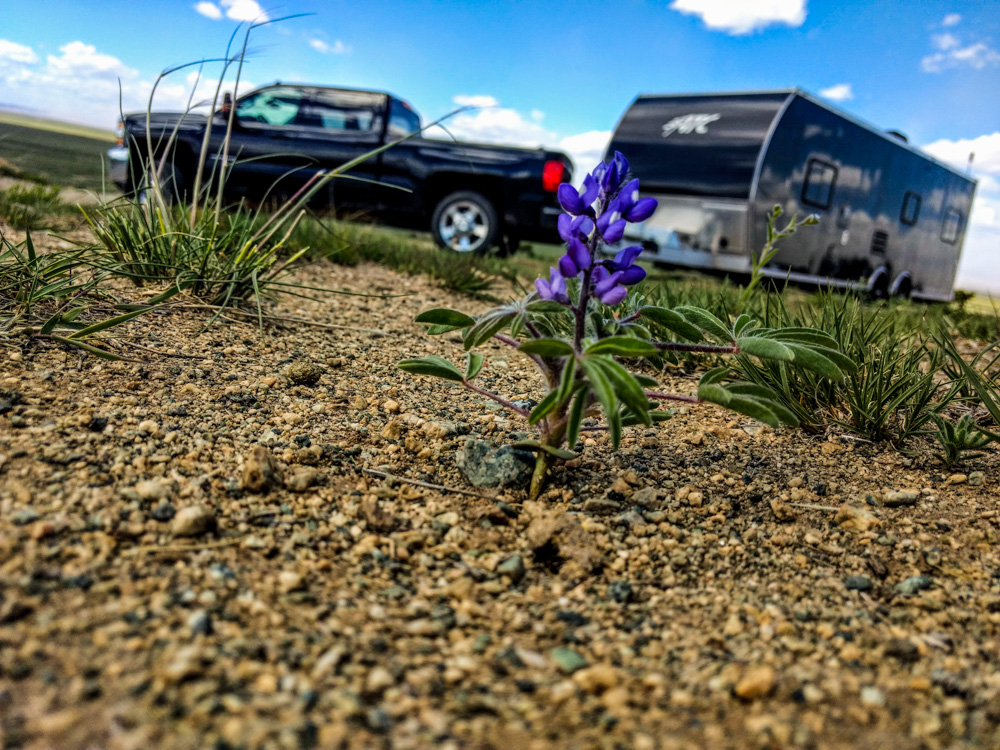 However, Colorado's State Land Board (SLB) does not directly manage these recreational uses. They instead partner with various other government agencies to create a "Public Access Program", where these other agencies regulate camping, hunting, fishing, and other activities.
Camping on Colorado State Trust Lands
Colorado controls more than 2.8 million acres of State Trust Land. Yet, only 38% of that land is leased for recreation…
770,000 acres is currently leased for public access
300,000 acres is currently leased by private entities, some of which may operate commercial recreational activities.
Camping is Only Permitted on Public Access Program Lands
The 770,000 acres listed above participates in the SLB's "Public Access Program". This program partners with other government agencies to develop and/or operate recreational activities, including camping. The bulk of these acres is partnered with the Colorado Parks & Wildlife through hundreds of "Sportsmens Accesses" and "Developed Campgrounds" located across the state. But, other partners include the Bureau of Land Management, State and various county agencies.
Where to Find Public Access Program Lands
The Colorado Department of Parks & Wildlife has a dedicated webpage on Public Access Program Lands (click here).
The Bureau of Land Management (BLM) manages a couple of recreation areas on behalf of the SLB…
Various county agencies act as partners in the Public Access Program, but much of the lands they manage are operated for day use only, namely hiking trails and bicycle paths.
Rules for Camping on Public Access Program Lands
Because all Public Access Program lands are managed by partnering agencies, the SLB creates different sets of recreation policies with each of its partners. In many cases, camping rules may vary from one campground to another, even if these campgrounds are all managed by the same partner.
Camping fees may apply in some areas, but not apply in others.
All federal, state, and local laws, however, still apply across all Colorado State Trust Land.
What is Colorado State Trust Land?
When Colorado was admitted into the Union in 1876, it was granted ownership of 3,686,000 acres of land previously owned by the federal government. This land was to be used by the new state to help create revenue and pay for publicly-owned institutions like schools, hospitals, and prisons. The State Trust Land program that Colorado created targeted schools as its primary beneficiary. The bulk of revenue the state generates from its State Trust Lands comes from agricultural leases.
Over the state's history, some of its trust lands were sold off for quick cash. Today, only 2.8 million of the original 3.6 million remains as trust land.
More About Camping on State Trust Lands
More About Boondocking in Colorado