Yes, you can drive UTVs on forest service roads, but it depends on your UTV being able to meet state's requirements as being street-legal, and/or depending on which specific road. The same would apply to ATVs, motorcycles, dirt bikes, side-by-sides, and just about any off-highway vehicle (OHV).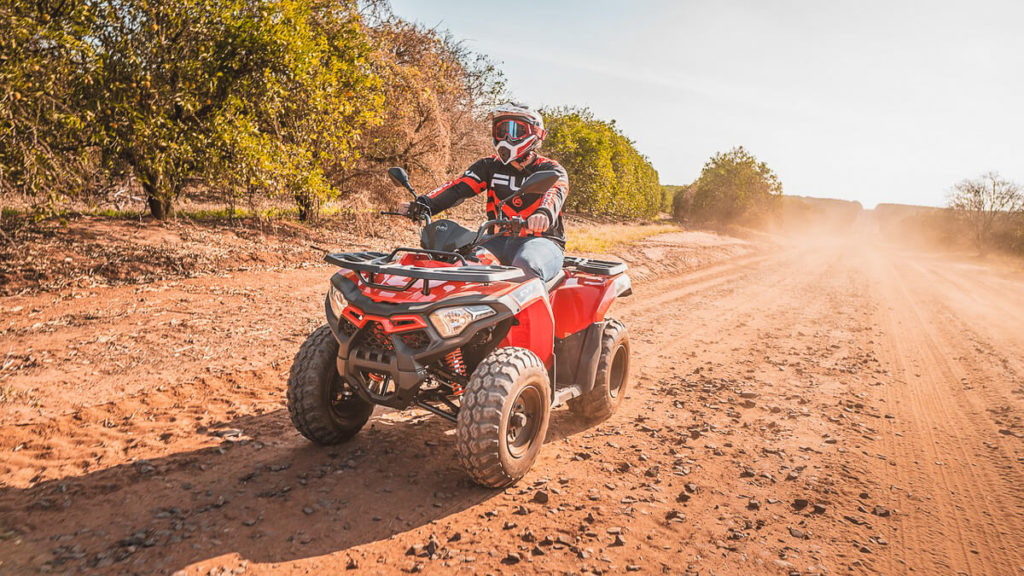 Can You Drive UTVs on Forest Service Roads?
As long as your UTV or OHV meets the state's criteria as "street legal", then you can legally drive it on any open forest road. If your vehicle is not street legal, it will be limited to a set of smaller roads that have been approved for non-street legal use.
Read our other article, "Can You Drive on Forest Service Roads?"
Each Forest and Grassland Has Three Types of Roads
Forest roads open to street-legal vehicles only
Forest roads open to all vehicles, including non-street legal.
Highways and county roads.
You can find out which road is open to street-legal only, and which are open to all, by looking at a "Motor Vehicle Use Map" (MVUM). An MVUM is a forest's official road map. See, "What a Motor Vehicle Use Map Looks Like" below.
Understanding the Forest Service's Way of Classifying Vehicles
The U.S. Forest Service classifies vehicles as being either "highway legal" or "non-highway legal".
They prefer to say, "highway legal" as opposed to "street legal" because the word "street" can be more ambiguous from a legal perspective, particularly with respect to pavement, gravel, dirt, trails, etc.
Every vehicle is an OHV as far as the U.S. Forest Service is concerned. That includes cars, trucks, vans, RVs, street bikes, anything. As long as it is capable to driving over land, it is considered be an off-highway vehicle. The Forest Service could even argue that a motorized wheelchair is an OHV.
OHV travel is referred to as "cross-country travel" by the Forest Service. It specifically means driving off of a road or trail, and moving across natural habitat.
That being said, all vehicles are subject to the U.S. Forest Service's laws and rules addressing OHV use.
What a Motor Vehicle Use Map Looks Like
Each forest and grassland prepares its own Motor Vehicle Use Map. They all have a similiar look and usability…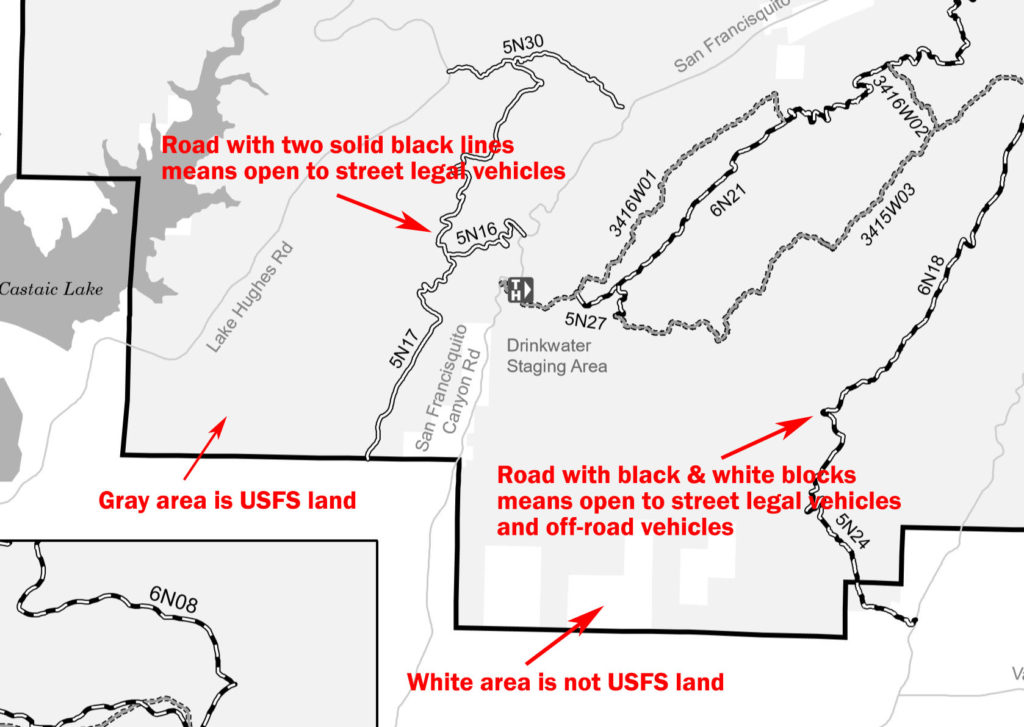 Where to Find Motor Vehicle Use Maps
How Do Forest Rangers Determine if Your UTV is Street Legal?
They determine this by checking for motor vehicle registration, making sure it's current. If you don't have your registration on you, they will check for license plate (tags), current stickers, along with doing a walk-around to see if you have working headlight, taillight, turn signals, horn, and anything else that is required by state law.
If your UTV is not street legal, but you are still driving on a forest road marked for "all vehicles", then they will check for an OHV sticker, a flag, or anything else that forest requires for OHVs.