What are the full South Dakota rest area rules? Can you park overnight at South Dakota rest areas? How long can you stay at South Dakota rest areas?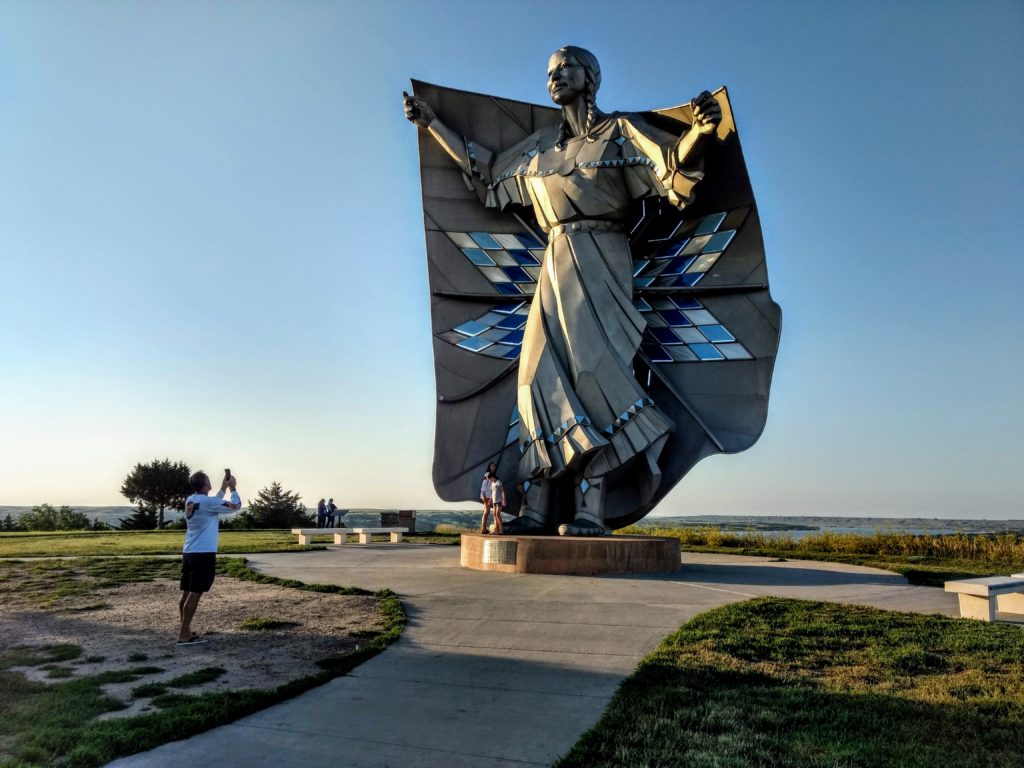 Overnight Parking at South Dakota Rest Areas
South Dakota's State Code makes it illegal to camp at South Dakota rest areas…
§31-7-15. Camping prohibited at rest areas on interstate system–Petty offense.
"No person may camp at any rest area established by the department within and adjacent to the national system of interstate highways in South Dakota. A violation of this section is a petty offense."
South Dakota state law defines camping as follows…
§31-7-16. Activities constituting unlawful camping.
"For the purposes of § 31-7-15, camping is defined as temporary lodging out–of–doors and presupposes the occupancy of a shelter, including any vehicle, designed or used for such purposes. A camper is defined as an occupant of any such shelter."
How Long Can You Park at South Dakota Rest Areas?
You may park for as long as three (3) hours. Commercial vehicles may park for as long as ten (10) hours…
§31-7-17. Temporary rest stops permitted–Time limit.
"No person temporarily resting in any vehicle is in violation of the provisions of §31-7-15. For purposes of this section, temporarily resting means stopping, parking, or otherwise keeping or occupying any vehicle in a rest area, or any portion thereof not officially designated for camping, for not more than three consecutive hours or, if the driver of a commercial motor vehicle subject to the provisions of 49 C.F.R. Part 395, as of January 1, 2009, for not more than ten consecutive hours."
What Are the Penalties for Staying Too Long at a Rest Area?
The State of South Dakota does not specifically define a dollar amount or other penalty, but it does spell out its authority to levy a fine…
§31-7-18. Additional fine for unlawful camping–Cost of repairs.
"Any person violating the provisions of § 31-7-15, in addition to the penalty provided by § 22-6-7, may be fined an amount as determined by the court which may be necessary to reimburse the department for the expense of repairing any damage to such rest area resulting from such violation."
More About South Dakota Rest Areas
More About Boondocking in South Dakota
More About Overnighting at Rest Areas & Truck Stops
Available at Amazon.com...
Note: the above list of books are not endorsed by Boondocker's Bible, but are recommended because they provide information relevant to this article. Boondocker's Bible will earn a commission on the sales of these books to help support our goal of providing free boondocking education to the public.