Free Camping on Sun River, Montana
Lowry Bridge crosses over Sun River about 30 minutes west of Great Falls, MT. The Bureau of Land Management (BLM) set up a small campground here where folks can dip their feet in the river, launch their boats, and cast a fishing line. Plenty of shade comes from the bridge itself along with dozens of tall Russian Olive Trees and Cottonwoods. You can set up lounge chairs along the water's edge, sip an iced coffee, and enjoy a good book. There are five campsites here available on a first come first served basis with fire rings and picnic tables. One vault toilet is available at the site along with a bear-proof food locker.
Lowry Bridge, Sun River, Montana, Camping
Sun River drains from the Sawtooth Range of mountains in Montana and flows east towards Great Falls. It roughly parallels State Highways 21 and 200, meandering past small hamlets with vintage gas stations and burger shacks of a bygone era. About a mile from the town of Simms, the river flows underneath an old bridge along Lowry Road.
Started construction in 1916, Lowry Bridge was commissioned by Cascade County officials to provide a thoroughfare connecting communities on both sides of the Sun River.
The bridge itself has only a 20,000 lbs limit. If your RV or (truck & trailer combo) is over that limit, it's best not to cross the bridge. The campground itself is located on the north side of the Sun River, and there are alternate routes.
While the Lowry Bridge campground is small, it's not crowded. Very few people come here, even during the Summer. We arrived here on July 2, 2019 (a Tuesday), and found no one here. During the weekend, we saw a couple of pickup trucks off-loading boats. Otherwise, it remains pretty empty camping for the night.
Temperatures here will get into the 80s and 90s during the summer, though a cool breeze off the river and mountains will help. There are a couple of campsites with good shade from the mid-day sun.
Access into the campground can be tight for longer trailers and rigs. At the entrance there are two iron fence posts that could make the 90 degree turn difficult for those pulling long trailers. I was able to tow my 28 foot bumper-pull through it without scraping the posts. Otherwise, the road is hard packed dirt & gravel.
Signs posted here limit camping to just 3 days. However, we saw no BLM officials patrolling this area. You could stay here much longer and get away with it. The limit is probably there to help control bears from wandering into camp.
Pros and Cons
Pros: idyllic camping with shade trees and the sound of rushing water. Not crowded at all. Level campsites. Plenty of peace and solitude.
Cons: Access into the campground could be tricky for longer rigs. No Verizon 4G data, and only 1-2 bars of Verizon voice. Very little stores nearby for supplies. Short 3-day camping limit.
Amenities
Picnic tables, fire rings, pit toilet, and bear-proof food locker. The nearest dump station with potable water is all the way in Great Falls, at the Flying J/Town Pump on 31st St. SW (free).
Cellphone Signal Strength
Verizon 4G/3G data (Internet access) is non-existent here. You can only get 1-2 bars of Verizon voice.
Insects, Pests, & Wildlife
A fair amount of flying insects and mosquitoes. No signs of coyotes, raccoons, mice, or rats.
Despite the bear-proof food locker, along with signs warning of bears, we saw no bears. This is not Grizzly country, however. If you were to see bears while camping, they'd be the smaller black bear.
Noise
Very peaceful during the week. Even the weekend remains quiet. You'll still see the occasional pickup truck towing a boat trailer, but very few people camp here. It's a secluded campsite, mostly because it's rarely used.
Safe or Sketchy?
It's very safe boondocking here. We camped here for a week. A few times we were able to leave our trailer unattended while driving into Great Falls for supplies, and experienced no problems.
How Crowded Is It?
Not crowded at all. Even if you arrived here on a Friday or Saturday, you will still find available camp space. You might still want to arrive here between Monday and Thursday, just to ensure availability of the most-shaded campsites.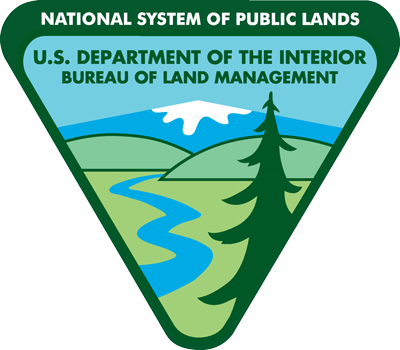 Authority
Bureau of Land Management
Central Montana District Office
Central Montana District Office:
Tel: (406) 538-1900
E-mail: BLM_MT_Central_DO@blm.gov
Montana Boondocking Sites