Free Camping in Inyo National Forest
Owens River Road is just one of hundreds of forest roads that take you deep into the Inyo National Forest of California. This forest is one of the most serene national forests in the United States, with its vast acreage and tall old growth pines that can conceal your existence and keep you hidden from view. It's no wonder so many boondockers flock to Inyo National Forest every summer to escape the heat and the crowds. It remains one of our most favorite places for boondocking.
Owens River Road, Inyo National Forest, California
Owens River Road starts from US-395 at a tiny hamlet called "Crestview". Crestview is so small, it's not anything at all. All that's there is a CalTrans Maintenance station and a house for the crews.
Otherwise, the road is more known for leading folks out to Big Springs Campground. But don't drive out to the campground. You'll find dozens and dozens of free boondocking sites located along smaller forest roads branching off of Owens River Road. Most of these sites take you deep into the woods, but will keep you on hard packed dirt roads. You'll find spacious sites far from other campers.
Elevation here runs between 8,000 to 9,000 feet depending on the exact location where you want to set up. Even while Summer temperatures get into the 100s down in the Owens Valley, it remains a cool upper-60s, low-70s up here. That's not just because of the elevation. It's also due to the tall, old growth pines that canopy shade over your campsite.
Inyo National Forest currently offers a maximum 14-days stay per site, but 28 days overall per year.
The closest amenities are found in the town of Mammoth Lakes, about 13 miles to the south.
As for what to do while camping there… Definitely make the drive up to Mono Lake for the afternoon and then plan a hike up Obsidian Dome to rockhound for some black glassy rocks.
Pros and Cons
Pros: Peace and quiet, a rich scent of fresh pine, sounds of song birds  and howling coyotes. It's totally free to camp here, you get a 14-day stay, cool weather in the summer, close proximity to Mammoth Lakes. Plenty of wood and pine cones laying around for campfires.
Cons: Verizon cell signal is weak in many places, may be difficult to get sun for your solar panels.
Amenities
Dispersed camping throughout Inyo National Forest offers no amenities. There are several developed campgrounds that offer trash bins and pit toilets.
The town of Mammoth Lakes is located 13 miles to the south, and offers full modern amenities. The town of Lee Vining is 19 miles to the north, and offers basic amenities.
Cellphone Signal Strength
Verizon 4G comes in weak here. We routinely got 2/5 bars. The thick forest pines tend to muffle the signal here. We did find other dispersed campsites that seemed to get 3/5 bars, but they were located closer to US-395.
Insects, Pests, & Wildlife
Seemingly very little in the way of gnats, flies, and mosquitoes. During the summer it gets quite dry up here, and tends to prohibit mosquitoes from establishing a foothold. It's best to bring mosquito repellent anyhow, just in case.
Raccoons, squirrels, chipmunks, rats, mice, and other vermin are abound here. We never found any mice in our trailer however. We also heard coyotes just about every night. Most certainly black bear in the area, we just never saw one.
Noise
Dispersed campsites along Owens River Road are offer a lot of peace and quiet. The further you get from US-395, the better obviously. There are other campers that go by in search of campsites, and there are hikers that wander along. Otherwise, it remains super quiet here.
Safe or Sketchy?
Camping here seems very safe. We never noticed any sketchy people. We camped here for four nights, and left our trailer a few times to go out on hikes. We never encountered a problem.
How Crowded Is It?
It's not too bad. We did see other campers in the area, but everyone seemed to be spread out pretty well. If you hike out a ways, you will see them around. Yet, there are lots of campsites, and even during the Summer, there were plenty to go around. You can still find a lot of secluded camping here.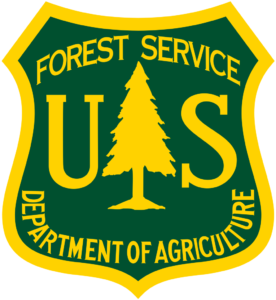 Authority
U.S. Forest Service
Mono Lake Ranger District
Mono Lake Ranger District:
Tel: (760) 647-3044
California Boondocking Sites