Yes, generally speaking, dispersed camping is legal in national parks, but it depends on which park. Many national parks allow "backcountry camping" which is primarily tent camping, but only in specific areas of the park. Many others simply don't allow it at all. The National Park Service allows dispersed camping in many "National Recreation Areas". The only way to know for sure is to walk into a park visitor center, and ask.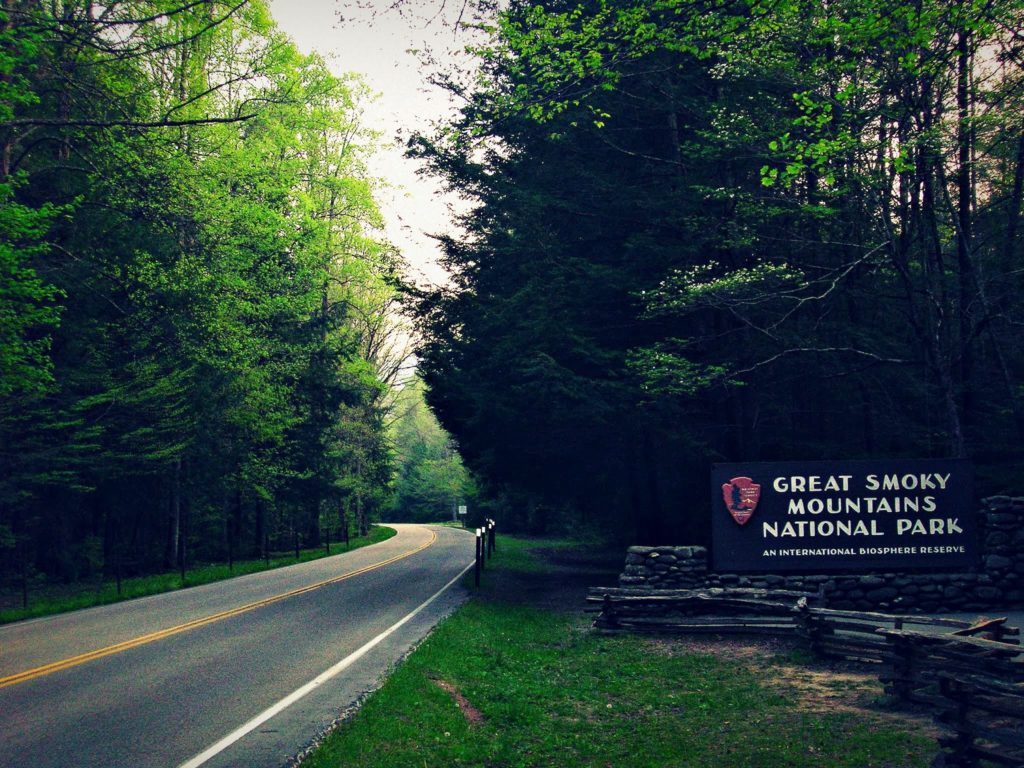 Is Dispersed Camping Legal in National Parks?
First of all, the National Park Service uses the term, "backcountry camping" instead of dispersed camping for a very specific reason. They don't want you camping anywhere in a national park. The reason why is because so many visitors come to a national park to enjoy the beauty of Nature and to get gorgeous photos of the landscape. The NPS does not want that landscape filled with multicolored dots of tents and campers.
If a park allows backcountry camping, it will be far away from the most popular areas of the park, where people can't see you. Many national parks have specific areas set aside for backcountry camping, while others have created marked campsites. Otherwise, you can't just camp anywhere you want in a national park.
However, yes, dispersed camping, boondocking, free camping, is generally permitted in most national parks, as long as you understand the following…
Almost All Backcountry Camping is Tent Only
Almost all national parks that allow backcountry camping will restrict you to tents only. RVs, vans, cars, motorcycles are almost never allowed. You will be allowed to park your vehicle at an established parking lot, but you will have to hike your camping gear for several miles where you won't spoil everyone else's view.
Backcountry Camping Requires a Permit
All national parks that allow backcountry camping will require you to first obtain a permit. You get this permit at a park visitor center. The permit is usually good for 14 days, and generally cost between $10.00 to $40.00.
You Cannot Spend Your Entire 14 Days in the Same Spot
National Parks will instruct that they want you to keep moving on, and not remain in the same place the entire 14 days. They will allow you to camp in the same place for a few nights, if you're using that place as a "home base" to explore several different areas. But generally, the park rangers are pretty diligent at checking up on you to make sure you're hiking through the park, and not just "living" there for a couple of weeks.
The National Park Service Also Operates National Recreation Areas
National Recreation Areas differ from National Parks in that the intent is to offer a multitude of recreation options, whereas National Parks put more emphasis on preserving Nature. NRAs tend to support dispersed camping for RVs and other vehicles, though will often restrict them to specific areas.
Dispersed Camping Often Exists Just Outside the Boundaries
Most national parks are surrounded by a buffer of federally-owned lands managed by either the BLM or U.S. Forest Service. These lands are open for dispersed camping. Often times, when people say they boondock in national parks, they are generally referring to these peripheral areas. Many national parks will refer people to these areas when their developed campgrounds are full.