No, you do not have to be a veteran to camp at an Army Corps of Engineers campground. In fact, these campgrounds are not even located on military bases. They are open to everyone. Most campgrounds will require reservations through Recreation.gov, but there are many free campgrounds, including areas designated as dispersed camping.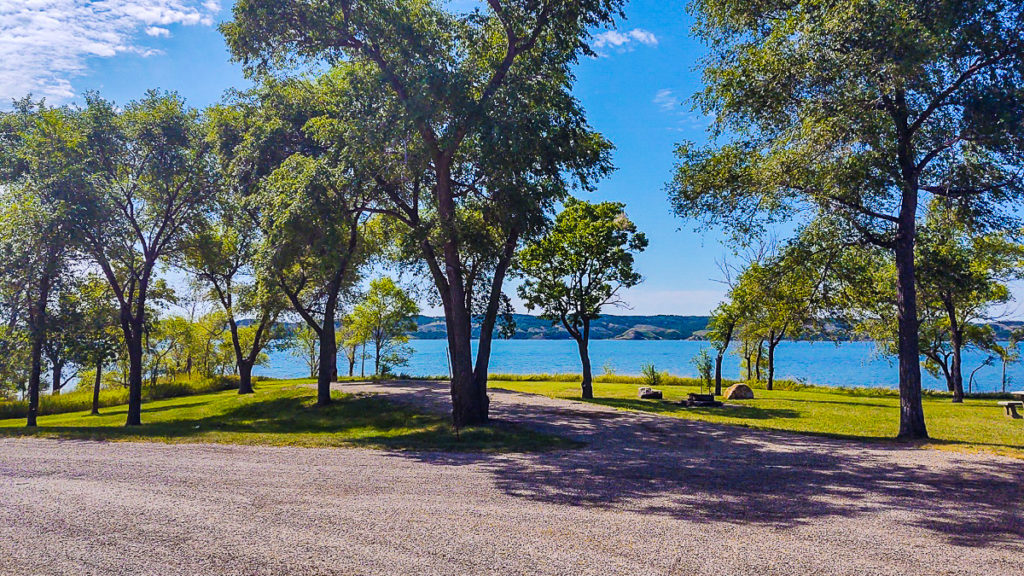 Do You Have to be a Veteran to Camp at an Army Corps of Engineers Campground?
All Army Corps of Engineers (ACOE) campgrounds are located along reservoirs created by dams built by the Corps. They use the term, "project" to refer to the entire dam and reservoir, including the surrounding infrastructure and recreation areas.
You do not have to be a veteran to camp at an ACOE campground. Most of these campgrounds will require reservations through Recreation.gov. Most of these campgrounds will cost you anywhere from $10.00 a night up to $50.00 a night.
However, most ACOE projects also include a free campgrounds developed with spaces, picnic tables and restrooms. They will often include designated dispersed camping areas too.
The ACOE also leases out parcels of land to state, county, and private operators who have campgrounds of their own. Reservations and fees are handled by these operators.
Where Do I Find a List of All ACOE Campgrounds?
The best resource thus far for finding a list of all ACOE campgrounds are in a handful of books dedicated to this subject…
RV Camping in Corps of Engineers Parks, Roundabout Publications, 2019 (See it on Amazon)
Corps of Engineers Camping, Ultimate Campgrounds, 2022 (See it on Amazon)
The ACOE does operate a website (visit the website here) that contains listings of all campgrounds and recreation areas at each project. However, this website is not intuitive at all, making it difficult to find what you're looking for.
Do Veterans Get Discounts at ACOE Campgrounds?
Yes they do! In fact, camping is free for veterans. However, in order to get the discount you have to first obtain the "Interagency Military Pass" (read more about it here). This is a free pass for active military and veterans. Once you have this pass, you can book campsites at the ACOE for free, as well as at National Parks, National Forests, BLM, National Wildlife Refuges, and Bureau of Reclamation.
Most ACOE Campgrounds Offer Free Dump Stations
Even if you're not camping on ACOE lands, you can still use their dump stations. Most ACOE campgrounds have dump stations with potable water. Historically, these campgrounds have charged RVers anywhere from $5.00 to $10.00 to dump and refill. However, we've found that in the past couple of years, these campgrounds no longer staff their entrances and now allow everyone to drive in and use their dump stations for free.
Read More About ACOE Campgrounds
More About Army Corps of Engineers Camping
Available at Amazon.com...
The U.S. Army Corps of Engineers is one of the nation's leading federal providers of outdoor recreation with more than 400 lake and river projects. This book will guide you to 942 camping areas available from the U.S. Army Corps of Engineers projects in 35 states.
Note: the above book is not endorsed by Boondocker's Bible, but is recommended because it provides information relevant to this article. Boondocker's Bible will earn a commission on the sale of this book to help support our goal of providing free boondocking education to the public.