You can boondock just about anywhere in Grand Canyon National Park, as long as you have obtained a "backcountry camping permit". Unfortunately, backcountry camping is largely restricted to hikers who carry their camping gear deep into the Park. It's not intended for campers with vehicles.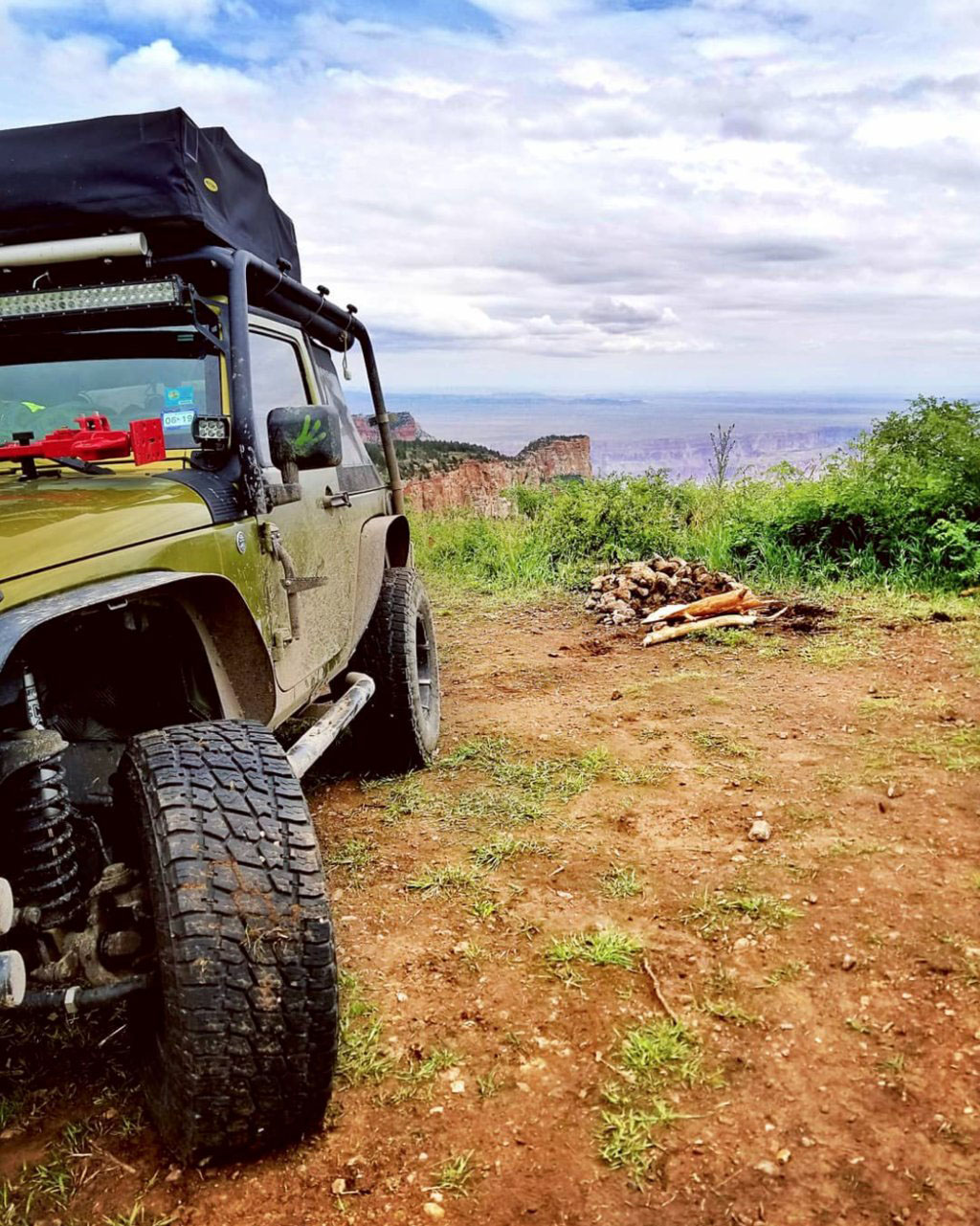 Where Can You Camp for Free in the Grand Canyon?
Backcountry camping inside Grand Canyon National Park is still not free. Obtaining a permit will cost $10.00 per person, and is generally good for up to a year. However, if you plan to camp in any of the Park's backcountry campgrounds, you're limited to two (2) nights during peak season, and four (4) nights during off-peak. If you camp outside of a campground, there is no limit of stay.
Backcountry camping permits at Grand Canyon National Park are not easy to obtain. There is a long waiting list to get one. For more information about getting a permit, visit the Park's webpage… https://www.nps.gov/grca/planyourvisit/backcountry-permit.htm
Camping Down Below the Canyon
The National Park Service has adopted numerous rules when camping, hiking, or rafting down inside the Grand Canyon itself. You will still need a backcountry permit to camp down here. Refer to NPS Special Regulation, "§ 7.4 Grand Canyon National Park".
There is No Other Free Camping Inside Grand Canyon National Park
Grand Canyon National Park offers no free camping inside Park boundaries. There are several free camping opportunities just outside Park boundaries, skip to the next section below.
The cheapest camping inside Park boundaries, with an RV, van, pickup truck, or car, is at Desert View Campground, located along South Rim, at the Park's east entrance. It's a "first-come, first-served" campground, with no RV hookups, and will cost $12.00 per night, paid at a pay-station at the campground. It's a very busy campground and is very difficult to get a site. Moreover, the sites are small, capable of accommodating a vehicle no longer than 30 feet.
Mather Campground at the South Rim and North Rim Campground each cost $18.00 to $25.00 per night. These campgrounds do not have RV hookups either.
There is an RV Park inside the Park boundaries, close to Mather Campground, called, Grand Canyon Lodge Trailer Village.
Free Camping Can Be Found Just Outside the Park Boundaries
The best free camping sites located near Grand Canyon National Park can be found just outside Park boundaries, inside Kaibab National Forest. Here are some recommended sites…
Rules For Boondocking Inside Kaibab National Forest
There is a maximum stay of 14 days in any 30 day period. After exhausting your 14 days, you cannot camp anywhere in Kaibab National Forest until 30 more days have elapsed.
You cannot camp within one (1) mile of a developed campground.
You cannot camp within 1/4 mile of a body of water, or man-made watering container. This is a statewide law, see "Arizona Revised Statute § 17-308 Unlawful camping".
For more rules, download, "Kaibab National Forest, Dispersed Camping Guide".
More About Boondocking in Arizona