Yes, Canadians can purchase an LTVA permit. The Bureau of Land Management allows any visitor to purchase a permit at any of their Long Term Visitor Areas (LTVA), regardless of US citizenship. Many Canadians return each year to LTVAs and stay for several months at a time.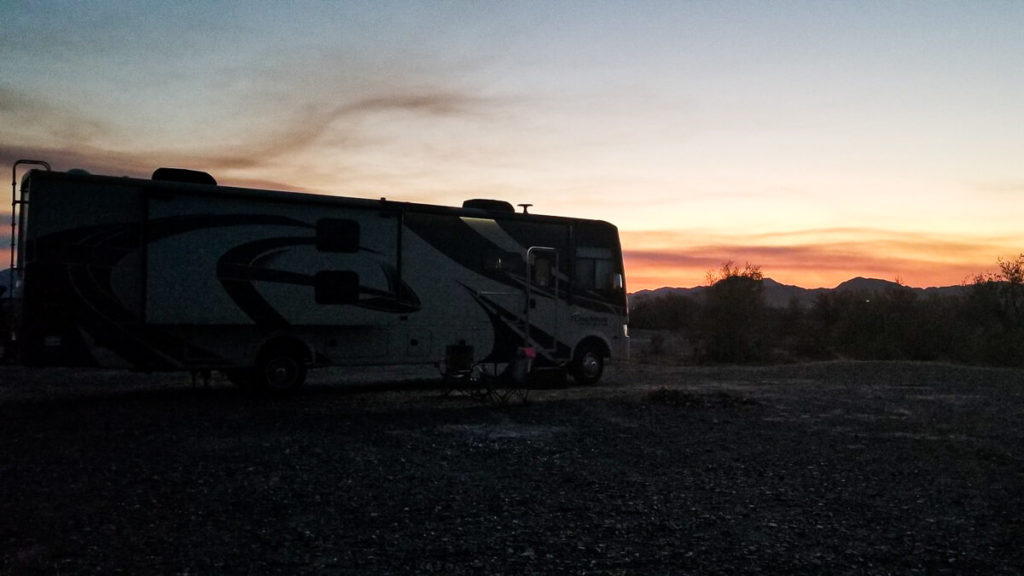 Can Canadians Purchase an LTVA Permit?
The Bureau of Land Management (BLM) allows all visitors to stay at a Long Term Visitor Area (LTVA) whether they are US citizens or not. In fact, every year, dozens of Canadian campers purchase permits at LTVAs throughout California and Arizona.
To best of our knowledge, no one has ever arrived at an LTVA and been questioned by the camp host of their citizenship status.
LTVAs Do Have Other Requirements
The only reason in which you could be denied entry into an LTVA is if your vehicle is not "self-contained". The BLM defines this as a vehicle that has a sewage holding tank of at least 10-gallons in capacity, and is permanently attached to the vehicle…
b. Self-contained camping units must have a permanent affixed waste water holding tank of 10-gallon minimum capacity. BLM does not consider port-a-potty systems, systems that utilize portable holding tanks, or permanent holding tanks of less than 10-gallon capacity, to be self-contained.

Long Term Visit Areas, Supplementary Rules
If your vehicle is not self-contained, you could still stay at an LTVA, as long as you remain within 100 feet of a restroom facility. So far, the only LTVAs with restroom facilities are Mule Mountain, Imperial Dam, and La Posa.
For Further Reading