Yes, nearly all BLM land is free to camp on. The only places that cost money are "developed recreation areas", and even most of these are free. There are also "Long Term Visitor Areas" which costs money during one part of the year, and is free during the other.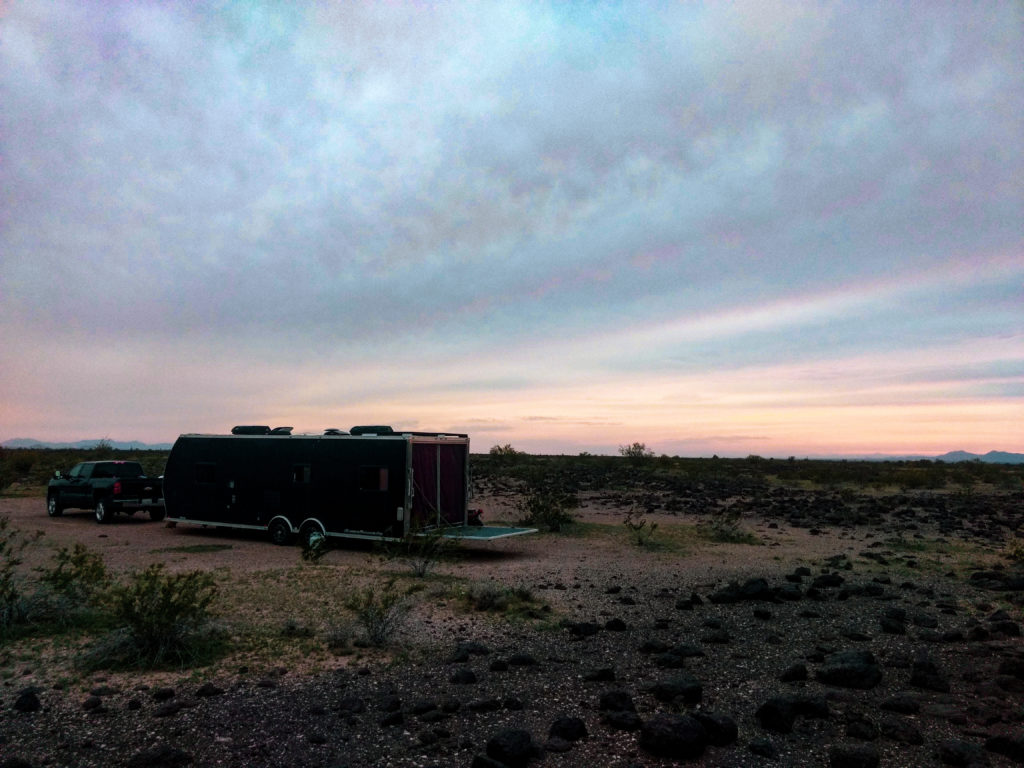 Is BLM Land Free to Camp On?
The BLM does not charge any fees to camp on its lands with the exception of developed campgrounds. About half of their developed campgrounds are still free, however.
As much as 90% of BLM managed lands are open for dispersed camping. The remaining 10% will still allow camping but with some kind of limitation. But even with these limitations, there are no per-night fees.
Camping on BLM Public Lands
"Public Land" is a designation the BLM uses to identify lands not designated as Conservation Land, Developed Recreation Area, or is not leased to another organization.
All Public Lands are open for camping and will not cost you anything. Public Land is what most boondockers refer to when they discuss BLM camping.
Camping on BLM Conservation Lands
Conservation Lands is a general term the BLM uses describe lands they are actively preserving to some lesser or greater extent. They have different categories of Conservation Lands…
Wilderness Areas – These areas are open for camping and won't cost you anything. However, vehicles are not allowed to drive in these areas, even if there is a road. You will have to hike your camping equipment in. All Wilderness Areas can be approached by an access road and will have a trailhead to park at. Both this road and trailhead will be outside of the Wilderness boundary. There are other cases where a Wilderness will be split into two parts, with narrow strip of Public Land separating them. This Land will often have a public road that you can drive on, and even camp on as long as you don't block the flow of traffic.
Wilderness Study Areas – These are areas being proposed for Wilderness designation but where Congress has yet to make the designation official. They have the same camping and vehicle restrictions as Wilderness Areas.
Wildlife Management Areas – These areas for open for dispersed camping and won't cost you anything. Camping and vehicles are dependent on the area. WMAs are established for specific animals based on their numbers or destruction of habitat. Generally, most WMAs follow the same rules for camping and vehicles as BLM's Public Lands, as long as you're not hunting or driving your vehicle away from roads.
National Monuments – The BLM manages several national monuments, including Canyons of the Ancients National Monument in Colorado, Grand Staircase Escalante National Monument in Utah, and Mojave Trails National Monument in California, just to name a few. These areas are open for camping and do not normally charge a fee. Some national monuments may have enacted certain rules for dispersed camping. You should contact its visitor center to find out what they are.
Wild and Scenic Rivers – This is an official designation the BLM uses for portions of rivers offering spectacular scenic views. These are open for camping and won't cost you anything. Because much of this area is river and beach, it's difficult to get an RV or vehicle in these places, unless you can find a public road in.
Areas of Critical Environmental Concern – This is another official BLM designation, but for areas where wildlife, plants, or other natural features are considered to be so fragile or under great threat of destruction, that numerous limitations have been put in place. Camping may or may not be restricted depending on the area. You'll have to contact the BLM field office in charge of that area to find out.
Developed Recreation Areas
This is a term the BLM uses to refer to any area where they've some improvement to. Usually, it is as simple as putting up a kiosk. Others may go on to include restrooms, paved campgrounds, wildlife viewing decks, fire rings, picnic tables, etc. Some Developed Recreation Areas are for day-use only.
Those areas that allow camping may or may not charge per-night fees. All BLM campgrounds that charge a fee appear to be "first-come, first-serve", and do not accept reservations.
Leased Lands
The BLM leases out large tracts of land to businesses and other organizations for a variety of purposes, including drilling, logging, mining, and archaeological studies. Camping is not allowed on these lands. However, it can be difficult to determine if you're camping on leased land. There are usually no fences nor gates. If you see a lot of large trucks going back and forth where you are camped, it may be worth a call to the local BLM field office, to find out if camping is permitted where you are.
More Reading About Free BLM Camping