Free Camping by Zion National Park
Sheep Bridge Road cuts through the middle of Hurricane Cliffs Recreation Area, a red-rock canvass of cliffs, canyons, and trails that acts as an appetizer to the much heralded Zion National Park just a few miles away. Managed by the Bureau of Land Management, through its St. George Field Office, Sheep Bridge Road presents 48 official campsites, each marked by a post, and each offering a fire ring. Technically, camping is allowed only in these marked sites, though it becomes apparent that many more RVers elect to pitch camp in non-marked sites, without consequence.
Sheep Bridge Road, Hurricane Cliffs, Utah
Probably one of the busiest and difficult places to find available boondocking at, Sheep Bridge Road acts as free camping for RVers looking to spend a weekend at Zion National Park. Each of the 48 marked campsites offers beautiful vistas of red rock cliffs along with easy access to several canyon trails.
Even though signs posted at each end of Sheep Bridge Road instruct you to camp only in marked campsites, dozens of RVers and vanners still set up in unmarked sites. BLM officials don't seem to enforce camping rules here, allowing people to camp anywhere off the road for weeks at a time. There's about another 20-25 frequently used campsites in addition to the official 48.
Sheep Bridge Road itself is heavily traveled. We camped in a site very close to the road. Trucks, vans, cars, and RVs frequently drove past us. That being said, there are several spur roads that lead off up to a mile away with dozens of official campsites. It's just difficult to get these ideal sites with so many other campers to compete with.
It's not out of the question to first set up in a less desirable campsite, then keep your eyes open for better sites that open up.
Our advice is to arrive between Monday to Thursday, and get there around 11:00am. You'll be able to snag a site just as someone else is leaving. If you arrive in the evening, around 4:00pm or later, it's a gamble trying to find a site.
Still, camping at Sheep Bridge Road is peaceful despite the heavy volume of hikers, bikers, and campers. You're not going to have a camper 20 feet away from you. Campsites are spaced out anywhere from hundreds to thousands of feet apart. And no matter where you camp, you're going to get amazing views of red rock cliffs.
The town of Hurricane is about five miles away and offers full amenities. You'll also find an RV dump station at the Maverik station in La Verkin, right at the intersection of N. State St. & W 500 N.
Pros and Cons
Pros: Gorgeous vistas of the Hurricane Cliffs area, beautiful sunsets, cool evening breezes, strong Verizon 4G signal, easy dirt road access
Cons: Busy, crowded area. Red dirt dust gets stirred up easily and gets all over your car and RV. When it rains, the red dirt can get muddy.
Amenities
Each of the 48 official campsites comes with a fire ring. There is a large trash dumpster located half-way along Sheep Bridge Road. Each end of the road has a kiosk with information. Closest RV dump station with potable water is at the Maverik Station in La Verkin.
Cellphone Signal Strength
Verizon 4G cellphone signal comes in strong at 4-5 bars.
Insects, Pests, & Wildlife
A fair amount of flying insects were noted, but no mosquitoes. No signs of coyotes, raccoons, mice, or rats.
Noise
Somewhat peaceful during the week. The weekend is much more busy, and you'll hear a lot of noise from cars going by. This is not a secluded campsite, you won't find much privacy. No noisy kids running around however.
Safe or Sketchy?
Seems pretty safe boondocking here. We camped here for a couple of weeks. A few times we were able to leave our trailer unattended while driving into Hurricane or St. George for supplies, and experienced no problems.
How Crowded Is It?
It gets pretty crowded during the weekend, but and is still busy during the week too though you will still find a few campsites available. Definitely recommend you get here between Monday and Thursday, preferably between 11:00am and 2:00pm, if you want the best picks of campsites.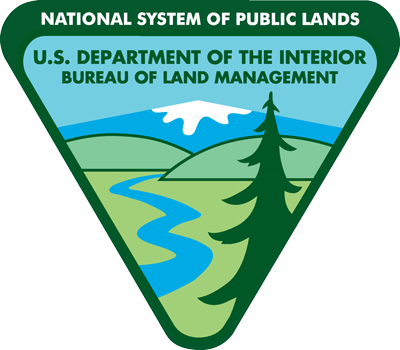 Authority
Bureau of Land Management
St. George Field Office
St. George Field Office:
Tel: (435) 688-3200
E-mail: utsgmail@blm.gov