If you can't stand the smell of citronella oil, but you need a natural mosquito repellent, try a combination of vanilla and lemongrass oil. Often seen as a better alternative to citronella oil, mosquitoes are known to hate both vanilla and lemongrass. It's a natural mosquito repellent combination that smells a lot better than citronella.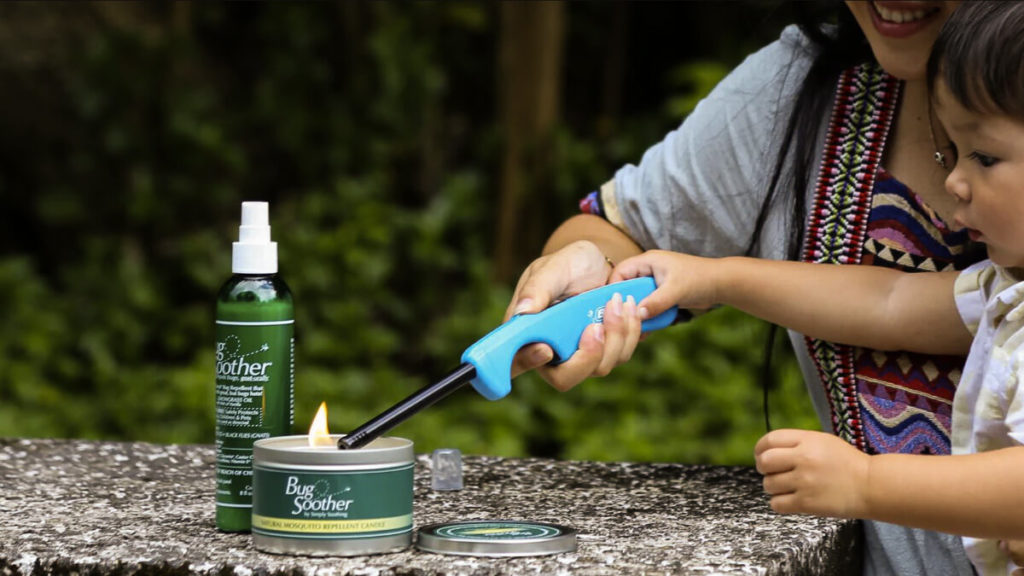 A Better Alternative to Citronella Oil
Many campers and boondockers don't like the smell of citronella oil.
As a result, many companies have developed natural recipes based on peppermint, eucalyptus, lavender, among others. But many mosquitoes have developed resistance to these oils.
A better alternative to citronella oil is a combination of vanilla and lemongrass. These two ingredients work together to create a powerful mosquito repellent often seen as better than citronella, yet are effective against a wide-base of flying insects.
Bug Soother Offers a Pre-Made Product
A company called "Bug Soother" makes a line of vanilla-lemongrass mosquito repellent. They offer it in spray bottles and candles. (Visit Bug Soother's website).
Vanilla and Lemongrass, a Powerful Mosquito Repellent
Lemongrass is seen by many as being more effective against repelling mosquitoes than citronella. Both lemongrass and citronella are plants that emit an odor when leaves and stems are bruised or broken. The reason why citronella emerged as the favorite among insect repellent manufacturers is because the plant grows quickly and thrives in all zones of the United States.
Vanilla has long been used throughout the ages as a natural bug repellent. It became favored because it offers the double-benefit of warding off flying insects while improving body odor.
When the both vanilla and lemongrass are combined together they work effectively against a wider range of flying insects. While some mosquitoes are not affected by vanilla, they will not tolerate lemongrass, and vice-versa.
How to Make Your Own Vanilla-Lemongrass Mosquito Repellent
Vanilla – Use 100% "pure vanilla extract", not just "vanilla extract" (see it on Amazon). Make sure it does not contain any sugar or alcohol because those two additives can either neutralize the power of vanilla, or attract other bugs.
Lemongrass Oil – The same here, use 100% pure lemongrass oil (see it on Amazon). This is because other added ingredients may either interfere with the power of lemongrass, or attract other bugs.
Mix a tablespoon of pure vanilla extract with a tablespoon of pure lemongrass oil into an 8 ounce spray bottle of water (see it on Amazon)
Shake well before applying because the lemongrass oil will separate from water.
Spray on your skin, clothing, pets, plants.
Do not spray on chairs, patio mats, or your vehicles, because the oil will attract dirt.