Yes, you can park an RV overnight at Home Depot. Most Home Depots don't mind you using their lots for overnight parking. However, the cities they are located in may have laws against sleeping in vehicles. Even though Home Depots are located on private property, these laws apply citywide.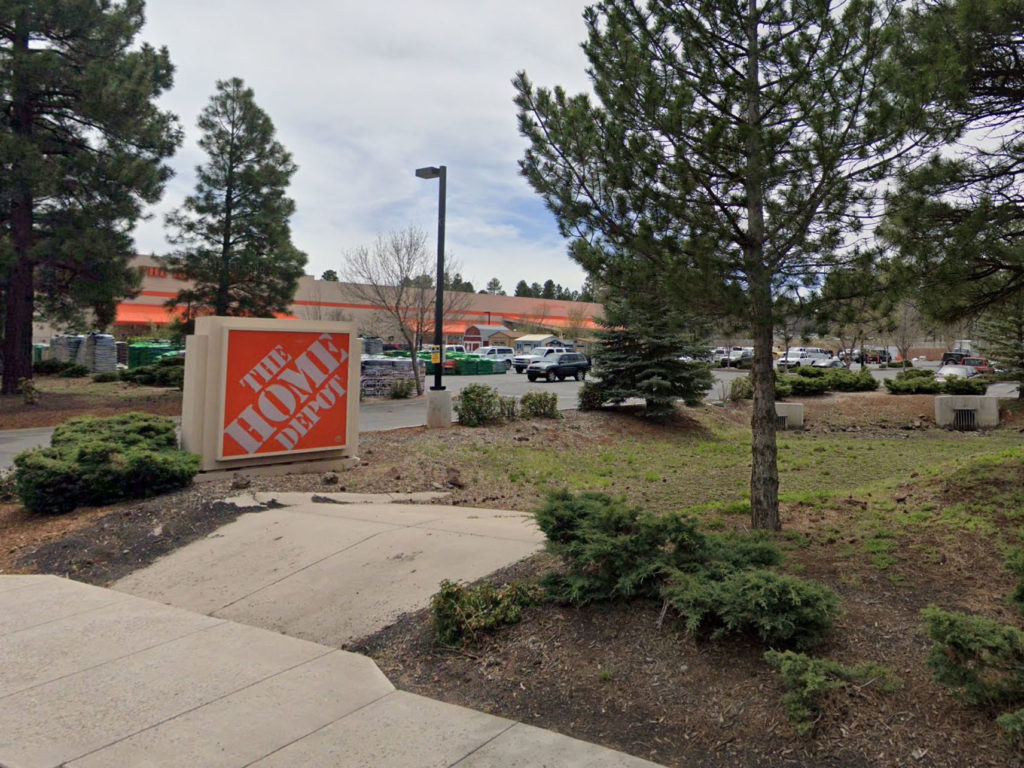 Can You Park an RV Overnight at Home Depot?
Home Depot doesn't have a corporate policy to allow RVs to park overnight in their parking lots. That's a decision left to each store manager. Historically, store managers have allowed RVs to park overnight, assuming they leave the following morning.
Even though that's still the case today, Home Depot parking lots are shrinking across the country. The company had maintained a corporate policy of owning all of the land they owned stores on. With more than 2,200 stores across North America, that's a lot of land. Hence, the Atlanta, GA-based company began selling off rarely used portions of their parking lot, which are the portions that RVers would typically park in.
Because most Home Depots close at 10:00pm, you can still find plenty of open areas to park in late at night. However, most Home Depots open between 5:00am and 6:00am, and thus you may find yourself getting boxed in by other cars if you sleep in late.
Many Cities Have Banned Overnight Parking Everywhere
In an attempt to address the rising trend of people living in their RVs, many cities have enacted ordinances to prohibit parking overnight in the wee hours of the morning, as well as sleeping in their vehicles overnight. This applies even on private property such as Home Depots. It would even apply to Walmarts, Costco, and Camping Worlds.
Larger cities and metropolitan regions have become proactive in sending parking enforcement officers into shopping centers to cite violators. Denver, CO and surrounding cities is a great example. While Home Depot still doesn't mind RVers parking overnight, they can't do anything about parking enforcement officers kicking them out.
Tips for Parking Your RV Overnight at Home Depot
Leave yourself some room for easier exit in the morning. Because Home Depots open early in the morning, many at 5:00 AM, you don't want to get boxed in trying to leave.
If the Home Depot is located in a shopping center with other businesses, try parking your RV where it straddles proximity to the other businesses, thus blurring the lines on whose parking lot you're actually parking on.
Be modest, don't put out your slides, don't roll out your awning, don't sit in your patio chairs on the parking lot. You can count on the store manager or assistant manager leaving at 10:00 pm when the store closes, and you don't want to give them a reason to kick you out.
More Reading About Overnight Parking
Keyphrases
parking overnight for free