Yes, you can run a generator at a rest area in all 50 states. Only the State of Idaho has a regulation prohibiting you from running a generator in such a manner, and at such a time, that it disturbs other visitors. Otherwise, none of the other 50 states prohibit you from running a generator at night all day or all night.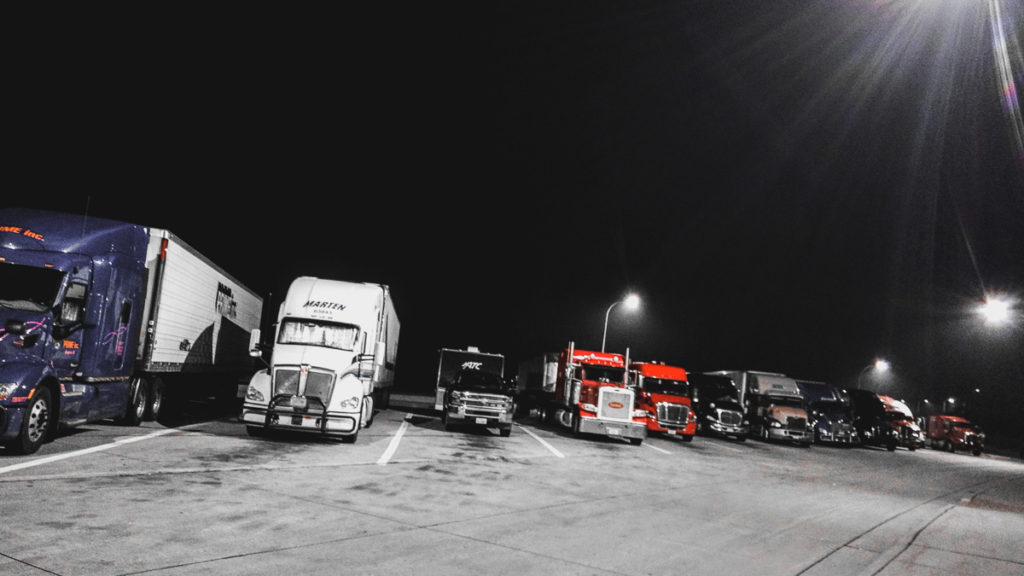 Can You Run a Generator at a Rest Area?
49 of the 50 states do not specifically prohibit you from running a generator while visiting a rest area. Idaho is the only state that has a regulation specifically naming generators as something visitors should not operate if it disturbs others nearby (see list of states below regarding disturbing the peace). Otherwise, it's safe to run your generator as long as it's not "abnormally" loud.
If you plan to run your generator all night long, we would highly recommend you park your vehicle away from others, or stay in the truck parking area.
Some States Prohibit You From Disturbing the Peace
There are a few states with rules that prohibit you from disturbing the peace while at a rest area. If you were to make noise so loud that it prevented visitors from getting rest, then you could very well draw the attention of law enforcement.
The following states have rules vague enough to cover loud generators…
Most Trucks Run Their Engines at Rest Areas
The fact is that nearly all rest areas across the United States host trucks overnight, and at least half of these trucks are refrigerated, requiring them to run their engines all night long. This explains why none of the states prohibit running a generator at rest areas. Anyone who has stayed overnight at a rest area knows that trucks already run their generators all night long.
Running a Generator is Expected at Rest Areas
Even though a handful of states prohibit from you from disturbing the peace in some way or another, most trucks and RVs still run their generators all night long. No other overnight location tolerates loud noise, not Walmarts, not Cabelas, not Home Depots, not Camping Worlds.
Rest areas are naturally noisy places because they are located right next to busy Interstates and highways. The fact that they are already noisy is why states don't try to enforce quiet hours at rest areas.
It's Rare for Law Enforcement Officers to Cite Loud Generators
In all our years of staying overnight at rest areas, we've never heard of anyone being cited by law enforcement for running a loud generator. When you consider that most semi-trucks leave their engines running all night, and these engines are usually louder than RV generators, it's just never been an issue.
More Reading on this Subject
More About Overnighting at Rest Areas & Truck Stops
Available at Amazon.com...
Note: the above list of books are not endorsed by Boondocker's Bible, but are recommended because they provide information relevant to this article. Boondocker's Bible will earn a commission on the sales of these books to help support our goal of providing free boondocking education to the public.