You can sleep overnight at Camping World, but only in a handful of locations. In the past, Camping World had a policy of allowing RVers to park overnight in their parking lot, as long as it was for just one night. However, the company has moved away from this policy.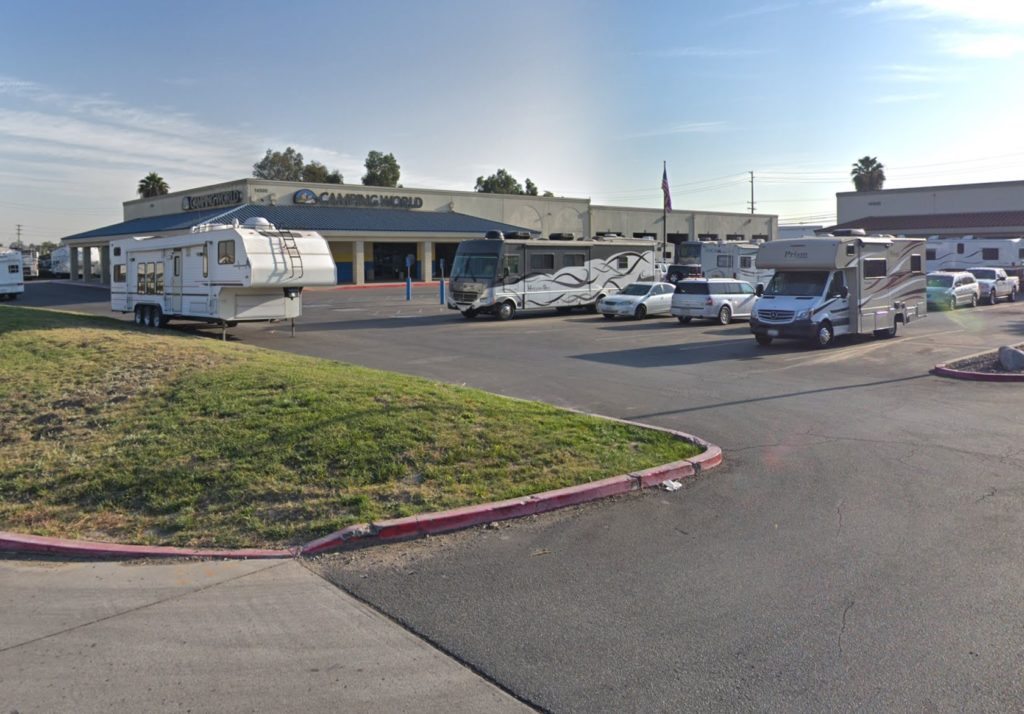 Can You Sleep Overnight at Camping World?
Back in the days when Camping World was more of a RV parts supply store and repair shop, it would routinely allow RVers to park their rigs at their parking lot for overnight stays. But now that Camping World has shifted focus to an RV dealership, they've moved away from this policy.
There are still some Camping World locations that allow overnight parking. Some of them even offer hookups for electrical and water. Usually, the ones with no fence and gate surrounding their property still allow overnight parking. Most others, however, have put up fence and gate to prevent overnight parking.
Which Camping World Locations Allow Overnight Parking?
There's no directory of Camping World locations that accurately tell you which locations are still open for overnight parking. This is a policy that seems to change often from location to location. You just have to call a Camping World ahead of time and find out.
American Gypsy Gibberish claims to have found three locations that allow overnight parking, "3 Camping World Lots that Work Great for Overnight Rest Stops".
Read our other articles about sleeping overnight at Walmart, Home Depot, or Costco.
Your Best Bet is to Park Along the Street Next to Camping World
People who take their RV into Camping World for repairs will usually park along the street late at night or early in the morning because they want to be first in line for service.
But if you're just looking to use Camping World as a place for overnight parking, you can do the same thing. Law enforcement will generally not cite RVs parked along the street next to dealerships, thinking that you're just there for service.
We don't advise staying parked along the street too long after the morning, however.
Keyphrases
parking overnight for free