Yes and no. Google Maps does show BLM land for places like national monuments as well as many developed campgrounds. However, it does not depict all BLM lands. Otherwise, there are only two ways to find BLM land. You can use the "interactive map" on BLM's website, or use the BLM map overlay on FreeRoam.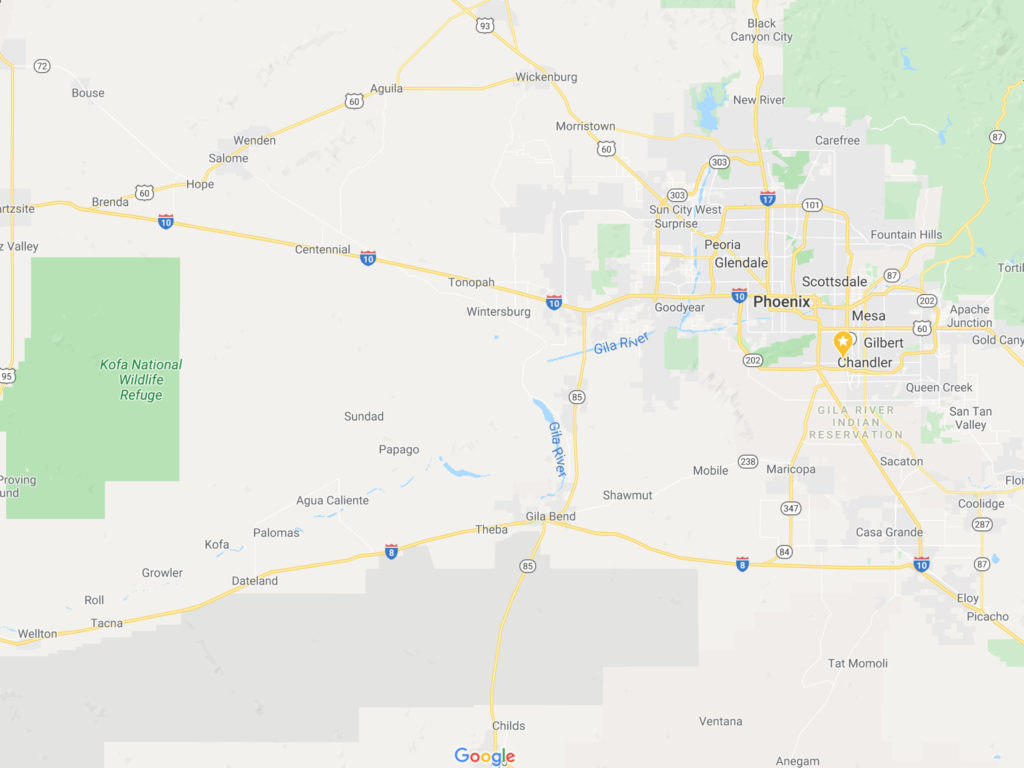 Does Google Maps Show BLM Land?
Presently, Google Maps does not provide any authoritative means to display BLM land boundaries. They do provide some BLM map data, but only for national monuments and many of their developed campgrounds. And even at that, they only show the surrounding perimeter of national monuments, and do not show the specific inholdings or other land owners within.
But that doesn't make Google Maps useless for finding boondocking sites. It's actually very useful for spotting boondocking sites on Satellite View and even on Street View. You simply have to know where BLM land boundaries are before using Google Maps.
Where to Find BLM Land Boundaries
There are really only two viable means to find BLM land boundaries…
Use the BLM's "interactive map" (click here).
Use FreeRoam's BLM Overlay (click here).
The BLM Interactive Map will display BLM areas (shaded in yellow). However, it is very poor in displaying those areas over highways, dirt roads, and trails. However, it is considered by boondockers as the definitive source for BLM boundaries.
FreeRoam has an overlay for BLM land boundaries, shaded in orange. It can display those boundaries over a Satellite Map so that you can zoom in and find dirt roads, trails, and clearings where you could boondock. It's biggest drawback is that its satellite map is not as detailed as Google's satellite map. Hence, FreeRoam is a great tool for finding BLM boundaries, but Google Maps is a better for finding BLM camp sites.
There are other solutions for finding BLM lands. However, most of these solutions require paying a subscription fee, or have very poor implementation. So far, we prefer to use FreeRoam because it's free and has the most useful implementation.
Google Maps is Still an Effective Tool for Finding Boondocking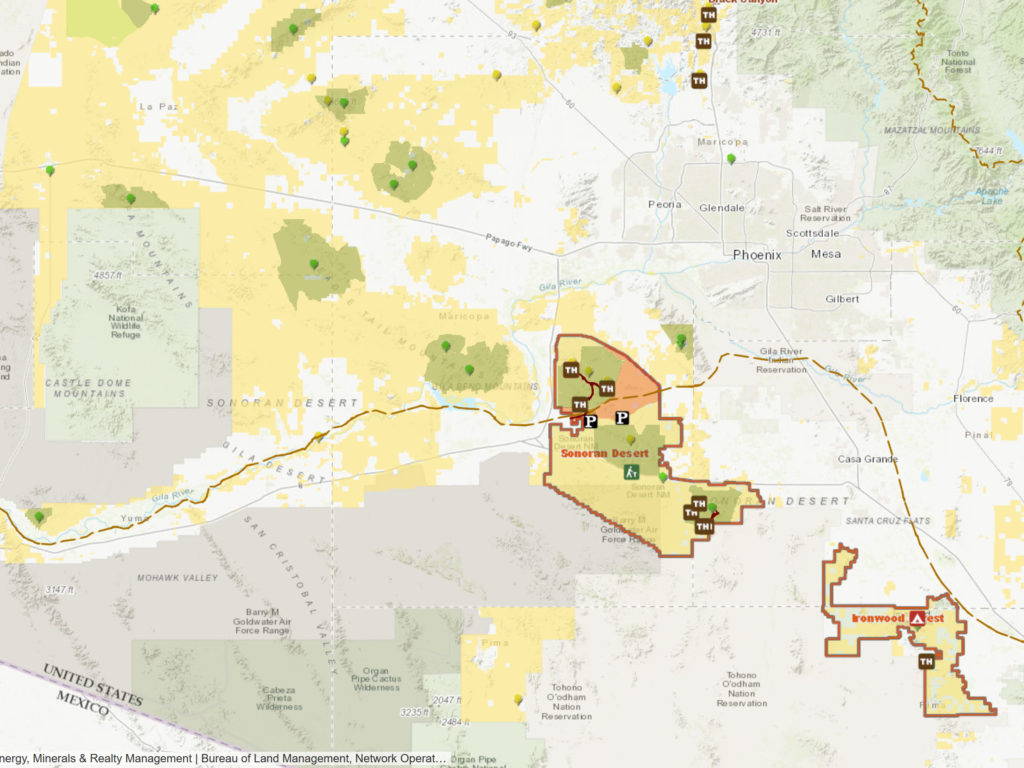 Once you get an idea of where BLM land boundaries exist, you can then use Google Maps "Satellite View" or "Street View" to locate potential boondocking sites. This is actually how most boondockers find places to camp. They either use BLM's "Interactive Map" or FreeRoam to first find where the BLM land boundaries are. Then, they switch over to Google Maps to pick out potential camp sites.
Google Maps Does Not Show all BLM Roads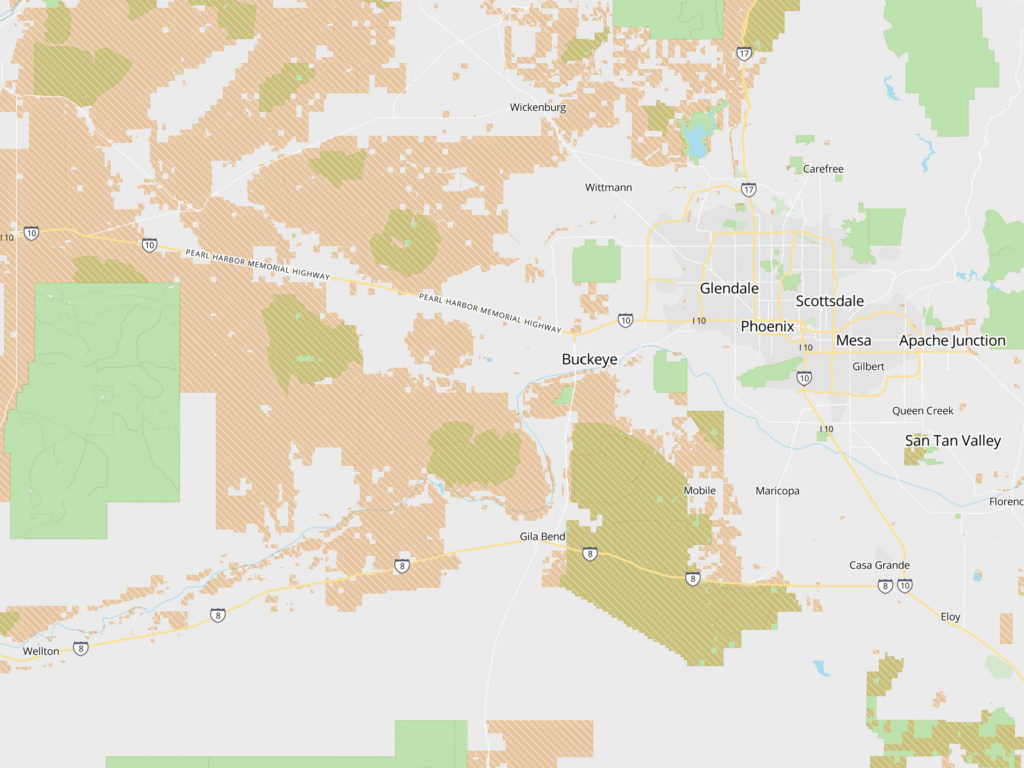 There are many BLM Roads that do not appear on Google Maps. Even where Google does show BLM Roads, they don't show you the road names or road numbers. BLM's Interactive Map will show you most of the BLM Roads. But to find every single BLM Road there is, you will have to download a BLM map in PDF form. These maps can be found here. However the BLM does not have all of their maps online. You may have to visit a BLM Field Office to get them.