Yes, stealth camping is illegal in most cities. It has nothing to do with being stealthy, but just the fact that you're camping within city limits, or sleeping in a vehicle overnight.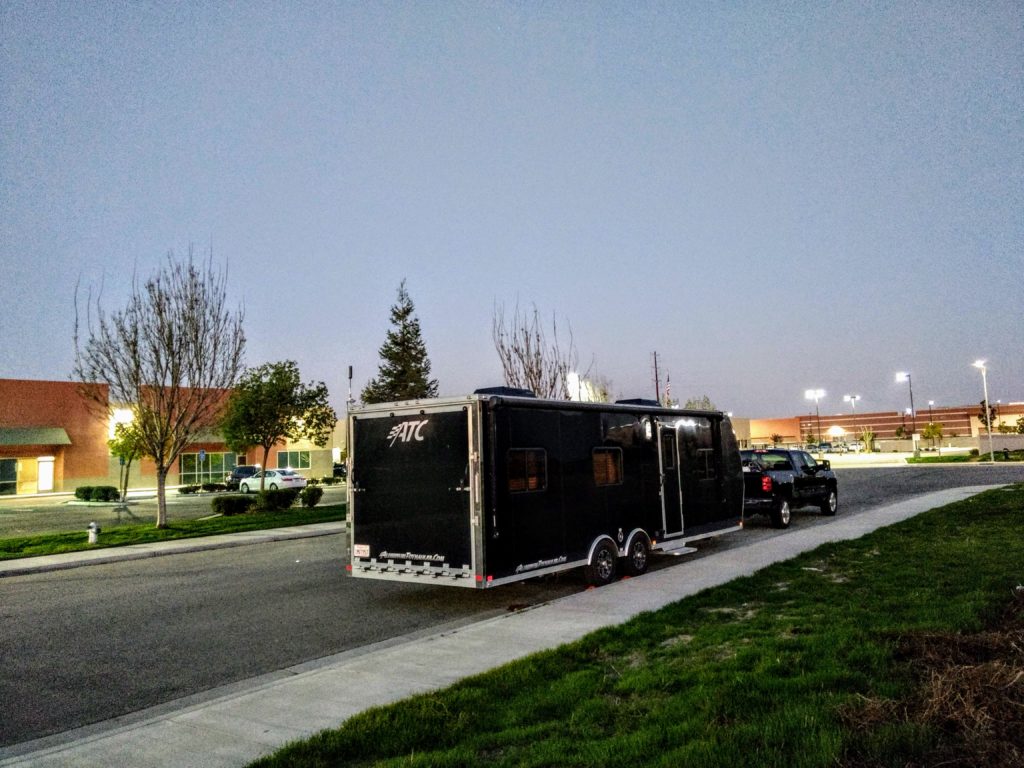 Is Stealth Camping Illegal?
Most cities have laws against camping within their borders. They also have laws against sleeping in your vehicle, or sleeping overnight in your vehicle. This make stealth camping illegal for all intents and purposes. Many cities also have made it illegal to park your car along city streets between the hours of 2:00 AM to 5:00 AM. Police and parking enforcement can use these laws to evict you from your parking spot, or even cite you with a ticket.
City laws still apply to private property. That means it is technically illegal to park overnight at a Walmart, or a Camping World, or even a Costco. That also includes camping on your own private property. See our other article, "Is it Illegal to Live in a Tent in Your Backyard?"
Stealth Camping is Only Illegal if You Get Caught
Even though cities have laws that make it impossible for stealth camping, not all cities enforce these laws. Generally, only the larger cities enforce them. This is because large cities have a bigger problem with homelessness and people living in vehicles. People who stealth camp at a small town Walmart typically don't get bothered. Meanwhile, those who stealth camp at a Walmart in a very large city, is more likely to get asked to leave.
How to Get Away with Stealth Camping
If police or parking enforcement can't see you inside your vehicle, they will keep driving along…
Shade your windows to block out light – Use Reflectix (see it on Amazon) to block light from escaping from your windows. Turn off any unneeded lighting in your RV or vehicle. If police can't see light, they will assume your vehicle is empty inside.
Don't make loud noises – Keep your television or radio turned down low. Don't throw a party inside your RV.
Don't run your generator – A running generator obviously means that you're inside your RV.
Keep your camping equipment put away – Don't put out your chairs, tables, patio mat, and don't
Don't unhitch your trailer – Unhitched trailers are generally considered to be "stored" as opposed to "parked". Street curbs are not allowed to be used to store vehicles.
Make sure there are no signs prohibiting parking – This should be obvious.
Use Industrial Parks and Business Parks – Police and parking enforcement put more of their efforts in neighborhoods, retail centers, and tourist areas. Meanwhile, industrial parks and business parks are less of a problem due to so many trucks moving in and out of those areas.
Don't Stay Too Long
Stealth camping generally becomes a problem when you remain parked in the same spot for too long. If police or parking enforcement notice your vehicle has been there for several days, they will stop to investigate, which includes knocking on the door and shining a flashlight in your window. Try to find five or six places within town you can sleep overnight, and move every few days.
More About Stealth Camping