There are actually six types of federal public lands that you can camp on. These are broken out into six different federal land management agencies. Despite people saying there are only two, or three, or even four, there are actually six.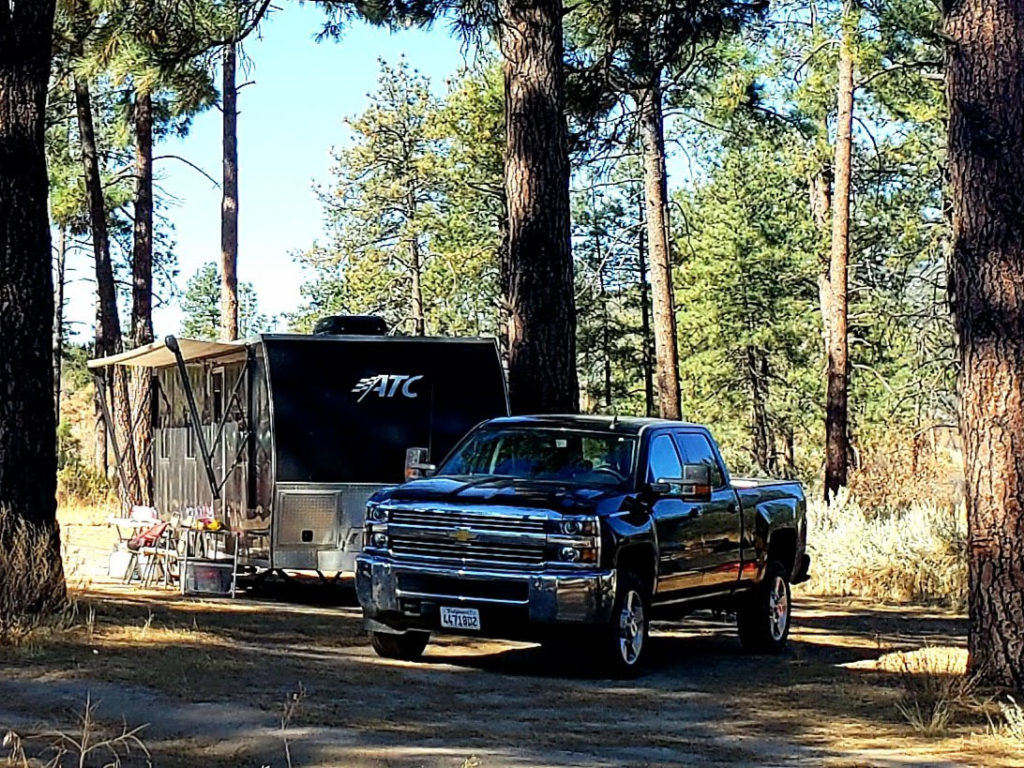 The Six Types of Federal Public Lands
1. Bureau of Land Management (BLM) – This is the big one. The BLM controls more public lands than any other federal agency, and most of it, perhaps as much as 98% of it, is available for free camping. The BLM further subdivides its holdings into four primary categories: (a) Public Lands, (b) Developed Recreation Areas, (c) Wilderness Areas, and (d) Conservation Lands. All four are open for camping, but each comes with its own unique rules and limitations. Public Lands (a) has the fewest rules, while Wilderness Areas (c) has the most limitations. Read more about, "BLM Camping Rules – How to Camp on BLM Land".
2. U.S. Forest Service (USFS) – This is the other big one. The USFS controls all of the national forests and national grasslands. Most of these lands are open for free camping, but come with more rules and limitations than compared to the BLM. In addition to the common set of rules that apply to all USFS lands, each national forest and grassland can set its own rules too. Some national forests and grasslands have very limited free camping, while others have opened up nearly all of its lands. You have to check in with the visitor station at a forest or grassland, or visit the USFS online. Read more about the USFS at, "Rules for Boondocking on USFS Lands".
3. National Park Service (NPS) – This is the most popular place for RVers to camp at, but also the most difficult to get into due to heavy crowds. Most camping in national parks is at developed campgrounds where you pay anywhere from $20.00 to $50.00 a day, in addition to the usual park entry fee. Some campgrounds have full hookups, but most are primitive with no hookups. The NPS does allow boondocking, or what they call, "backcountry camping", but it comes with a lot of limitations. Each national park gets to decide where backcountry camping is allowed, if at all. Read more at, "Boondocking in National Parks, How and Where".
4. Army Corps of Engineers (COE) – The Army Corps of Engineers oversees construction projects along America's water ways, usually in the form of dams, levees, locks, and ports. Most of these projects include some kind of recreation area with a park, interpretive center, and parking lot. Many of these recreation areas include campgrounds, free or fee, along with dump station. Some are dispersed areas and some are developed. Read more at, "Army Corps of Engineers, Rules for Boondocking".
5. U.S. Bureau of Reclamation (USBR) – The Bureau of Reclamation is similar to the Army Corps of Engineers in that it oversees construction projects along America's water ways, but is specifically focused on building irrigation projects for lands west of the Mississippi River. This includes dams on America's rivers, construction of reservoirs, and the network of aquaducts across the west. The USBR also builds recreation areas along its reservoirs. Many of these include free camping, either dispersed or developed, but also includes fee-based camping as well. Read more at, "Bureau of Reclamation, Rules for Boondocking
6. U.S. Fish & Wildlife Service (USFWS) – The U.S. Fish & Wildlife Service operates a network of 560 "national wildlife refuges" across the country. Only a fraction of these, however, offer camping, and most of these are open for RV camping too. Most national wildlife refuges are established around lakes and rivers, which often means lots of flies and bugs. However, some of these campgrounds are idyllic in terms of being far from civilization, free of large crowds, with gorgeous scenery. Read more at, "Camping at National Wildlife Refuges".