FreeRoam is an app for finding free campsites on public land, as well as a directory of reviews for established campsites.
However, it's greatest power lies in finding new campsites not otherwise documented on other directories like Campendium, The Dyrt, or FreeCampsites.
Download and Install FreeRoam
Search for "FreeRoam" on Android's or Apple's app store and install.
You can also use the web-version by going to https://freeroam.app/
Screen Shot Instructions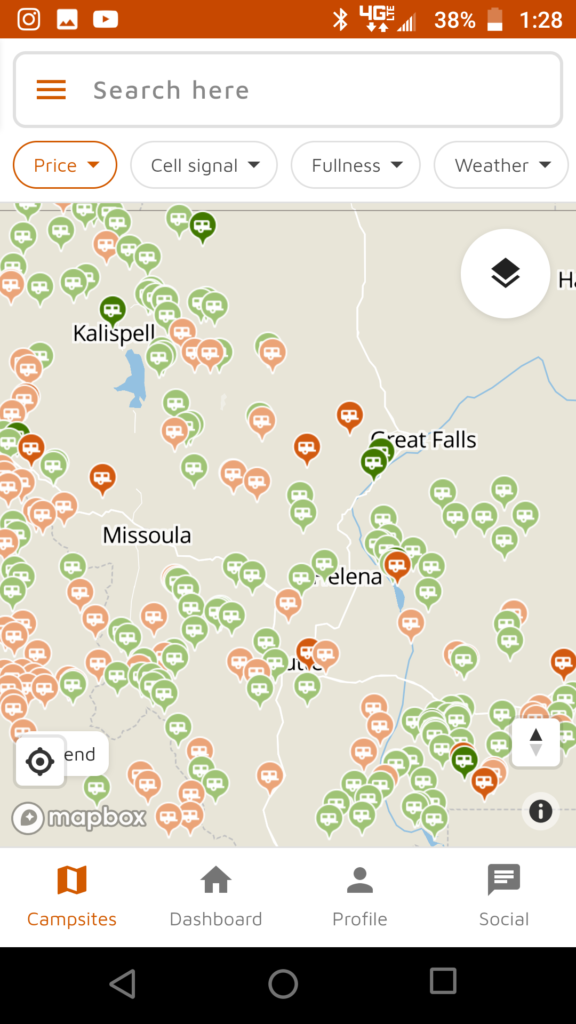 Notes
It's always best to explore these sites before setting up camp. Satellite imagery will not show enough detail to depict ruts, mud, and steep gains/drops. Moreover, satellite imagery will not show recent changes, recent damage, or recent closures.
Green and orange layers depicted on FreeRoam are highly accurate, and do not cross over into inholder properties. If you find a site shaded in green or orange, it's pretty much assured it's public land.
Cross-referencing these sites on Google Maps' satellite view is recommended because Google will display imagery at different resolutions and different times of the year.