Technically speaking, the word, "boondocking" makes reference to camping far away from civilization, "way out in the sticks", or out in the boondocks. Whereas the term "dry camping" is not specific to a location nor how far away from civilization.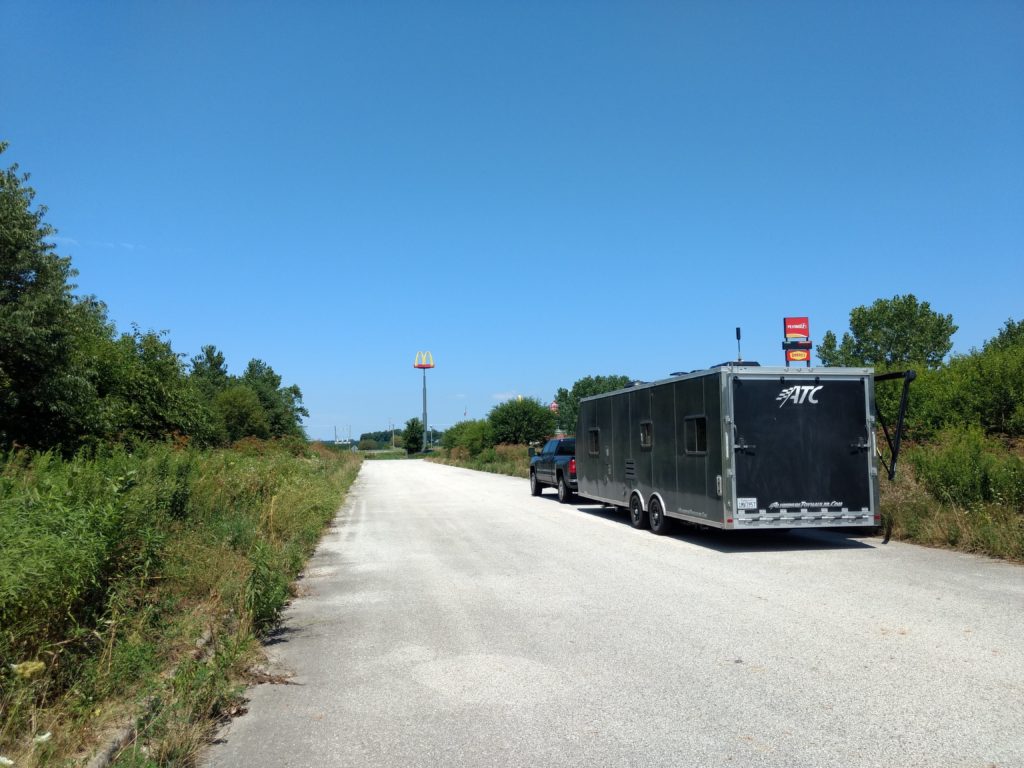 What is the Difference Between Dry Camping and Boondocking?
For all intents and purposes, they mean the same thing. That is, most RVers and campers use these terms interchangeably.
However, most people still see boondocking as a form of dry camping, but camping well away from developed areas. Meanwhile, dry camping is simply camping without being plugged into utilities. In that sense, the term "dry camping" is more of a general expression of camping without hookups, while "boondocking" is a subset of dry camping.
Some RVers have used the term "dry camping" even within developed campgrounds or RV Parks. In these cases, they drove into an RV Park to stay overnight, but because their RV is so self-sufficient they didn't bother to hookup the electricity and water.
There are people who consider overnighting at Wal-Marts or Rest Areas as "dry camping" also. However technically, overnighting in these places is not actually camping because the goal is to just park overnight and continue driving the next morning.
The term "boondocking" generally means camping where there are no other people, and being further away from town or amenities. Boondockers are generally considered those who prefer self-sufficiency, privacy, and the enjoyment of natural settings.
See our other article, "What is Boondocking in an RV?"