Finding out where to park overnight with a rooftop tent can be difficult because your choices are much more limited than with an RV, van, or pickup truck camper. However, there are still many people making sleepover stops with rooftop tents, you're just going to be more reliant on camping apps and public lands.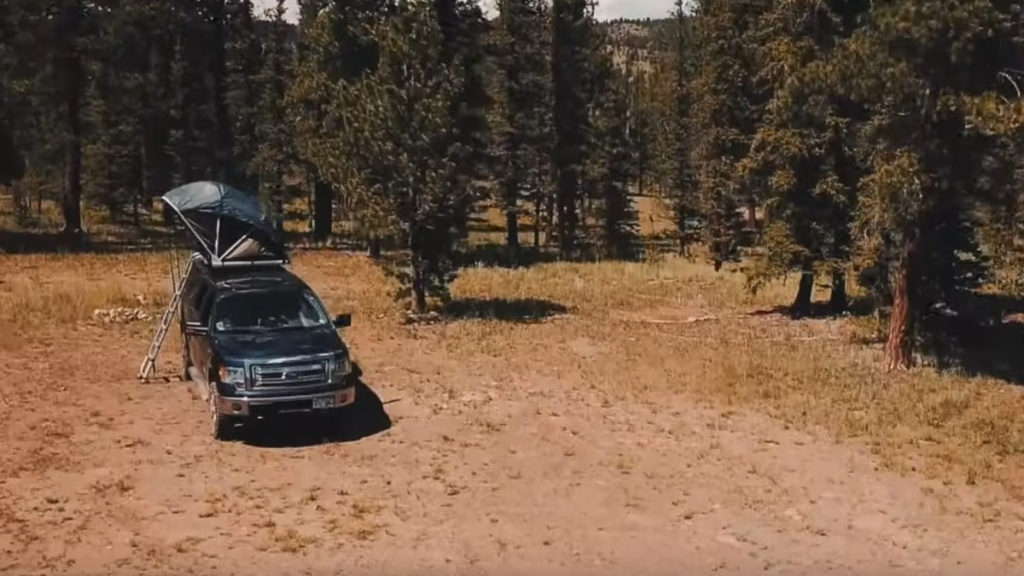 Where to Park Overnight with a Rooftop Tent?
In our years of full time boondocking, we've witnessed many campers with rooftop tents, and we've actually seen some of them parking overnight in rest areas, Cracker Barrels, Cabela's, and even Walmarts. Here are some ideas on where to park overnight with a rooftop tent…
Cabela's
Cabela's seems to be the store chain most friendly to rooftop tent campers, as long as you stay in the area where they direct other RVers and campers to stay. Cabela's are also popular because their clientele tends to be more mature, resulting in less noise and fewer loiterers. Not all Cabela's allow overnight parking, however. Check out, "Which Cabela's Allow Overnight Parking", and read the reviews.
Rest Areas
Surprisingly, there have been many rooftop tent campers that have slept overnight at a rest area and were not bothered by law enforcement or security. Unfortunately, it's hit or miss on which states' rest areas you rooftop tent in. Where one camper may have gotten away with it in Arizona, another camper did not. If anything, we recommend not doing this in states that have specifically banned overnight parking at rest areas.
Cracker Barrels
The famed family restaurant chain known for being friendly to RVers is also friendly to rooftop tent campers too. What makes Cracker Barrel different than Cabela's is that the parking spaces may be too narrow. That is, if your rooftop tent is the type that extends over the side of your vehicle, it may end up taking two spaces. In that case, see if you can park next to a grassy area.
Home Improvement Stores
We know of at least one full time boondocker who lives with an SUV and rooftop tent and who claims to spend the night at Home Depots, Lowes, Menards, and other big box home improvement stores around the country. He prefers these over Walmarts and other shopping centers because the clientele tends to be more mature.
Empty Dirt Lots in Small Towns
We've seen quite a few rooftop tent campers in these places. Most small towns have empty dirt lots, usually towards the outer areas of town, often adjacent to a gas station or hotel. You'll have to search for these while browsing Google Maps Satellite View. These lots are owned by developers, but haven't developed anything yet. Often times trucks park overnight here, as well as RVers. We've parked our truck and trailer in these dirt lots many times, and thus far have not had a knock on the door.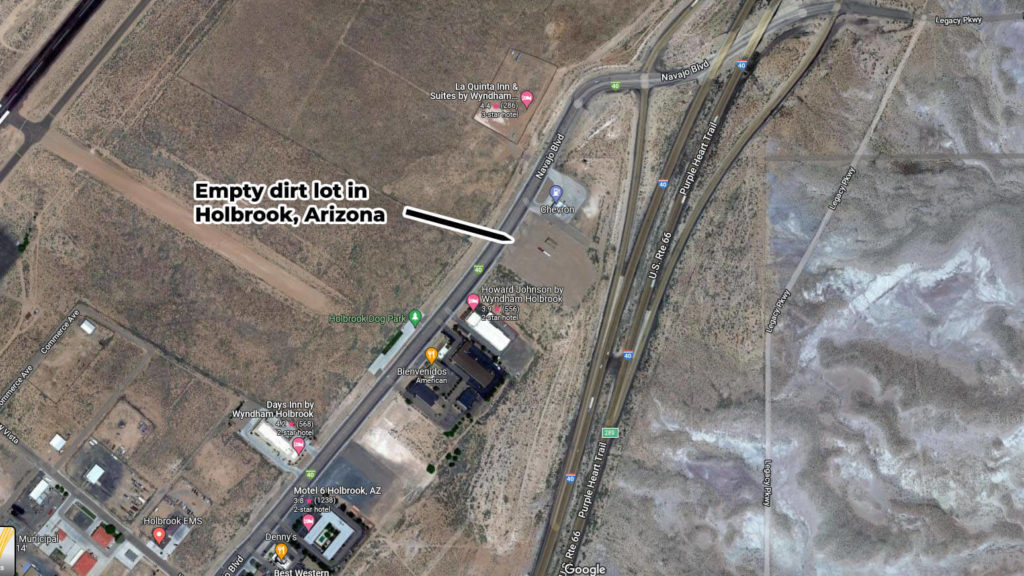 National Forests and Grasslands
This is where most rooftop tent campers overnight. The U.S. Forest Service manages lands all across the United States, and pretty much any forest road is open for overnight parking and camping. Make sure you're heading into a national forest, and not a national park, the two are different. Read our article about overnight parking in national forests.
Bureau of Land Management
The BLM has more land than the U.S. Forest Service, and nearly all of it is open for overnight stays or camping. However, all of its land lies in the western states. On top of that, much of BLM land has no signage informing you that entering into their space. Thus, it's important to have camping apps that show you where BLM land is.
Use Camping Apps to Find Overnight Sites
iOverlander, FreeRoam, and Gaia GPS are the three most popular apps used by tent campers and overlanders to find overnight parking and camping.
These apps also provide maps that show you where BLM and USFS lands are.
These apps have numerous reviews of popular overnight sites.
Use Caution When Overnighting in Parking Lots and Rest Areas
Even though many rooftop tent campers have successfully overnighted in parking lots and rest areas, they do so with caution…
Never leave your rooftop tent open and unattended while overnighting in parking lots or rest areas. It's the same as leaving the door open on your RV, and walking away.
Use a cable and lock to secure the ladder to your vehicle's door handle. Yes, people have been known to steal ladders.