Camping too close to a water body is a big deal in most states and federal land management agencies. How far from water you should camp is primarily a state issue and will vary from state to state. The Bureau of Land Management and the U.S. Forest Service will also issue policies on an "as needed" basis for specific areas and forests.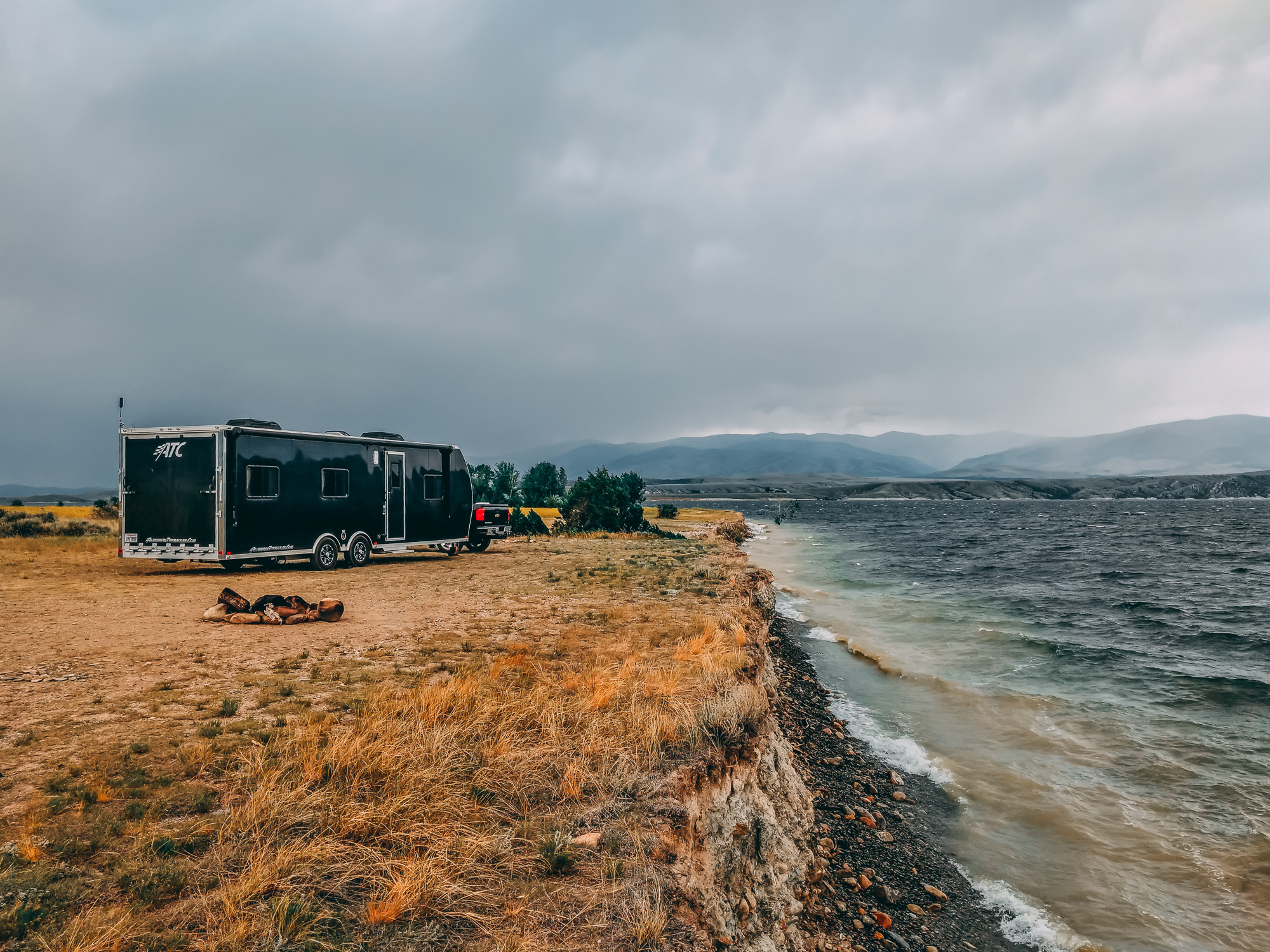 How Far From Water Should You Camp?
The 200 Feet Rule
Most campers and authorities speak of the "200 feet rule". This means that your campsite should remain at least 200 feet away from a body of water or a livestock watering container. A body of water includes lakes, ponds, rivers, and streams. A livestock watering containing is primarily something used to provide drinking water for cattle, sheep, horses, and other free-range livestock.
The "200 Feet Rule" was established by the Leave No Trace Foundation. The Foundation itself has no legal authority. However, the Bureau of Land Management, the U.S. Forest Service, National Park Service, and most all states, have all supported this rule. Some have even adopted it as official policy or regulation. Read more about this setback rule at, "The 200 Feet Water Setback Rule for Camping Explained".
Other Jurisdiction Go Much Further
There are some cases where a jurisdiction will require a much further distance from water…
Arizona has a law that prohibits camping within 1/4 mile (1,320 feet) from a body of water or livestock watering container. This is codified under Arizona Revised Statutes §17-308 "Unlawful camping". This law is part of the greater set of laws pertaining to the Arizona Fish & Game Department, but appears to apply to all lands (based on its definition of "statewide" §17-101). However, this definition does not apply to state & federal refuges, parks, and monuments…
But most all states and federal jurisdictions either mandate or recommend a 200 foot or less setback from water for camping.
What Are Water Setback Rules For?
Minimum setback rules for camping are primarily to accomplish the following…
Prohibit contaminants from entering water sources (soap, oil, food).
Allow wildlife access to water sources.
Protect the natural beauty of water bodies from unsightly human habitation.
What Are the Penalties for Camping Too Close to Water?
Penalties for violating camping setback rules are assessed by each state. These are primarily misdemeanors, unless law enforcement officers have determined that you also polluted the water.
If you are being charged with polluting the water, you will be sued and penalties will be determined by a court.
As long as you have taken all precautions against polluting the water, it's unlikely you will be fined. You'll instead be given an order to move your camp further back.