You can find secluded camping spots on BLM and national forest lands, using online mapping tools from Google Maps and FreeRoam. These spots can be located using satellite imagery, by following dirt roads that lead into clearings. You don't need four-wheel drive vehicles to get to these secluded camping spots, though it does increase your choices of where to camp. Most camping within BLM and national forest lands are accessible by any vehicle.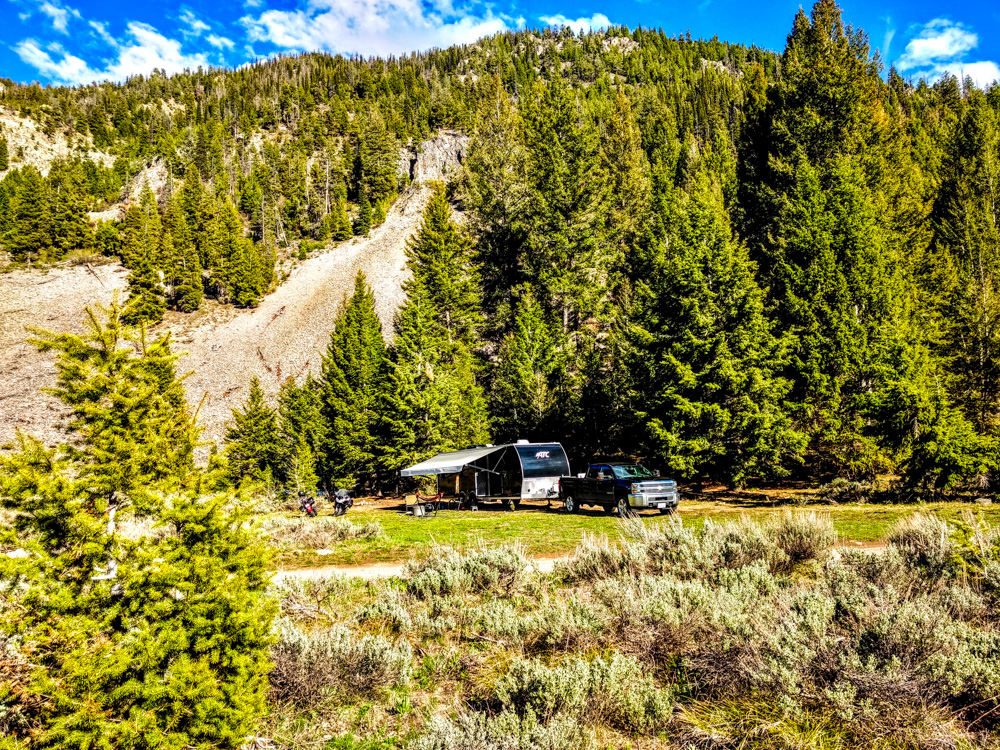 Where To Find Secluded Camping Spots for Free
Secluded camping spots are plentiful if you keep an open mind on where to look. The Bureau of Land Management (BLM) and the U.S. Forest Service (USFS) keep their lands open for boondocking and dispersed camping 24 hours a day, 7 days a week. You only have to know where these lands are, which is pretty easy to find.
Satellite maps and overlays offered by Google Maps and FreeRoam will show you dirt roads leading into wooded areas, deserts, and canyons where you can spot secluded clearings that can support camping.
Use FreeRoam to Find BLM and USFS Lands
FreeRoam is an app for Android and iPhone that contains mapping tools to find places to camp for free. It includes overlays that show you BLM and national forest boundaries. Use these overlays to determine where BLM and USFS lands are. You can also use FreeRoam on your laptop or desktop by browsing https://freeroam.app. Read more on our other article, "Using FreeRoam to Find New Boondocking Sites".
Use Google Maps' Satellite View to Find Secluded Camping Spots
Once you have used FreeRoam to find BLM or USFS lands, switch over to Google Maps' satellite view, and find dirt roads and clearings where you can camp. Make sure to stay within BLM or national forest boundaries. Don't look for camping spots on private property. BLM and USFS lands are often filled with, "inholdings" which are parcels of private property. Google Maps does not show you where these are, however FreeRoam does.
Call the Ranger Station
The local BLM Field Office and National Forest Ranger Station will know where all the secluded camping spots are. You can always call them. These offices have staff dedicated to answering public questions. If you visit their office in person, they will have printed maps to offer you, and can even point out the best hikes and places to visit.
You can look up the phone number and address of a BLM field office here. You can look up ranger stations of any forest here.
Avoid the Weekends
The same camping spot can be either crowded or secluded depending on the day of the week. From Monday through Thursday, a camping spot can be quiet and secluded. But from Friday to Sunday, crowds can swell up to unbearable.
What About Campendium or FreeCampSites.net?
These two websites are so heavily used that the campsites listed on them are no longer, "secluded". Most of them are heavily used that you will likely not find any secluded camping. They are still very good websites to find free places to camp, however.