You can RV camp for free on most federally managed recreation lands, and some state managed recreation lands. The Bureau of Land Management (BLM) has the most acreage available for free, RV camping. All national forests and grasslands set aside some or all lands for free, RV camping. There are even some state parks that permit free RV camping.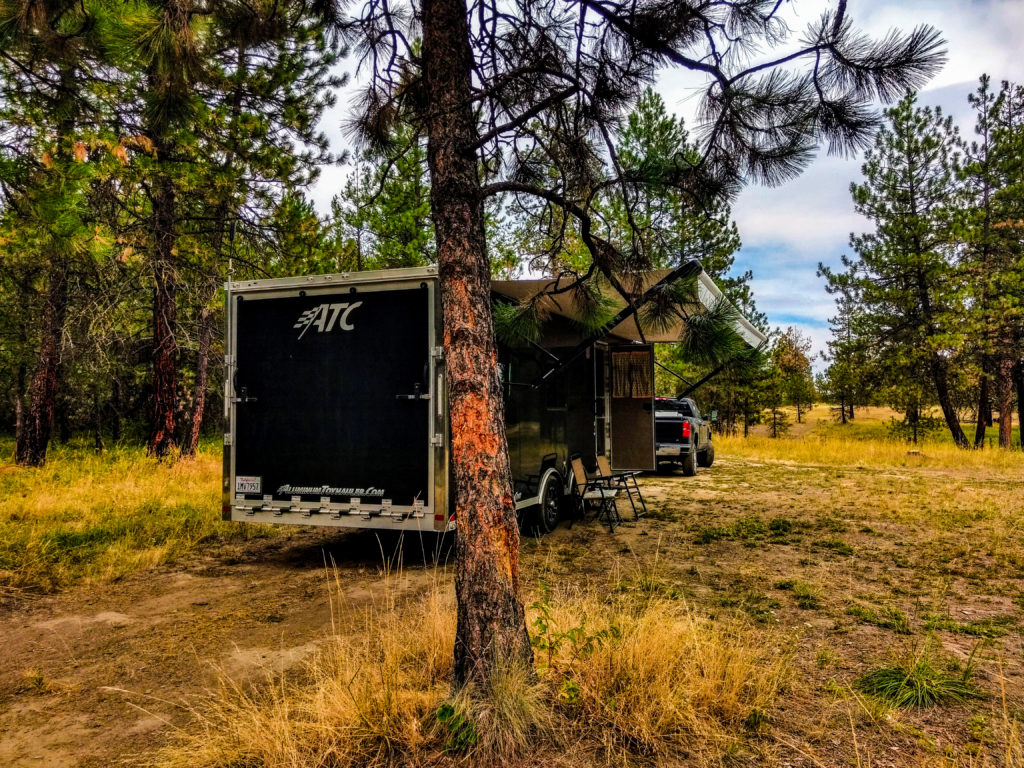 Where Can I RV Camp For Free?
Most RVers prefer to camp on BLM lands because there is so much of that land available that it becomes easy and convenient to use. All you need is access to BLM maps to know where these lands are. Read our other article, "BLM Land Maps, Where to Find Them".
BLM land is focused mostly in the western states, west of the Rocky Mountains, and in the Dakotas.
The BLM has a website that lists all of their most popular destinations, many of which have free, RV camping. Click on "Visit" and then "Camping".
National Forests and Grasslands
All national forests and grasslands have set aside parts of their jurisdiction for free RV camping. They refer to this as "Dispersed Camping". Each forest and grassland has produced a map called, "Motor Vehicle Use Map" (MVUM) which illustrates from which roads you can camp in your RV for free. Read our article, "How to Use Motor Vehicle Use Maps (MVUM) to Find Free Camping".
Most forests and grasslands have also set up free, developed campgrounds. These come with some set of amenities, usually a pit toilet, picnic table, and fire ring. You can visit the U.S. Forest Service website, navigate down to a specific forest or grassland, and then click on "Recreation" and then "Camping", and you will usually find a section on "Dispersed Camping". Or, you can call a visitor center at any forest or grassland to inquire where the best free RV camping is.
State Parks
Each state usually has a few parks, lakes, or wildlife areas, where free RV camping is permitted. These parks do not normally advertise their free camping options, however. You will have to contact a specific state park and inquire.
Anza Borrego Desert State Park in California is one of the few state parks in California that permits free, RV camping on much of its lands. They allow you to stay up to 30 days, after which you must wait a full year to camp again. They will post signs in areas where camping is not allowed.
Several Apps List Places to Camp for Free
Some of our favorite apps we use to find free RV camping…
FreeRoam.app, our favorite of them all, lists tens of thousands of free RV camping sites, mostly from BLM, USFS, and state parks, along with many more submitted by users.
Campendium, has a special section on free campsites, and features the most reviews of any app.
FreeCampsites.net, probably has more listings of RV camping sites of any app, but a lot of sites include Walmarts, casinos.
Read Our Own Free Campsite Reviews.
We have written reviews of places we've boondocked for free. Click on "Campsites" at the very top of this web page to read them all.
For Further Reading
Read our other articles on this subject…